North Richland Hills Pedestrian Accident Lawyer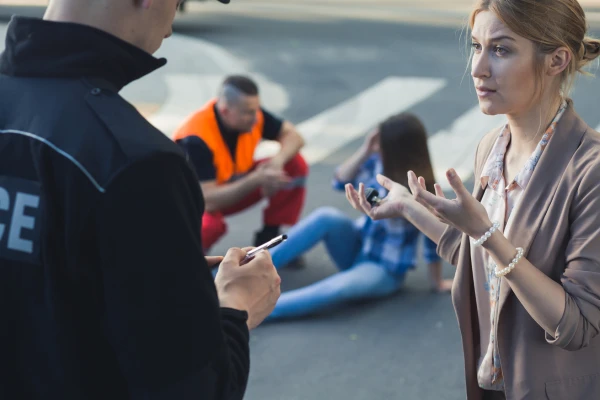 Walking is a great way to get around while improving your health and saving money on gas. Many of us enjoy getting some fresh air and taking in the beauty around our community in North Richland Hills. However, a pleasant stroll can quickly turn into a tragedy if you or a loved one gets caught in a motor vehicle collision.
Pedestrian accidents can cause some of the most severe injuries seen on the roads. Pedestrians do not have any protection from large motor vehicles. You might end up facing tremendous medical bills or even the loss of a loved one after a vehicle vs. pedestrian accident.
A North Richland Hills pedestrian accident lawyer can help you get the compensation you need if you are hit by a car, truck, bus, or motorcycle. We understand what it takes to ensure our clients are treated fairly after an accident. Let us start fighting to get the damages you deserve today.
Careless Drivers Cause Pedestrian Accidents in North Richland Hills
Many pedestrians are injured through no fault of their own. Motor vehicle drivers can cause accidents if they are:
Driving While Intoxicated
Driving While Distracted
Driving While Fatigued
Drivers can also hurt pedestrians if they are breaking traffic laws by:
Speeding
Driving Aggressively
Disobeying Traffic Signals
We have seen many serious pedestrian accidents that occurred because drivers refused to yield the right-of-way to pedestrians in a crosswalk. Your accident could also be caused by drivers that are backing up their vehicles without concern for anyone in their path. Impatience and distraction can be incredibly dangerous when drivers are around pedestrians on our streets.
Pedestrians Accidents Cause Serious Injuries
Motor vehicles are large, heavy, and capable of moving at great speed. This makes them incredibly dangerous to pedestrians. You can suffer a wide range of catastrophic injuries after a pedestrian accident, including:
Abrasions and Lacerations
Broken Bones and Torn Ligaments
Injuries to the Spinal Cord
Traumatic Brain Injuries (TBIs)
Pedestrian accidents can also be deadly, especially in Texas. The Governors Highway Safety Association (GHSA) reported that five states contributed to 43 percent of pedestrian fatalities around the country in 2017. Texas was one of those states, along with Florida, New York, California, and Arizona.
Your family can get help recovering after the loss of a loved one in a traffic accident. We understand the emotional hardship you can experience after a wrongful death from a car accident. Our team can offer you compassionate legal care right now.
Let Experienced Pedestrian Accident Lawyers Help You
Handling a pedestrian accident case can be incredibly complicated. Our legal team has years of experienced handling tough cases involving:
Hit-and-Runs
Underinsured Drivers
We understand the strategies that work to successfully resolve pedestrian accident claims. Our focus will be on investigating the accident to determine exactly what happened. We will work tirelessly to prove that the driver that hit you was at-fault for the accident.
In many cases, the at-fault driver and their insurance company will agree to settle after a pedestrian accident. They may initially offer you a deal that will not fully cover your medical expenses and other losses. We will refuse any offers that do not provide you with the damages you need to make up for your injuries, lost wages, and pain and suffering.
We can help you proceed with a lawsuit if the at-fault driver will not agree to a fair settlement. The court system in Tarrant County can be difficult to handle without experience. Working with a pedestrian accident lawyer that has a reputation for winning cases in court will give you the best chances for getting the compensation you need.
A North Richland Hills Pedestrian Accident Lawyer Can Protect You
You deserve the chance to focus on recovery after a serious pedestrian accident. Let our team of professional North Richland Hills pedestrian accident lawyers focus on your legal needs while you heal. We will work tirelessly to secure the compensation you need. You can get immediate legal advice by calling (469) 998-4069 of completing our online contact form.
You can increase the odds of getting the compensation you deserve by contacting us for a FREE consultation today.
Frequently Asked Questions