Rental Car Accident Lawyer In Dallas, TX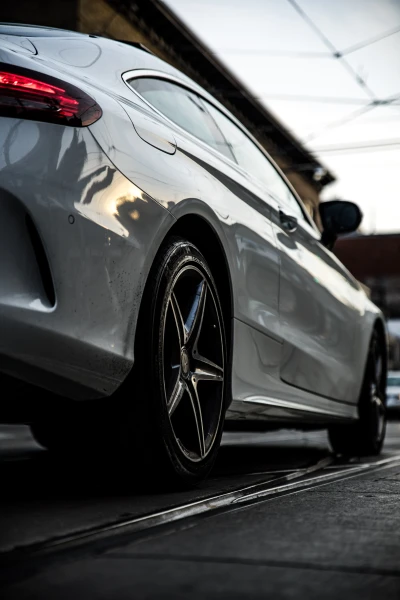 Getting into any vehicular wreck is an unpleasant and confusing experience. The situation is even more aggravated when one of the people involved in the accident was driving a rental car. Many people do not know the laws and procedures surrounding rental car accidents in Dallas, but there are skilled rental car crash attorneys at our firm, a Dallas car accident law firm, who can help clear up the issue. There may be some situations in which the rental company is responsible for the accident, even if you are the driver in the at-fault vehicle. Getting advice and legal representation from a skilled rental car accident lawyer is crucial to getting the compensation you need after a serious injury.
Figuring Out Liability in My Rental Car Accident Claim
If you got into an accident with a rental car in Dallas, you may wonder about the apportioning of liability or fault for the wreck. Most of the time, fault in these crashes will only involve the drivers of the vehicles in the accident, just as in other car accident claims. There are some instances in which a rental car company may shoulder some of the blame as well.
When the Rental Company is to Blame
Sometimes, car crashes involving rental vehicles are caused by a defective vehicle part. Whether this is a manufacturing error, design flaw, or the result of faulty repairs, the rental company may be held liable for accidents that are caused by such problems. If the company knew of the defect and failed to take action to correct the issue, they may be found negligent by the court. Common vehicle defects that lead to car crashes and injuries include:
Faulty brakes
Malfunctioning lights
Improper seatbelts
Failure to deploy airbags
The rental agency also may be liable for an accident if they rented their vehicle improperly. Negligence can take the form of failing to check for appropriate driver's license information, renting a vehicle to an underage person, renting the vehicle to a person with several prior DUIs, or similar instances.
The rental car accident attorneys at our firm, a Dallas car accident law firm, can investigate the details of your case to ensure that you receive compensation from all parties responsible for the accident.
How Fault Affects My Compensation
Fault is an important aspect of every Dallas personal injury claim. Under Texas law, you may sue for damages even if you are partially to blame for the accident that caused your injury. This is called a system of "proportionate responsibility," and it is different from the way some other states handle the fault. There are two aspects of proportionate responsibility that affect your ability to receive the compensation you deserve.
Majority Blame: you are barred from recovering compensation if you are more than 50% responsible for the accident.
Reduction in Compensation: your compensation will be reduced by a percentage equal to your percentage of fault.
For example, if you are found by the court to be 10% responsible for an accident in which you suffer $10,000 in damages, your total compensation will be reduced to $9,000. This ensures that the people involved in your accident pay for the portion of damages for which they are responsible.
Why I Need an Attorney for My Rental Car Accident
Rental agencies are often country-wide corporations with many millions or billions of dollars at their disposal. Unlike lawsuits involving other citizens, these court cases may see you pitted against a slew of highly skilled, highly paid defense attorneys seeking to absolve their clients of the responsibility of paying their fair share. It is best to enlist the aid of compassionate and experienced legal advocates like the rental car accident attorneys at our firm, a Dallas car accident law firm, when dealing with such stiff opposition.
Even when the rental agency has no liability for your accident, a personal injury claim can be exhausting for injured people. You may be dealing with the rigors of physical recovery, the stress of lost income, and the chaos of shifting family schedules following a serious car crash. Navigating the complex legal system should not be something else you have to worry about. An attorney can perform valuable services such as:
Filing your claim within the statute of limitations
Collecting and preserving evidence
Engaging in pretrial negotiations with opposing counsel
Presenting your case in court
Finding the Right Attorney for My Rental Car Accident Claim
At our firm, a Dallas car accident law firm, , we understand that the period after a serious wreck is hectic and stressful. Finding the right attorney for your needs can be difficult. We seek to alleviate that issue by providing all prospective clients with a FREE consultation so that we can get to know you and your claim. At no risk to you, come in and discuss your accident with our rental car crash lawyers to decide if we are the right attorneys to represent your interests. Also, we do not collect a fee until and unless we win you the compensation you and your family are owed.
To schedule your FREE consultation today, fill out the form on our contact page, or call us at (469) 998-4069.
Frequently Asked Questions