Injury Lawyer For Accidents Caused By Someone Tailgating In Dallas, TX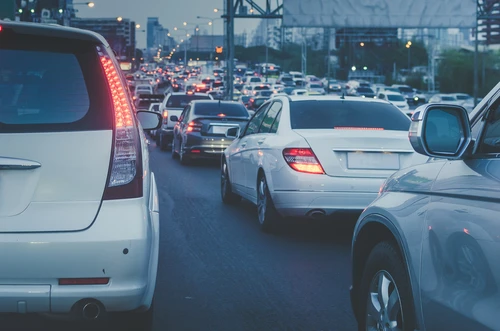 According to this fact sheet from the Texas Department of Insurance, rear-end collisions are almost a quarter of the total number of car accidents across America. Many of these wrecks are caused by a driver following too closely behind the vehicle in front of them — a practice known as "tailgating." As a result of car crashes caused by someone tailgating, an innocent driver or passenger can suffer whiplash, broken bones, Traumatic Brain Injuries (TBIs), paralysis, loss of limb and a number of other severe injuries, including death.
If you are injured in an accident caused by someone tailgating in Dallas, get in touch with the tailgating accident injury attorneys at our firm, a Dallas car accident law firm, . Our attorneys have experience handling these matters and know the difficulties that you face due to your injury. As compassionate advocates, we can work to preserve your right to the compensation you deserve and make sure that your interests are not passed over by the opposing driver, their insurance company, or their attorneys.
Time Is Crucial in My Claim
The legal process can be slow, but that does not mean that there is room for procrastination. Two major areas in which a quick response is necessary are the filing of your claim and the collection of evidence.
The Deadline for Filing My Tailgating Accident Injury Claim
Certain types of lawsuits or compensation claims have specific deadlines. All personal injury claims in Texas, including claims for injuries suffered as a result of someone tailgating, have a two-year limitations period. In other words, failing to file your claim within two years of your accident can result in you losing the right to pursue compensation at all. Attorneys can help you ensure that your claim is filed properly and on time so that your rights are protected.
Evidence Collection
Many forms of evidence vanish over time. For example, businesses often write over their surveillance records after a certain amount of time, so nearby surveillance camera footage of your accident can vanish if it is not obtained before that erasure occurs. Other forms of physical evidence like tire skid marks or debris from the wreckage will be moved, scrapped, or wash away in the weeks after your wreck.
To help your attorney build a strong case for compensation, try to collect as much evidence as possible at the scene of the accident. This includes taking pictures of the vehicles and surrounding wreckage, noting the locations of surveillance or traffic cameras placed nearby, gathering eyewitnesses' contact information, asking for a copy of the police report, and taking pictures of the road and weather patterns near the accident scene.
After your wreck, there is other evidence that should be cataloged. Specifically, you will want to keep track of your medical records, notices of time away from work, rental car receipts, and anything else that represents a form of damage you suffer due to the accident.
Compensation for My Damages
There are two forms of damage for which you may seek compensation from the at-fault driver who tailgated you: economic and non-economic. The evidence you and your lawyer amass will help establish the value of these damages, thereby showing how much the other person should compensate you.
Economic Harms
Damages that are economic in nature are those that directly impact your financial status. They usually have monetary values already attached to them in the forms of bills or receipts. You are limited in pursuing compensation for these damages equal to the actual monetary value you are billed or that you suffered, according to Texas Civil Practice and Remedies Code §41.0105. Examples of economic harms include medical bills, the cost of repairing or replacing your vehicle, lost wages from missing work, and lost wages as a result of losing an earning capacity for the future.
Non-Economic Harms
The other form of compensable damages is non-economic damage. This category is more subjective than economic harms and includes issues like physical pain, mental anguish, the psychological effects of becoming disfigured, loss of companionship with a spouse, and similar harms. There is no limit to the amount of compensation a jury may award for these damages.
I Can Get the Best Result with a Tailgating Accident Injury Lawyer
Dallas Car Accident Lawyers provides our clients with a FREE initial consultation to discuss the merits of your claim. Often, insurance companies for opposing drivers will try to pay you as little as possible, and they can be very intimidating for laypeople to handle. Instead of trying to combat these companies and skilled attorneys on your own, get in touch with our tailgating accident injury lawyers, who do not collect a fee unless we win your claim for you.
Schedule your consultation today by filling out the form on our contact page or by calling our attorneys at (469) 998-4069.
Frequently Asked Questions