Tow Truck Accident Lawyer In Dallas, TX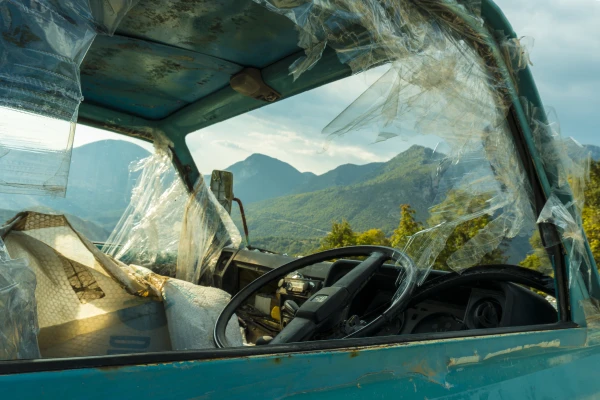 Tow trucks are normally a welcome sight for drivers and passengers involved in a car accident. However, tow truck drivers are not immune to causing accidents. Whether through operator error, improperly maintained roadways, mechanical failures, or other causes, tow trucks can cause accidents as readily as any other vehicle. However, the legal process can be more complicated when a tow truck is involved because of the addition of a tow truck company as a possible defendant. Anyone injured in such a wreck should contact the tow truck accident attorneys at our firm, a Dallas car accident law firm, as soon as possible after their crash.
Licensing of Tow Truck Operators
As professional drivers, tow truck operators are required to have one of three licenses distributed by the Texas Department of Licensing and Regulation. The different types of licenses determine what kind of operation the tow truck is eligible to engage in. If you are involved in a tow truck accident, it is helpful to determine what kind of license the driver has and how it might apply to your claim.
Incident Management
This is the most inclusive license an operator can have. It allows them to operate their trucks in virtually any circumstance, including after accidents, removing vehicles from private property, and towing cars by consent of the owner.
Private Property
This license allows the two truck drivers to remove vehicles from private property and to tow vehicles at the behest of the vehicle's owner. However, it does not allow them to tow cars involved in an accident or other incidents.
Consent
Finally, the consent license is the most limited form of tow truck license. It only allows an operator to tow a vehicle when asked to by the vehicle's owner.
Reasons for Tow Truck Accidents
An accident involving a tow truck can be caused by many different factors. Depending on the nature of the cause, your claim may feature different at-fault parties from whom compensation may be sought.
Driver Error
Running a red light or stop sign, failing to signal a lane switch, failure to yield, speeding, drunk driving, and a host of other issues may be the source of driver error that causes a serious tow truck accident. If such a cause is applicable in your case, the primary person from whom you should seek compensation is the tow truck driver. Other issues that are the fault of the driver can include details specific to tow truck accidents, such as failing to secure a vehicle on the truck's bed.
Manufacturing Errors
Sometimes, a defect in a vehicle part or frame can be the cause of injury. In these situations, the manufacturer of the car, tow truck, or vehicle part can be held liable for the injuries their defect causes. In other instances, the fault may lie with mechanics who improperly adjusted the vehicle. Common defects include:
Faulty airbags
Faulty electrical wiring
Inadequate brakes
Improper tires
If such a failure is a cause of your injuries, it is best to consult with an experienced and knowledgeable tow truck accident attorney. Manufacturing firms have access to significant wealth that can be used to prolong claims and fight responsibility in court, and this requires a lawyer who is unafraid to take on a large corporation.
Tow Truck Company Errors
On occasion, the tow truck company can be held responsible for your damages if they are found to be negligent. This usually happens if the company failed to perform an adequate background check on its driver, failed to obtain appropriate licensing, did not maintain the vehicle properly, or violated some state or national regulation. Just as in the case with manufacturers as defendants, it is not recommended that you fight a tow truck company on your own.
Steps in My Claims Process
Having a tow truck accident attorney from our firm, a Dallas car accident law firm, on your side is helpful for plenty of reasons. We can offer you assistance in all areas of your claim, ensuring that all the appropriate steps are taken to preserve your right to pursue compensation from the responsible party. Important steps to the claims process include:
Filing your claim in court within the two-year statute of limitations
Collecting evidence of your damages (medical records, bills, family testimony, etc.)
Negotiating a settlement before the trial
Arguing your case in court
Sending paperwork to opposing counsel when necessary
Often after a severe car accident, the injured person and their family are under a lot of stress. You may be suffering through a difficult physical and mental recovery process, juggling a rapidly changing schedule, dealing with a loss of income, and many other difficulties for which you did not plan. Instead of trying to tackle the legal system on your own, get help from a tow truck accident lawyer today.
I Can Schedule My FREE Consultation Today
Dallas Car Accident Lawyers is here to help clients through this difficult and financially strained time. We provide prospective clients with a FREE consultation to delve into the details of your claim. Additionally, we do not collect a fee unless your case has been won. To start working with our tow truck accident attorneys, call our offices at (469) 998-4069, or fill out the form on our contact page.
Frequently Asked Questions