Dallas Car Accident Caused by Defective Design Or Manufacture of Vehicles Or Vehicle Components Lawyer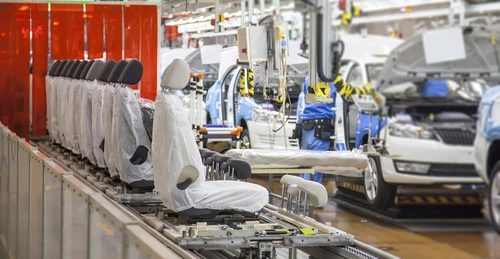 If a vehicle defect might have led to your accident or injuries in Dallas, you may be entitled to financial compensation. Designers and manufacturers have a huge responsibility to ensure vehicles are safe for consumers. It's best to speak with a Dallas lawyer for the defective design or manufacture of vehicles or vehicle components right away.
Whether you use your vehicle for personal reasons, business reasons, or a combination of both, you should not be held responsible for the costs of vehicle defects. Our Dallas car accident lawyers can help protect your rights and fight for the compensation you deserve. To get a FREE consultation with one of our experienced and compassionate lawyers today, call (469) 998-4069 or contact us online.
Why It's Important to Take Legal Action for Vehicle Design or Manufacturing Defects
Most car accidents are the result of driver errors. However, according to crash statistics from the National Highway Traffic and Safety Administration (NHTSA), vehicle-related accidents accounted for about 2% of all accidents in 2015. While this is a small number, it's not an insignificant one — and defective vehicle issues can happen to anyone.
If you were injured in an accident because of design or manufacturing defects to your vehicle (or a part of your vehicle) you couldn't control, you should not be held responsible. Defects can impact any part of a car, and they can be very serious, even deadly. This is why companies have recall lists when certain vehicles or vehicle components are found to contain dangerous faults.
Reporting the Defect Might Not Be Enough
Recalls can be reported to the Consumer Product Safety Commission (CPSC), but that's not enough if you were injured because of the defect. Vehicle defects can cause or contribute to serious incidents, such as auto accidents. If there's a chance your vehicle's defect caused you harm, you'll want to know your legal options.
Accidents caused by vehicle design or manufacturing defects can leave you with serious, life-changing injuries. You might not even realize right away that a defect led to your accident and injuries. If you're unsure what to do, the best first step is contacting a trusted Dallas lawyer for help.
As a vehicle consumer, you expect your vehicle and its components to work correctly and safely. When that doesn't happen, you should be compensated for injuries the defect caused. To learn more and talk it through during a FREE consultation, call (469) 998-4069 today.
Types of Defective Vehicle Designs in Dallas
The most common types of vehicle defects we see involve one or more of the following components:
Tires
Steering
Brakes
Fuel system
Internal computer
Airbag
Seat belt
Wiring
Some vehicle issues can result from poor maintenance. If you took your vehicle in for routine maintenance before the accident occurred, you might need to investigate whether or not maintenance issues were involved. This is also something your Dallas lawyer can help you research.
While some minor car accident cases may be handled without a lawyer, claims involve defective vehicle parts are typically the exception. Since the details can be so complicated — and a lot of research is often involved — it's best to work with an experienced attorney who can guide you through the process.
Your lawyer can let you know if they've worked on similar cases to yours. In some situations, a vehicle defect can impact many consumers at once, leading to a class-action lawsuit. Or, you might be the only consumer experiencing the issue, which means you will need legal help to protect yourself as you seek the recovery you deserve.
How to Know Who Is Responsible for Defective Designs or Manufacturing of Vehicle Components
If a vehicle designer, manufacturer, or dealership sells or distributes a vehicle with a defect, they can be held liable for the damages. Even worse, some companies will actually try to hide documentation showing issues with a vehicle to avoid recalling it. As a result, hundreds, thousands, or more people can become injured or killed because of a single defect.
When there are defects in a vehicle or its components, the problem might be hard to pinpoint. You might get into an accident without realizing that you or the other driver were not actually at fault. A lawyer who handles these types of cases will know where to investigate the accident for potential defects.
Showing That the Vehicle Defect Caused Your Injuries
To have an injury case, you will need to show who was at fault and how they caused your damages. For example, if your vehicle had a manufacturing defect, you will need to show that:
The manufacturer owed you a duty of care (to manufacture a safe vehicle)
They breached that duty of care (by not disclosing the vehicle's defect)
The breached duty led to your accident
You suffered injuries because of the accident
Right after the accident, the number one priority is your well-being. Make sure you seek treatment for your injuries right away and follow all of your doctor's orders. Save your medical bills and records as documentation of your injuries.
As soon as you are well enough to do so, contact a Dallas lawyer who handles the defective design or manufacture of vehicles or vehicle components. Your lawyer will begin investigating immediately to show what happened and why you are owed compensation for your damages.
Manufacturing companies and companies that contribute to making vehicles have huge resources. They will have their own legal teams ready to fight claims against them. But your lawyer will know how to fight back even harder, uncover the truth, and work to get you the recovery you deserve.
Get a Free Consultation with a Dallas Defective Design or Manufacture of Vehicles or Vehicle Components Lawyer Today
Our Dallas car accident lawyers know what it takes to win complex cases involving defective vehicles or vehicle components. Contact us today and we'll go over the details with you during a FREE consultation. If you choose to work with us, we don't charge you a fee unless we win for you.
To schedule your FREE consultation and case evaluation today, call us at (469) 998-4069 or fill out one of our online contact forms.
Frequently Asked Questions