Dallas Ridesharing Accident Lawyer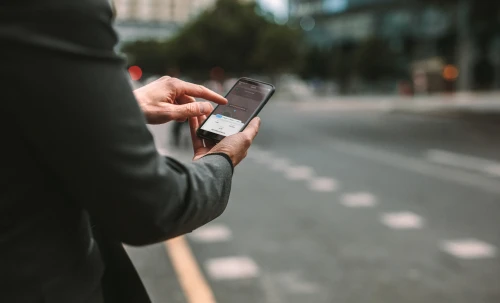 Ridesharing companies like Lyft and Uber are common all throughout Dallas now, but that doesn't mean they're always safe. Rideshare drivers are only human, and they can cause accidents if they are negligent while driving. If you were involved in this type of accident, it's best to contact a Dallas ridesharing accident lawyer as soon as you can.
You should not have to pay for the mistakes of a ridesharing driver. Our Dallas car accident lawyers can help you build and file a claim with the driver's or ridesharing company's insurer to pursue compensation for your costs. To get started with a FREE consultation, call us at (469) 998-4069 or contact us online today.
Why Rideshare Accidents Happen in Dallas
Factors that can contribute to ridesharing accidents include:
Distracted driving
Speeding
Texting while driving
Drunk driving
Failure to yield
Failure to signal
Aggressive driving
Ridesharing apps require drivers to stay logged into an app so they can accept rides and get navigation to each passenger's destination. While this technology is helpful for getting the job done, it can also increase the risk of distracted driving.
Sometimes, ridesharing accidents are caused by factors unrelated to the Lyft or Uber driver. Unsafe road hazards, dangerous weather conditions, defective vehicle parts, or other drivers might be responsible for the accident. Before filing a claim for compensation, you'll need to know who was at fault for the crash.
A Dallas ridesharing accident lawyer can help you by investigating the accident, determining who was responsible, and calculating your damages to know what type of settlement you deserve.
Insurance Coverage Options After a Ridesharing Accident
As the injured party in an accident, you have the right to seek compensation. The best way to do this is typically by filing a personal injury claim with the at-fault driver's insurance company. Compared with other types of car accidents, liability for ridesharing accidents works a little differently.
There are a few main insurance policies that might apply after a Dallas ridesharing accident:
Uber or Lyft's liability insurance policy
The Uber or Lyft driver's liability insurance policy
A third party driver's liability insurance company
Your own uninsured/underinsured motorist insurance policy
Lyft and Uber are required to provide at least $1 million in liability insurance for drivers in certain situations, but that doesn't mean it will be easy to access. Ridesharing companies and their insurers do not like to pay out much on injury claims, and they will look for ways to reduce what they have to pay.
To protect your rights from the beginning, it's best to contact a ridesharing accident lawyer as soon as you can after your crash. To get a FREE consultation and get matched with the best attorney for your needs, call us at (469) 998-4069 or contact us online today.
How to Know Who Was at Fault for Your Accident
Auto insurance is meant to help cover damages resulting from your accident like:
Medical bills
Prescription medications
Lost wages
Vehicle repairs
Pain and suffering
Mental anguish
Before you can pursue recovery for your personal injury damages, you'll need to know where to file your claim. The place or places to file will depend on the status of your Lyft or Uber ride when the accident happened.
Offline or Not Using the App
If a ridesharing driver was not "on the clock" and utilizing the app — using their vehicle for personal reasons, in other words — when the accident happened, the driver's own auto insurance coverage will apply.
According to the Texas Department of Insurance (TDI), all drivers in Texas are required to have a minimum liability insurance coverage of:
$30,000 in bodily injury per person
$60,000 total in bodily injury per accident
$25,000 in property damage per accident
Available or Waiting for Ride
If the ridesharing driver was available and waiting to accept a ride through their app when they caused an accident, the driver's insurance applies first. If the driver's own auto insurance does not apply, the ridesharing company will provide the following coverage:
$50,000 in bodily injury per person
$100,000 in bodily injury per accident
$25,000 in property damage per accident
In this situation, you might need to file a claim with both the ridesharing driver's insurance and the ridesharing company's insurance.
Heading to Pick Up a Passenger or Carrying a Passenger
If the driver is on their way to get someone who requested a ride through the app or currently transporting a passenger, the ridesharing company's insurance coverage should apply in the event of an accident. This coverage provides $1,000,000 in bodily injury and property damage coverage.
Although a million dollars in coverage is a lot, this coverage only applies in certain situations, and actually getting the coverage you deserve might not be easy. You'll want to consult with an experienced lawyer who can help you know where to file your claim and pursue the fullest compensation possible for your damages.
Get a Free Consultation with a Dallas Ridesharing Accident Lawyer Today
Ridesharing accident cases can be really complicated, but our Dallas ridesharing accident lawyers can help. We know what it takes to build a strong insurance claim and determine who is responsible for the damages. Let us handle the legal side of things so you can focus on healing from your accident and spending time with loved ones.
If you do not have access to transportation to us, we are happy to come to the most convenient location for you. We'll listen to your concerns, discuss the details of your accident, and go over your best legal options based on your situation.
Our communication sets us apart from other law firms, as we are careful to keep you updated on your case at all times. We will also not charge you a fee unless we win you compensation, so there is no risk to begin working with us. To get started with a FREE consultation and case evaluation, call us at (469) 998-4069 or contact us online today.
Frequently Asked Questions