Taxi Accident Lawyer in Dallas, TX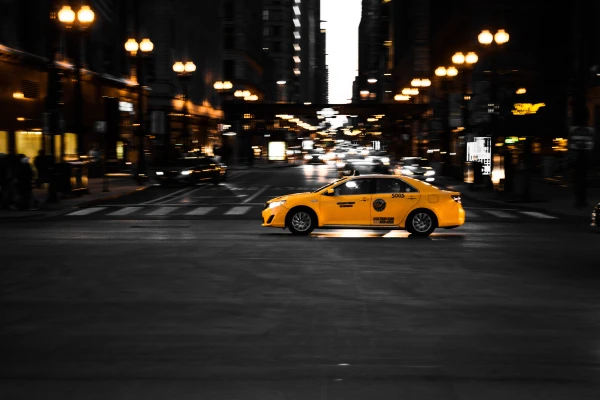 As professional vehicle operators, taxi drivers are held to a high standard in Texas. Whether you are a passenger in a taxi that crashes or are the driver of another vehicle with which a taxi collides, you have legal options available for recompense. Though this is true, obtaining compensation can be a long and arduous legal journey that depends on a wide variety of factors, such as ownership of the taxi, the maintenance plan of the taxi, the driving history of the taxi driver, and a host of other issues. As with all car accident claims in Dallas, it is best to get help from skilled attorneys who can assist you with the intricacies of a successful personal injury claim.
our firm, a Dallas car accident law firm, has experienced taxi accident attorneys who have handled claims against taxi drivers and taxi companies. We know the typical tactics these individuals use to downplay liability, we are familiar with local judges and juries, and we understand what it takes to win the compensation that you and your family deserve.
Liable Parties in My Taxi Accident Claim
Like all car accidents, the drivers of the involved vehicles may hold some amount of fault for a taxi wreck. This includes the driver personally. However, unlike Uber and Lyft rideshare company drivers, taxi drivers often do not own their vehicles. In many cases, the taxi company that employs the driver owns the car, though some drivers either lease their taxi or own it outright. This can complicate matters in your claim.
Taxi Driver Liability
As a public carrier, a taxi driver is supposed to be a standard-bearer for driving etiquette. They are not exempt from liability if their driving causes injury to another person, as determined by Texas Civil Practice and Remedies Code §72.003. If they own the vehicle, they also may be liable if the accident is caused by failure to maintain the taxi properly. Common ways in which taxi drivers may have fault for an accident include:
Excessive speeding
Swerving between other cars
Failing to signal a lane change
Driving too closely behind another vehicle
Taxi Company Liability
The company that employs the taxi driver is also a possible defendant and at-fault party. If the company owns the taxi, for example, it may be responsible for accidents caused by a defective vehicle or a failure to keep the taxi properly maintained. Taxi companies are also held to a high standard for licensing and vetting their drivers. A company can be found negligent for the following reasons, for example.
Failure to perform a background check
Hiring a driver with a history of DUIs
Failure to inspect the vehicle regularly
Continuing to allow a driver behind the wheel after evidence of poor driving habits
My Liability
If you are inside a taxi as a passenger when an accident occurs, you are not liable for damages. If you are the driver of the vehicle with which the taxi crashes, you may share some or all of the fault for the accident. Luckily, Texas does not bar you from recovering compensation for your injuries even if you are partially responsible for a wreck. Called the state's system of proportionate responsibility, this method of dealing with shared fault has two components.
You may not recover compensation if you are more than 50% at fault for the accident.
Your compensation is reduced by your percentage of fault.
For example, the court may assign you 20% of the blame for an accident in which your damages total $100,000. In that situation, your payout would be reduced by 20% as well, for a total of $80,000 in available compensation. Since the apportioning of fault is directly tied to the amount of money you receive for your hardship, it is vital that you have a skilled taxi accident lawyer on your side to improve your chances at significant compensation.
What I Can Sue For
As with all personal injury claims in Dallas, you can file a lawsuit to recover compensation for both economic and non-economic damages. In some cases, there is a chance that the jury will award additional compensation called exemplary damages as a way of punishing a taxi driver who is especially negligent, such as a drunk driver. A taxi accident lawyer can help you understand, categorize, and collect evidence of all the harms your wreck caused you.
Economic Damages
Financial woes such as hospital bills, vehicle repair or replacement costs, and lost income are considered economic damages. They often come with explicit bills or receipts that show their monetary values. In Texas, you may recover only as much as the actual charge of these forms of harm.
Non-Economic Damages
Suffering that does not have a direct financial impact is called non-economic harm. These damages are more subjective than economic ones and often require testimony from expert witnesses to be assigned proper monetary values. Examples of non-economic harms include physical pain, mental anguish, loss of consortium with a spouse, the mental toll of becoming disfigured, and similar issues. There is no limit to the amount you can recover for this kind of damage.
I Can Get a FREE Consultation Today
Dallas Car Accident Lawyers employs compassionate and understanding taxi accident attorneys who know the struggles that accompany a serious wreck. We provide our clients with FREE consultations to better understand each claim, and we do not collect a fee unless we win you the compensation you need to move on with your life.
To get your FREE consultation today, call us at (469) 998-4069, or fill out the form on our contact page and a representative will be in touch with you as soon as possible.
Frequently Asked Questions