AAA Car Accident Claims Injury Lawyer In Dallas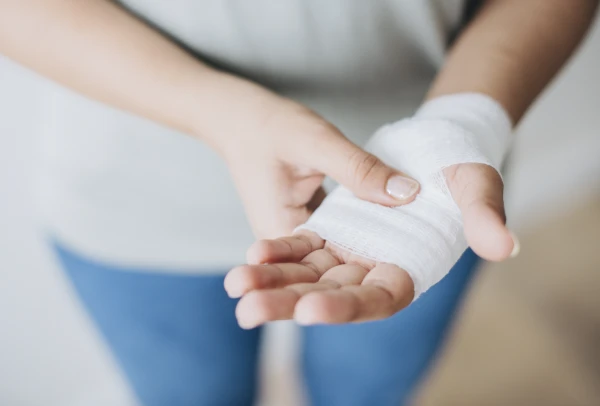 After a serious car accident, dealing with insurance companies can be a hassle that injured people do not need. If you are injured in a car wreck, your time can be consumed with medical necessities, an arduous recovery process, discussions with your employer regarding missed work, changing schedules due to an inability to drive, and a host of other significant problems. Adding potentially important conversations with insurance agents from large providers like AAA can be too much.
Still, it is often necessary to speak with either your own AAA representative or the AAA insurance agent for the opposing driver. our firm, a Dallas car accident law firm, employs attorneys who have dealt with insurance agents from AAA and other popular insurance providers like GEICO and Allstate. We understand that, at the end of the day, the insurance agent is dedicated to reducing the amount of compensation that their company must pay. Since your goal is not the same as theirs, it is best to seek counsel from skilled attorneys to preserve your interests.
What I Should Do After My Accident
The immediate aftermath of your car crash is one of the most important times for your claim. There are several steps you should take to strengthen your claim as soon as possible, provided that your injuries do not prevent you from doing so.
Attend to Safety Matters First
Of course, the most important step is to move your vehicle to a safe location off the road, if possible. You should check on all other people involved in the crash and ensure that proper medical care is summoned if necessary. Even if you do not call an ambulance, you should seek medical care for your own injuries as soon as possible so that you can document them and have an official medical record to support your claim.
Call the Police
Another crucial step is to call the police. Responding officers are required to file an official police report, which you can obtain afterward in order to have proper records. This can prove to be a significant piece of evidence when assigning fault in your claim.
Gather Contact Information
Speak politely with the opposing driver and get their driver's license and insurance information. Whether it is you or them who has AAA, having the policy number can help you deal with the issue quickly over the phone. Additionally, get their license plate number and the contact information for any eyewitnesses in the area.
Take Photos
The old adage says that pictures speak a thousand words, and it is true that photos of an accident scene can greatly influence judges and juries. They show the extent of trauma better than any verbal argument. If you have your cell phone with you, snap pictures of property damage, the accident scene, any tire marks on the road, debris, weather hazards like puddles of water or sheets of ice, and even road defects that may have contributed to the accident. All of this can help to tell the story of what happened in your crash.
Look for Video Cameras
Sometimes, accidents happen near stoplights with traffic cameras. Other times, they may occur near convenience stores or other businesses that use security cameras. In these cases, you should jot down the location of those cameras so that your attorney can work to get footage before it is erased.
Speaking with AAA Insurance Agents
Finally, at some point you will need to speak with a AAA insurance agent in order to resolve your injury claim. Remember: even when they are cordial and friendly, they are not actually on your side. Their job is to limit the amount that AAA has to pay you for your damages. If possible, get in touch with a skilled attorney before conversing with the agent. If you are unable to get advice from a lawyer first, make sure to follow these tips.
Always tell the truth to the insurance agent.
Keep your answers as short as possible.
NEVER admit fault or even apologize, as that can be considered an admission of fault.
If uncomfortable at any point, tell the agent that you need to consult your attorney before continuing the discussion.
Dallas Car Accident Lawyers Has the Experience You Need
At our firm, a Dallas car accident law firm, , our AAA insurance claims attorneys have worked with most insurance companies in the business. We've handled claims with AAA, The General, Progressive, AARP, USAA and many more. We understand how insurance agents operate and the kinds of evidence and argumentation that can move a case toward a more beneficial outcome for the injured person.
Our compassionate attorneys do not collect a fee unless you collect the compensation you are owed, and we provide all of our prospective clients with a 100% FREE consultation to learn more about how we can help.
To start working with our AAA car accident insurance claims lawyers in Dallas today, either call us at 469-998-4069 or fill out the form on our contact page.
Frequently Asked Questions