Lancaster Tow Truck Accident Lawyer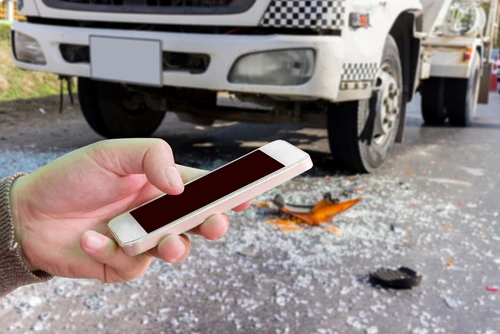 We're here to help if you were hit by a tow truck in Lancaster, Texas. Our team knows the steps to take to help you build a claim. We're here if you want to settle with insurance agents or file a lawsuit against the driver who hit you.
It's easy to reach out to a Lancaster tow truck accident lawyer after your collision. You can start getting legal help if you call (469) 998-4069. Let us focus on bringing you damages to cover your medical expenses, vehicle repairs, and more.
Learn More About Tow Truck Accident Statistics
Many drivers have a lot of questions after a tow truck accident in Lancaster. You can end up feeling alone and confused in the aftermath of an accident. You should know that you are not on your own if you were struck by a tow truck. There are many tow truck accidents every year, according to the Federal Motor Carrier Safety Administration (FMCSA).
The FMCSA takes steps to record information about accidents involving vehicles towing other vehicles. In 2017, there were more than:
700 tow away crashes
350 injury crashes
20 fatal crashes
We are here to provide you with assistance if you were struck by a tow truck. You can also contact us if you lost a family member in a tow truck accident in Lancaster. We'll compassionately handle your legal needs during this challenging time for your family.
Unique Factors for Tow Truck Accidents in Lancaster
Tow trucks are a unique kind of vehicle. They are used to haul other vehicles, often after these vehicles are broken down or involved in an accident. However, tow trucks also carry new vehicles in some cases. They can deliver these vehicles to dealerships or other locations.
Vehicles in tow can present special hazards on the road. These vehicles can come loose if they are not properly secured. This allows them to roll back into traffic, leading to an accident. Vehicles in tow can also end up unbalancing a truck, causing an accident.
Additionally, some tow truck accidents occur while the tow truck is hooking up a vehicle. This situation is dangerous, especially if a tow truck cannot get all the way off of the road. Sometimes, tow truck drivers step out into traffic, which could result in a dangerous accident.
Note that some tow truck accidents are caused by more common events, like speeding or running a red light. A tow truck accident lawyer in Lancaster can help you after any kind of collision. Allow us to begin investigating your collision now, just call (469) 998-4069.
Parts of a Tow Truck Accident Claim in Texas
You have the opportunity to seek compensation after a tow truck accident in Lancaster. In order to get compensation, a lawyer must show that:
Someone Else Caused the Accident
You can only secure compensation if you were not primarily at-fault for a tow truck accident in Lancaster. A lawyer can work to show that someone else was responsible by speaking with witnesses and even working with accident reconstruction technicians. Note that you can get some compensation if you were partially liable for the collision.
The Accident Caused Your Injuries
It's important to show that the accident was the cause of any injuries you sustained. You can help with this by visiting a doctor right away if you were hurt in a collision. Waiting to get medical treatment can allow insurance agents to argue that you were not hurt in the wreck.
Seek Damages After a Lancaster Tow Truck Accident
We're here to help you work to get damages if you were hurt in a tow truck collision. Working with our team can allow you to secure compensation for your:
Current and future medical expenses
Costs to repair or replace your vehicle
Wages lost and diminished earning potential
Pain, suffering, and mental anguish
We'll work to bring you a settlement from the insurance company. We also know what steps to take if you're interested in filing a lawsuit in court. Go over all of your possible legal options by reaching out to us right now for help.
Get Legal Help from a Lancaster Tow Truck Accident Lawyer
Reach out to us if you were hurt in a tow truck accident. Allow us to handle all aspects of your claim. We'll dig into the causes of your accident starting right now. Find out more by contacting a tow truck accident lawyer in Lancaster for assistance. You can call (469) 998-4069. You can also complete our online contact form.
Discuss your unique needs with a free consultation.
Frequently Asked Questions