Wylie Tow Truck Accident Lawyer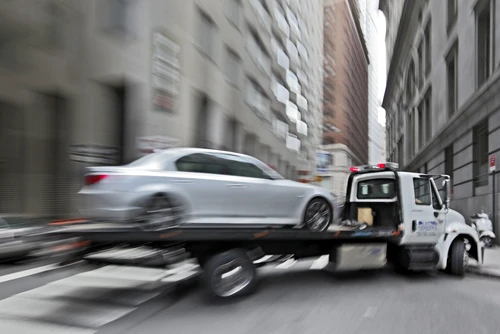 There were around 600 towaway accidents involving tow trucks in the year 2018, according to the Federal Motor Carrier Safety Administration (FMCSA). There were also a number of more serious accidents. For example, there were around:
350 injury accidents involving tow trucks
15 fatal accidents involving tow trucks
Hurt in a tow truck accident here in Wylie,Texas? You can work with a Wylie tow truck accident lawyer right away after an accident. Make sure you're ready to get compensation for your losses by reaching out to us for help right away.
It's easy to contact our team after you are in an accident with a tow truck. You can fill out our contact form or call (469) 998-4069 so we can get to work handling all of your needs, starting with your risk-free initial consultation.
Timeframe After a Tow Truck Accident in Wylie
Many drivers aren't sure what to expect after a tow truck collision in Wylie. We are here to walk you through what you should expect from the time of your accident until you get compensation for your losses. Find out more about what to do:
At the Scene of Your Accident
There are a number of steps you should take immediately after a collision with a tow truck. First of all, make sure that you pull your vehicle off of the road and contact the police. The police need to file a report about your accident here in Wylie. You should also:
Get pictures of the damage to your vehicle
Get contact information from the tow truck driver and eyewitnesses
Finally, make sure that you get medical care as quickly as possible after a tow truck accident in Wylie.
During Your Recovery
You may need to spend weeks or months recovering from a tow truck accident. During this period of time, you can work with a tow truck accident lawyer in Wylie. A lawyer can begin investigating your accident while you recover. We are ready to:
Speak with witnesses
Visit the scene of the accident
Work with accident reconstruction techs
You should also expect to contact insurance agents during your recovery. It is advised that you allow your lawyer to handle all communication with insurance representatives. Use caution if you speak to these agents, as they can try to get you to say you were not hurt in the accident.
Insurance agents can also offer you a settlement while you are recovering. The experts advise waiting until you are fully recovered to settle your claim. If you accept a settlement early, you may not get full compensation for all your medical care.
After Your Recovery
Our team is ready to focus on resolving your claim as you recover from a tow truck accident in Wylie. We know that you have to seek compensation before the statute of limitations expires in Texas. In some cases, this means you may only have six months to seek compensation. We'll make sure all of your paperwork is filed on time. Call us at (469) 998-4069 to learn more.
Texas Tow Truck Accidents and Legal Compensation
Our team is prepared to help you seek compensation for your losses after you are in a tow truck accident in Texas. Depending upon your situation, we could work to bring you damages to cover your:
Current and future medical expenses
Lost wages at work
Diminished earning potential
Vehicle repairs
Pain and suffering
We believe in providing individualized care for each tow truck accident in our area. We'll assess your unique losses and work to ensure you get the compensation that you want. We can work to bring you compensation by settling your claim or taking your case to court.
Build a Claim for a Wylie Tow Truck Accident Now
Our team is ready to construct a truck accident claim for you after a collision with a tow truck. We know that you can only get compensation if we show that someone else caused your accident. That's why we'll work to show that a tow truck driver:
Pulled out without looking
Exceeded the speed limit
Backed up improperly
Some tow truck accidents in Texas happen because tow truck drivers fail to properly secure vehicles in tow. This could allow a vehicle to come loose. These vehicles could slide back into traffic, resulting in a major accident. Some of these accidents end up involving multiple vehicles.
We will gather evidence to show that you were not at-fault for a tow truck accident. We can then present your claim to insurance agents on your behalf. We'll negotiate with insurance agents to bring you a settlement that covers your losses. You can also count on us to help you file a lawsuit if insurance agents won't treat you fairly. Review all your options by calling us today.
Get Help from a Wylie Tow Truck Accident Lawyer
Find out how to get compensation after a tow truck accident in Wylie by contacting our team today. We are ready to start answering your legal questions when you call (469) 998-4069 or complete our online contact form. Get the help you want right now from a tow truck accident lawyer in Wylie. We'll put you first after a collision.
Discuss all of your legal options today with a risk-free consultation.
Frequently Asked Questions