Wylie Illegal Drug Use Accident Lawyer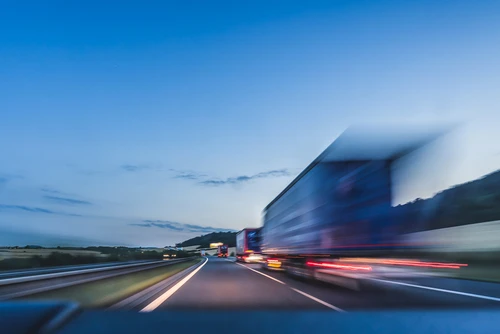 Drivers who use illegal drugs before getting behind the wheel in Wylie can end up causing major accidents. Any driver can decide to drive under the influence of drugs, leading to a collision.
However, these accidents are often more serious if they involve truck drivers. Thanks to their size and weight, truck accidents are more likely to inflict severe injuries and major damage to your vehicle.
We are here to help you get compensation if you were struck by a truck driver who used drugs. You can contact our illegal drug use accident lawyers in Wylie to get legal help in your corner. Allow us to build your claim after you call us at (469) 998-4069.
Learn About Illegal Drug Use Accident Facts
Driving under the influence of illegal drugs is a dangerous action. Drivers who use illegal drugs before they get behind the wheel can endanger themselves and others.
According to the National Institute on Drug Abuse (NIDA), there are serious risks associated with using any illegal drugs. Nearly 50% of all fatal crashes involved a drugged driver.
The Institute also notes that there are risks associated with driving under the influence of:
Prescription medications
Some over-the-counter medications
Alcohol
All of these substances can end up impairing a driver's ability to safely operate a vehicle. Depending upon the kind of drug an individual uses, they could suffer different effects.
Some examples of dangerous drugs to use while driving include:
Marijuana
Marijuana is getting legalized in many places around the country. This means that, in many states, people can use marijuana without facing criminal charges. However, driving under the influence of marijuana can still be dangerous, as it causes issues with drowsiness and problems focusing.
Cocaine
Cocaine has many of the opposite effects of marijuana on drivers. Drivers who use cocaine may feel euphoric and energized. However, this drug also causes confusion and aggression, which can lead to dangerous driving behaviors.
LSD
Some drivers take LSD – or acid – before they drive a vehicle. You should know that LSD usage can lead to hallucinations. Hallucinations are very distracting and dangerous, especially for drivers who need to focus on the road.
Morphine
Morphine is one example of a pain killer. Other pain killers will have similar effects on drivers. Painkillers often have a sedating effect. They can even cause drivers to become fatigued or to fall asleep behind the wheel, which can lead to a major accident.
Aspects of an Illegal Drug Use Claim in Wylie
In order to get compensation after an illegal drug use accident in Wylie, you can work with a truck accident lawyer. The members of our team know what it takes to handle your claim for you. We understand the importance of showing that:
Someone Else Caused Your Accident
You may only receive damages after an illegal drug use accident if we show that someone else was at fault for the collision. Merely driving after using illegal drugs is not enough to cause an accident. We also have to show that a driver took driver action that led to the wreck.
We may work to show that a trucker:
Passed illegally
Tailgated you or another driver
Drove too fast or raced
Backed up improperly
Allow us to begin gathering information about your accident right now.
The Accident Caused Your Injuries
Your lawyer also needs to show that all of your injuries and losses were caused by the collision. This can help you get compensation. You can help with this process if you get medical treatment right away after a collision.
We'll focus on showing that an accident led to your:
Medical expenses
Lost wages at work
Vehicle damage
Pain and suffering
Learn more about the compensation you can receive by contacting a truck accident lawyer in Wylie right away. Our personal injury attorneys will put you first after a collision.
Report Illegal Drug Use Accidents in Wylie
It's important that you inform the police here in Wylie if you were hit by a driver who used illegal drugs. All accidents that cause injuries or vehicle damage should be reported to the police. Additionally, the police can perform drug tests after they come out to the scene of your accident.
The presence of drugs can often be detected with:
Police officers can file a report that includes the results of any drug tests. Your lawyer can request access to this report and use the findings when building your claim. We can utilize proof that a driver was impaired by drugs while working to show that they caused your accident.
Our team knows how to investigate truck accident claims in Wylie. In addition to reviewing your police report, you can count on us to speak with witnesses and visit the scene of the accident. We can also work with accident reconstruction technicians. Find out more by calling our team at (469) 998-4069. Start working with a Wylie illegal drug use accident lawyer now.
Resolve a Truck Accident Claim in Wylie
Members of our team are standing by to assist you if you were hit by a trucker who used illegal drugs here in Wylie. We know that many drivers in your situation choose to settle their claims with the insurance company. However, you also have the option to take the driver who struck you to court.
We are ready to discuss the best way to handle your claim right now. You should know that going to court can lead to high fees. Additionally, drivers who file a lawsuit often have to wait longer to get compensation for their losses.
You can count on us to stand up to insurance agents on your behalf. We know how to handle negotiations after a truck accident in Wylie. We're not afraid to help you file a lawsuit in some situations in Texas.
Talk to a Wylie Illegal Drug Use Accident Lawyer Now
You have options to get compensation if you were hit by a truck driver who used illegal drugs in Wylie. Start working to get damages by contacting an illegal drug use accident lawyer in Wylie today. It's easy to contact us if you call (469) 998-4069. We also have an online contact form for you.
Find out more about your case with a free consultation.
Frequently Asked Questions