Mesquite Accident Caused by Illegal Drug Use Lawyer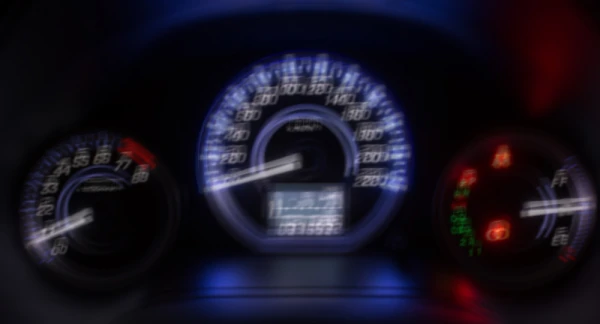 Driving after using illegal drugs may result in a serious accident in Mesquite, TX. A driver who is impaired by a chemical substance could strike your vehicle, causing injuries and property damage. You could face more serious injuries if struck by a large truck.
Fortunately, you can work to get help on your side immediately after a truck accident caused by drug use. Just reach out to a Mesquite accident caused by illegal drug use lawyer. Call (469) 998-4069 and discuss your legal options with a member of our team right now.
Hazards Associated with Illegal Drug Use While Driving
Many drivers in Mesquite recognize the hazards of driving after drinking alcohol. According to the National Highway Traffic Safety Administration (NHTSA), illegal drugs may also impact a driver's ability to drive safely. Illegal drugs can cause:
Slower reaction times.
Impaired coordination.
Issues with judgment.
Aggressive or reckless behavior.
Other chemical substances might make a driver feel dizzy or even sleepy. Note that illegal drugs are not the only chemical substances that should be avoided by drivers. Some prescription and even over-the-counter medications also impair drivers.
Truck Accidents and Drug Use in Mesquite
Illegal drug use can lead to truck accidents in Mesquite. Many truckers on the road use amphetamines to stay awake during a long drive. However, these drugs could cause them to operate their trucks more recklessly. Truckers might cause an accident if they:
Drive over the speed limit.
Tailgate other vehicles.
Do not slow down to take a turn.
Swerve between lanes.
Truck drivers may also use drugs like marijuana while operating their large vehicles. Marijuana often diminishes a driver's cognitive functions. The use of marijuana also makes it more difficult to multitask, which is an important skill when driving.
Get help on your side if you were hit by a trucker who took an illegal drug. A lawyer can start working on your claim right now. Call us at (469) 998-4069 and find out more about your legal situation.
Take These Steps After an Accident Caused by Illegal Drug Use
What should you do after you are struck by a truck driver who used an illegal drug? Generally, it's a good idea to contact the police after this kind of accident, especially if you are hurt. A police officer will come out to the scene of your accident and assess the situation.
A police officer might have the truck driver perform drug testing. Note that merely saying that truck drivers used illegal drugs is not enough to prove drug use. However, drug testing completed by police officers may help support your case.
You should also get contact information from anyone who saw the accident. Be sure you get pictures of your injuries and the damage to your vehicle. Finally, don't wait to reach out to a Mesquite accident caused by illegal drug use lawyer.
Your lawyer can provide you with prompt help after a collision. Your lawyer will start investigating your case and focusing on your unique needs. A lawyer may also handle all conversations with insurance agents so that you can focus on your recovery.
Get Compensation After an Accident Caused by Illegal Drug Use
You could receive damages for your losses if you were hurt in an accident caused by illegal drug use in Mesquite. However, you will only receive compensation if a lawyer shows that someone else caused the collision and the collision caused your accident. In this situation, you could get damages for your:
Current and future healthcare expenses.
Lost wages and diminished earning potential.
Costs to repair your vehicle.
Pain and suffering.
A lawyer may negotiate with insurance agents to help settle your claim out of court. You might choose to accept a settlement offer from the insurance company. However, make sure you let a lawyer review the deal before you sign anything. Sometimes, insurance companies try to get drivers in Mesquite to accept a subpar deal.
You also have the option of filing a lawsuit after a truck accident. You can seek compensation through the court system with the help of a lawyer.
Contact a Mesquite Accident Caused by Illegal Drug Use Lawyer Today
Focus on your legal needs after an accident caused by illegal drug use in Mesquite. Find out how to get compensation by reaching out to a member of our team now. Complete our online contact form to get started. You could also call (469) 998-4069. Find out more with an accident caused by illegal drug use lawyer in Mesquite.
We're prepared to offer you a free consultation. Discuss your legal situation with us immediately.
Frequently Asked Questions