Mesquite Garbage Truck Accident Lawyer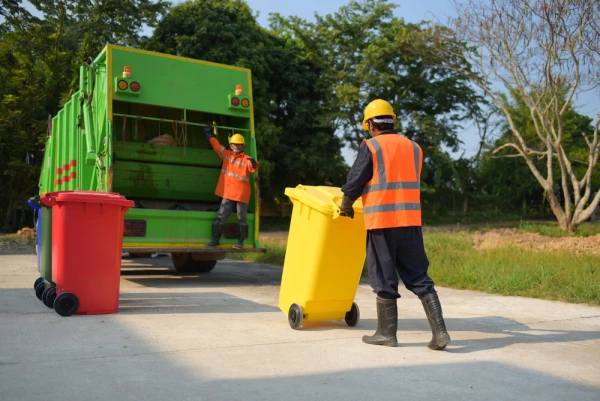 Were you struck by a garbage truck in Mesquite, TX? If so, you might get compensation for your losses. The individual responsible for the accident may provide you with damages to cover your medical expenses, vehicle repairs, and more.
A Mesquite garbage truck accident lawyer could help you build a claim after your collision by investigating the causes of your accident and helping you handle insurance agents. Start working to secure damages by calling us at (469) 998-4069.
Get the Facts About Garbage Truck Accidents
Most of us rely on garbage trucks to take away refuse from our home or business. However, these large trucks do not always operate safely. According to the Federal Motor Carrier Safety Administration (FMCSA), there are many garbage truck accidents every year. The FMCSA reported that in 2017, there were:
Over 2,000 towaway crashes involving garbage trucks
Over 1,000 injury crashes involving garbage trucks
Over 100 fatal crashes involving garbage trucks
You might wonder why there are so many garbage truck accidents around the country. In many cases, these accidents are a result of the design of garbage trucks. These vehicles are wide and have numerous blind spots. They are also very heavy, which makes it harder for them to stop suddenly.
Additionally, garbage trucks may stop and start suddenly as workers carry out their jobs. Sometimes, accidents occur when other drivers try to go around a garbage truck that has stopped. The vehicle could end up running into oncoming traffic in this situation.
Steps to Take After a Mesquite Garbage Truck Collision
Many drivers aren't sure what they should do in the aftermath of an accident involving a garbage truck. Follow these steps to get a jumpstart on your claim. Make sure that you:
Report the accident to the police.
Speak with any witnesses and get their contact information.
Talk to the driver who struck you for contact information.
Take pictures of your injuries and the scene of the collision.
Get medical treatment for your injuries.
You should also report the accident to your insurance company. However, you may want to reach out to a truck accident lawyer before speaking to insurance agents. Your lawyer can review the facts of your case and provide you with advice before you talk to insurance representatives.
It's especially important that you talk to a lawyer before you speak to the garbage truck driver's insurance company. This insurance company may blame you for the accident or try to get you to accept a subpar settlement. Call (469) 998-4069 and allow a lawyer to handle all communication with insurance agents.
The Parts of a Truck Accident Claim in Mesquite
Insurance companies are unlikely to provide you with compensation after a garbage truck accident automatically. Instead, your lawyer may have to build a truck accident claim for you. You will only get damages if a lawyer shows that:
Someone else caused your accident.
Your accident resulted in your injuries.
Proving someone else caused the accident frequently requires a lawyer to investigate your case. Your lawyer can dig into the facts surrounding your accident by speaking with witnesses. Your lawyer could review the police report and visit the scene of the collision. In some cases, a lawyer may even work with accident reconstruction specialists.
Your lawyer will use the results of the investigation as evidence when negotiating with insurance agents. This could allow your lawyer to bring you a settlement to resolve your case. Your lawyer might also advise you to file a lawsuit in court in some cases.
Compensation for Mesquite Garbage Truck Accidents
You might be eligible for multiple forms of compensation after an accident involving a garbage truck in Mesquite. Your lawyer could help you get damages to cover your:
Current and future healthcare expenses.
Lost wages and lost earning potential.
Pain and suffering.
Vehicle repairs.
Be sure to keep copies of all of your expenses after a garbage truck accident. Your lawyer will review all of your costs to ensure you receive appropriate compensation in Mesquite.
Speak to a Mesquite Garbage Truck Accident Lawyer Today
You are not on your own after an accident involving a garbage truck in Mesquite. Start working on a claim today with a garbage truck accident lawyer in Mesquite. A member of our team can focus on building your case today. Find out how by contacting us to get a free consultation.
Just call (469) 998-4069. We also have an online contact form you could complete.
Frequently Asked Questions