Mesquite Improper Backing Up Accident Lawyer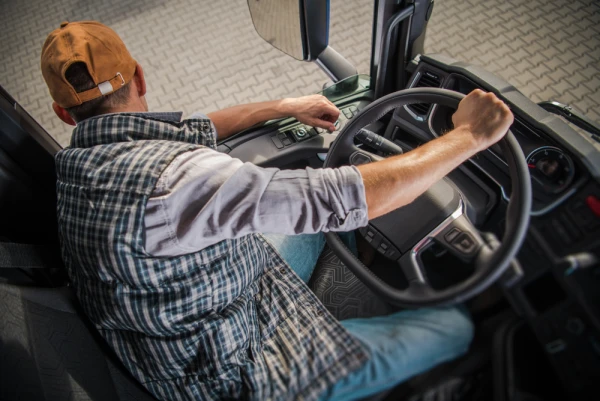 Accidents caused by improper backing up sometimes result in serious injuries in Mesquite, TX. Fortunately, you can take steps to get compensation for your medical expenses and other losses after these accidents. Start building a claim with a Mesquite improper backing up accident lawyer.
Reach out to a member of our team now by calling (469) 998-4069. We may focus on settling your claim with insurance agents. We could also help you file a lawsuit against the truck driver who struck you in Mesquite.
Information About Improper Backing Up Accidents
There are thousands of backing up accidents every year in the United States. The National Highway Traffic Safety Administration (NHTSA) provides information about these accidents. According to the NHTSA, these accidents are split into two categories:
Backover Accidents
Backover accidents occur if a vehicle strikes someone who is not in another vehicle. Backover accidents may involve a pedestrian or a bicyclist, for example, and take place on roads or in parking lots and other areas.
Other Backing Crashes
Backing up accidents that involve other vehicles are placed in their own category. There are more of these crashes on roadways than backover accidents. However, all improper backing up accidents are very dangerous.
Truck Drivers and Backing Up Accidents in Mesquite
Backing up accidents in Mesquite could involve any vehicle. However, many of these collisions involve large trucks like 18-wheelers or semi-trucks. Large vehicles often have more blind spots than cars. Sometimes truckers simply cannot see behind their rear bumper.
Truck drivers have a responsibility to check their blind spots before they back up. They must practice safe backing up procedures to reduce the risk of an accident, but drivers do not always take reasonable precautions. They may back up without looking if they are:
In a hurry to make their next delivery.
Operating a vehicle without proper training.
Distracted by electronic devices.
Driving while fatigued.
A lawyer can dig into your case to determine the causes of your accident. Note that you will only get compensation if a lawyer shows that someone else caused the collision. However, Texas is a comparative negligence state, which means that you may get damages even if you were partially at fault for the accident. Find out more by calling (469) 998-4069 to speak to a member of our team.
Types of Compensation for Improper Backing Up Accidents
You may receive damages to cover your losses after an improper backing up accident in Mesquite. A truck accident lawyer can step in to help you get compensation for medical expenses like your:
Emergency medical expenses.
Time spent in the hospital.
Medical tests and procedures.
Rehabilitation and physical therapy.
You could also secure damages for your time off at work and the damage to your vehicle. A backing up accident involving a large truck might even total your vehicle. In some cases, a lawyer could also help you get compensation for your pain and suffering.
Make sure that you keep all records related to your medical expenses and vehicle repairs. A Mesquite improper backing up accident lawyer may review your paperwork to ensure your losses are covered appropriately.
Build a Claim After a Backing Up Accident in Mesquite
Your lawyer will work to build a case for you if you are hit by a trucker who is backing up. A lawyer can take steps to gather evidence to show that the driver caused your accidents. Your lawyer will also attempt to show that the accident led directly to your injuries.
After gathering evidence, a lawyer may file a claim with insurance agents on your behalf. This claim could result in a settlement, providing you with compensation without a trip to court in Mesquite and helping you avoid high court fees.
However, you should know that settlements don't work for every accident. In some situations, a lawyer may suggest that you file a lawsuit. Go over the best ways to handle your claim by reaching out to a member of our team now.
Contact a Mesquite Improper Backing Up Accident Lawyer
Start working with an improper backing up accident lawyer in Mesquite if you were hurt in a collision. A lawyer can take charge of your claim right away. Focus on securing compensation for your losses by calling us at (469) 998-4069. You may also fill out our online contact form.
Begin getting answers to your legal questions with a free consultation. We're ready to provide you with information about your case today.
Frequently Asked Questions