Mesquite Fuel Truck Accident Lawyer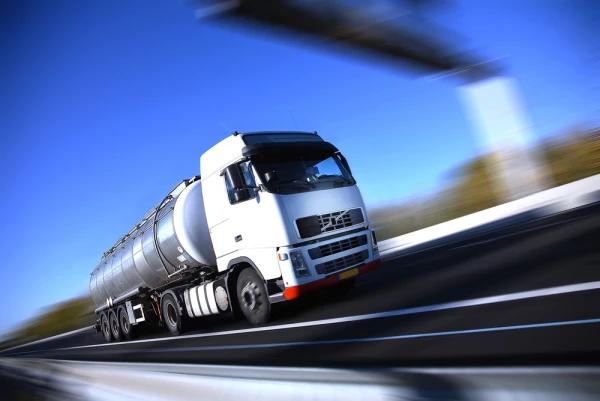 Fuel trucks haul tanks full of gasoline and other fuels throughout the state of Texas. Many of these trucks are making deliveries from refineries. Other trucks are bringing fuel directly to gas stations. While these vehicles serve an important role in the economy, they may also be involved in a major accident.
Fuel truck accidents in Mesquite, TX, can result in serious injuries. Fuel is combustible, which increases the odds of a fire after a collision. You might get compensation if you were hurt in a fuel truck collision. Just reach out to a Mesquite fuel truck accident lawyer by calling (469) 998-4069.
Learn More About Large Truck Accidents in the U.S.
There were more 450,000 accidents involving large trucks in the U.S. in the year 2017. These accidents were recorded by the Federal Motor Carrier Safety Administration (FMCSA). According to the FMCSA, these accidents led to:
Over 300,000 injury crashes.
Over 4,000 fatal crashes.
A percentage of these crashes involved fuel trucks. Fuel truck operation poses numerous challenges to drivers in Mesquite. Fuel trucks are very long, and they have numerous blind spots. They are also full of liquid in many cases.
Liquid loads might "slosh" around in the truck. The movement of the liquid could cause the truck to overbalance, potentially resulting in a rollover accident. Truckers must consider the state of their load, especially if they are taking a sharp turn in Mesquite.
Establish Fault for a Fuel Truck Accident in Mesquite
You might receive compensation if you were hurt in a fuel truck accident in Mesquite. However, you generally only get compensation for accidents caused by someone else. A truck accident lawyer will investigate your case to establish liability. In many cases, fuel truck accidents are caused by:
The Fuel Truck Driver
As mentioned, safely driving a fuel truck could be difficult. A driver may cause an accident if they operate a fuel truck too quickly or if they take a turn too fast. They could also cause an accident if they drive recklessly.
The Fuel Truck Company
Trucking companies cause a number of accidents in Texas every year. They could cause a collision if they hire drivers who are not prepared to operate a fuel truck or do not keep the trucks properly maintained.
The Fuel Truck Manufacturer
Some fuel trucks are manufactured with major defects. A lawyer could hold the truck manufacturer responsible if the flaws led to an accident. You can begin the investigation into your case today by calling (469) 998-4069.
Possible Compensation for a Mesquite Fuel Truck Accident
You may wonder what kind of compensation you could get after a fuel truck accident in Mesquite. You can receive damages to cover your medical expenses. A fuel truck accident could result in many different injuries, including:
Head and brain injuries.
Back, neck, and spine injuries.
Internal injuries and organ damage.
Burns and broken bones.
A lawyer could also help you get compensation to cover your lost wages at work. You may receive damages for vehicle repairs. Sometimes, you might even get non-economic damages. These damages are designed to cover your pain and suffering in Mesquite.
Make sure that you get medical care quickly after a fuel truck accident. This can help demonstrate that the collision caused your injuries. Connecting your injuries to the accident could allow your lawyer to bring you compensation for your losses.
Your Legal Options Following a Fuel Truck Collision
Many fuel truck accident claims in Mesquite end with a settlement. You may settle your case with an insurance agent representing the driver who struck you. A lawyer can handle all negotiations with insurance agents on your behalf.
Note that, in some cases, insurance companies will try to deny you compensation. In this situation, a lawyer may take your claim to court. Speak to a lawyer if you are interested in filing a lawsuit here in Mesquite. We're prepared to assess your unique situation. Focus on the best way to get compensation right now.
Talk to a Mesquite Fuel Truck Accident Lawyer for Help
Focus on building a claim after you are struck by a fuel truck in Mesquite. A member of our team can start reviewing your case right now. Just call us at (469) 998-4069. You may also complete our online contact form. Get to work with a fuel truck accident lawyer in Mesquite today.
We're prepared to review your situation with a free consultation. Go over all of your options now.
Frequently Asked Questions