Lancaster Fuel Truck Accident Lawyer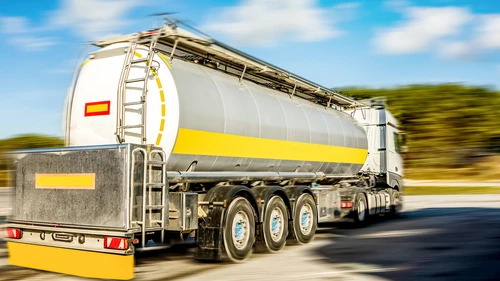 You can end up facing high losses if you were hit by a fuel truck in Lancaster, Texas. Fortunately, you have options to seek compensation after a collision. A Lancaster fuel truck accident lawyer can step in to help you right away. Allow us to help you:
Settle your claim with insurance agents OR
Take your claim to court by filing a lawsuit
We know what it takes to secure drivers in your situation compensation for their losses. Find out how to get personalized legal attention by calling us at (469) 998-4069.
Learn More About Fuel Truck Collisions
Fuel trucks are large vehicles that carry substances like oil or gasoline. Due to their liquid load, fuel trucks can become unbalanced more easily than some other vehicles. The fuel could "slosh" around inside the truck, causing it to tip over.
There are many other reasons for fuel truck accidents in Lancaster. According to the Transportation Research Board (TRB), these accidents are often caused by:
Human error
Highway defects
Tanker defects
Human error is often associated with the decisions of the fuel truck driver. For example, a driver could decide to drive over the speed limit. This would be an example of a human error that could lead directly to an accident in Lancaster.
Injuries Associated with Lancaster Fuel Truck Accidents
Fuel truck accidents often lead to serious injuries here in Lancaster. This is because fuel trucks are very large vehicles. When they strike a pedestrian, bicyclists, or passenger vehicle, it can lead to major damage. Common injuries caused by fuel truck accidents include:
Broken bones and sprains
Head and brain injuries
Damage to the neck, back, or spine
Internal injuries or organ damage
Additionally, fuel truck accidents can lead to additional injuries if the contents of the truck spill. The truth is, many forms of fuel are flammable. Some types of fuel are explosive. If they spill across the road they can catch fire or explode. This can lead to burns and other severe injuries.
We're here to assess your losses after your collision. Allow a fuel truck accident lawyer in Lancaster to consider all of your damages and medical expenses. We'll start working on your claim while you are recovering from your accident. Just call us at (469) 998-4069.
Focus on the Causes of a Fuel Truck Accident in Lancaster
As we mentioned, fuel truck accidents in Lancaster can lead to very high expenses. You can get compensation for these expenses in some cases. However, you can only receive damages if someone else was at-fault for the majority of your accident.
Texas uses comparative negligence laws for truck accident claims. This means that more than one person can be responsible for a collision. You can get some compensation as long as you are not at-fault for more than 49% of the collision. However, you receive less compensation if you are partially at-fault.
We're here to show that someone else caused your accident. We'll review the accounts of witnesses and your police report. Members of our team are even prepared to visit the scene of your collision directly. We also know how to work with accident reconstruction specialists.
Allow us to take these steps on your behalf. We'll work to show that someone else acted directly to cause your fuel truck accident in Lancaster.
Work to Construct a Claim After Lancaster Truck Accident
You do not have infinite time to file a truck accident claim after you are hit by a fuel truck. In fact, you must usually file a claim within two years to get compensation. In some cases, you may only have six months to file your claim. We're here to help you right away.
Working with a lawyer can allow you to settle your case with the insurance company. We're here to help you get a settlement for your:
Current and future medical care
Wages lost at work
Diminished earning potential
Pain, suffering, and mental anguish
Our team also knows how to help if you want to file a lawsuit after a fuel truck accident in Lancaster. Reach out to us today.
A Lancaster Fuel Truck Accident Lawyer Can Help You
Take immediate steps to secure compensation after a fuel truck accident in Lancaster. Reach out to us for assistance. Our fuel truck accident lawyers in Lancaster are prepared to handle all of your legal needs. We'll review the best ways to handle your claim with a free consultation.
You may reach us if you call (469) 998-4069 or complete our online contact form.
Frequently Asked Questions