Lancaster Semi-Truck Accident Lawyer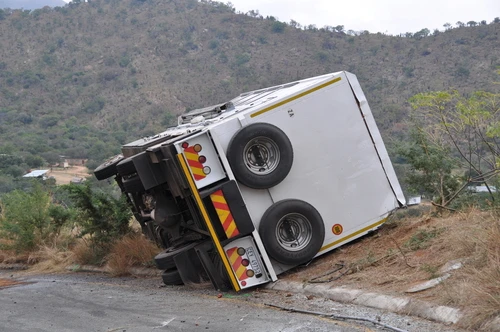 Facing high losses after a semi-truck accident in Lancaster, Texas? You can take steps to get compensation by contacting us. Allow our team to focus on bringing you damages for your medical expenses and other losses.
A Lancaster semi-truck accident lawyer can focus on all of your legal needs after a collision. We're ready to help you handle insurance agents and the court system. Begin working to secure damages for your losses by calling us at (469) 998-4069.
Get More Information About Semi-Truck Accidents
Semi-trucks are very large vehicles. Usually, they are operated by commercial drivers. Semi-trucks have a "cab" where the driver sits. The engine is located in the cab. These vehicles also haul trailers. They may haul between one and three trailers, in some situations. For this reason, they are sometimes called tractor-trailers. They are also called 18-wheelers and big rigs.
No matter what they are called, semi-trucks can cause major damage in an accident. Many semi-truck accidents result in property damage and injuries. However, thousands of these accidents are fatal every year, according to the Insurance Institute of Highway Safety (IIHS).
The IIHS tells us that the occupants of passenger vehicles are usually at a greater level of risk than the driver of a semi-truck. We're here to help if you lost a loved one in a semi-truck accident in Lancaster. Our team offers compassionate support in this situation. Just reach out to us today.
Possible Causes of a Lancaster Semi-Truck Collision
A lawyer can work to determine the cause of your semi-truck accident in Lancaster. Investigating liability for an accident is very important. You can only receive compensation if someone else caused your wreck. We know that many accidents are caused by:
The Semi-Truck Driver
Semi-truck drivers cause a lot of collisions on a yearly basis. They may cause accidents if they are fatigued, distracted, or driving under the influence. These drivers can break the rules of the road by speeding or running a red light. All of these actions can lead to a collision.
The Trucking Company
Trucking companies are responsible for some collisions in Lancaster. They may hold liability if the accident occurred while the truck driver was working. Additionally, they could be negligent if they did not perform proper maintenance on the semi-truck.
The Truck Manufacturer
Let's say that your semi-truck accident was caused by a defective part on the truck. In this situation, the company that made the truck – or the defective part – could be at-fault. We're here to help you seek compensation regardless of the causes of your accident. Call (469) 998-4069 to find out more with a Lancaster semi-truck accident lawyer.
Types of Compensation for Lancaster Semi-Truck Accidents
There are several types of compensation you could receive after a semi-truck accident in Lancaster. Most people are familiar with the economic damages of a truck accident. Economic damages help cover your losses associated with:
Healthcare expenses
Damage to your vehicle
Wages you lost at work
You can also work to get non-economic damages after your accident. Non-economic damages are not so clear-cut. They are used to cover things like your mental anguish and suffering. In some situations, a lawyer can even help you get exemplary damages. These damages are used to penalize the person who caused your accident.
Get to Work After a Semi-Truck Wreck in Lancaster
A Lancaster semi-truck accident lawyer can begin working on your claim immediately after an accident. Members of our team are ready to dig into the facts about what happened. Let us work to show that someone else caused your accident. We'll also focus on demonstrating that the accident caused your injuries.
Our team has experience settling claims involving semi-truck accidents. We are familiar with the strategies that work to handle insurance agents. Turn to us when it's time to negotiate a settlement here in Lancaster.
You can also rely on us if insurance agents refuse to treat you fairly. Let us review your options for filing a lawsuit here in Lancaster. This could allow you to take your claim to court. We'll work to bring you a verdict in your favor in this situation.
A Lancaster Semi-Truck Accident Lawyer Can Stand Up for You
Facing high expenses after a semi-truck collision in Lancaster? Reach out to a member of our team for help securing compensation. You don't have to wait if you contact a semi-truck accident lawyer in Lancaster for assistance. We're ready to help after you complete our online contact form. You can also call us at (469) 998-4069.
We'll discuss your options to get compensation with a free consultation.
Frequently Asked Questions