Lancaster Intersection Truck Accident Lawyer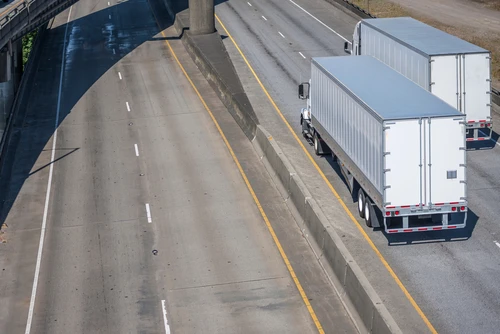 Accidents can occur anywhere on the road around Lancaster, Texas. A large number of accidents occur at intersections. Drivers who try to negotiate complicated intersections can end up causing major collisions. You could end up facing high expenses if you were hit in an intersection.
Fortunately, there are steps you can take to get compensation after a collision. Just reach out to a Lancaster accident in intersection lawyer for assistance. Call (469) 998-4069 to get legal help securing damages for your losses.
Factors That Cause Accidents in Intersections in Lancaster
It's useful to consider the reason that intersection accidents occur around the country. The National Highway Traffic Safety Administration (NHTSA) monitors the reasons for these collisions. Many of them are caused by errors on the part of drivers. The NHTSA breaks these errors down into two primary categories:
Recognition Errors
Recognition errors mean that drivers may make a mistake due to issues with their attention to detail. They can end up causing an accident due to:
Internal or external distractions
Inattention to the road
Failure to survey the situation
Decision Errors
Decisions errors occur if a driver makes a bad choice that leads to an accident. Drivers can end up causing an intersection accident if they:
Take a turn while their view is obstructed
Perform an illegal maneuver, like a U-turn
Improperly guess another driver's speed
Drive too fast themselves
Make a bad assumption about what other drivers will do
All of these actions can result in an accident in an intersection here in Lancaster. We're standing by to help you after any kind of collision.
Large Vehicles and Lancaster Accidents in Intersections
All vehicles are capable of causing an accident in an intersection in Lancaster. This includes passenger vehicles and commercial vehicles. In some cases, commercial vehicles – like large trucks – are more likely to cause a collision.
Large trucks are very heavy. This means it takes them longer to come to a complete stop, especially if they are driving quickly. They could end up rear-ending another vehicle stopped at an intersection if they cannot slow down in time.
Additionally, large trucks have to make wide turns. They could end up clipping another vehicle if they are not properly prepared to turn. Our accidents in intersection lawyers in Lancaster are standing by to help if you were hit by a truck. Just call (469) 998-4069 to start working on your claim.
Injuries Caused by Accidents in Intersections in Lancaster
Collisions in Lancaster can lead to a number of severe injuries. Many people associated whiplash with accidents in intersections. This is because many intersection accidents are rear-end collisions. During a rear-end collision your head can be jerked forward and then back again.
However, whiplash is not the only possible outcome of an accident in an intersection. You could also sustain:
Head or brain injuries
Internal injuries or organ damage
Broken bones or cuts
Burns and abrasions
You should seek medical care quickly if you were hurt in an accident. Allow a medical professional to assess your condition. Getting treatment fast can help show that the accident directly caused your injuries. This can allow you to get compensation for all of your healthcare expenses.
Build a Claim for a Lancaster Accident in an Intersection
A lawyer can work to construct a claim for you after you are hurt in an accident in Lancaster. Our team focuses on providing comprehensive legal support to drivers in your situation. Reach out to us so we can:
Handle communication with insurance agents
Deal with the driver who struck you while you recover
Investigate the causes of your accident
Work to negotiate a settlement for you
Consider filing a lawsuit on your behalf
Most often, accident in intersection claims are handled outside of the courtroom in Lancaster. This allows drivers to avoid court fees. Additionally, settling a claim generally takes less time than going through a lawsuit. However, there are times when insurance agents will not treat drivers in a fair manner. In this situation, we're ready to step in and take your claim to court.
Get Help from a Lancaster Accidents in Intersection Lawyer
Don't wait to get help if you were hit in an intersection. Reach out to our team for legal help in your corner. Our accidents in intersections lawyers in Lancaster are prepared to deal with all your legal hurdles. You can easily contact us if you call (469) 998-4069. You can also fill out our online contact form.
Find out what steps you should take after a collision with a free consultation.
Frequently Asked Questions