Lancaster Concrete Truck Accident Lawyer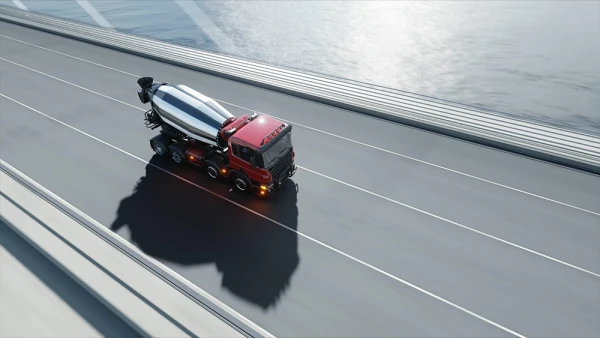 A Lancaster concrete truck accident lawyer can build a claim for you after an accident. A lawyer can step in to show that someone else was at-fault for your accident. Your lawyer can also work to show that all of your losses were caused by the collision.
Start working to build your legal claim right away by contacting us. We are standing by to offer you our experience and legal know-how. Just call (469) 998-4069. Allow us to focus on securing you compensation for all of your losses after a concrete truck collision in Lancaster.
Learn About Concrete Truck Accident Statistics
You are not alone if you were hurt in a concrete truck accident. There are many concrete mixer truck collisions around the country every year. Information about these accidents is recorded by the Federal Motor Carrier Safety Administration (FMCSA).
According to the FMCSA, there were over 1,400 total concrete truck accidents in 2017. Some of these accidents only resulted in vehicle damage. Others resulted in injuries and even fatalities. We're here to help if you were injured as a result of a concrete truck driver's actions.
You can even turn to us for compassionate care if you lost a loved one. Allow our wrongful death accident lawyers in Lancaster to take charge. We'll handle your legal needs while assisting you through this emotionally challenging time.
Take These Steps After a Lancaster Concrete Truck Accident
We're here to help you go over the steps you should take after a concrete truck accident in Lancaster. Taking these steps can help you feel prepared to get compensation for your losses. Make sure that you:
Stop at the Scene of the Accident
You should not leave the scene of a collision in Lancaster. If you do, you could end up facing hit and run charges. Instead, stop your vehicle and check to make sure the other driver is alright. Get contact information from the driver and eyewitnesses. You should also take pictures of:
Your injuries
The damage to your vehicle
The scene of the accident
Contact the Police
It's important that you notify the police after a concrete truck accident. Call them and report the accident. This can allow them to visit the scene of the accident. Allow police officers to make an official report about your accident.
Get Medical Attention
If you were hurt in an accident, you need to seek medical care. You can contact emergency services if you need an ambulance. You can also visit a hospital under your own power to seek treatment for:
Head or brain injuries
Back, neck, or spinal cord damage
Internal injuries
Burns, cuts, or abrasions
Contact a Lawyer
Finally, make sure that you get legal help on your side after a concrete truck accident. Members of our team are prepared to help you build a claim quickly. Allow us to investigate your accident. We're also ready to handle all communication with insurance agents for you. Start working with a concrete truck accident lawyer now. Just call (469) 998-4069.
Work to Get Compensation for a Concrete Truck Collision
A concrete truck accident can leave you with a lot of expenses. Concrete trucks are very large vehicles. They have the ability to crush smaller passenger vehicles. You can end up facing repair costs. You could also be forced to replace a totaled vehicle. In addition, you can end up dealing with:
Medical expenses
Wages lost at work
Diminished earning capacity
We're here to help you seek damages for all of these losses. Our team can even help you get compensation for your pain and suffering. Allow us to review all of your losses to focus on covering them. We'll speak with insurance agents after building your claim.
Many truck accident claims in Lancaster are resolved after negotiating with insurance agents. The insurance company can agree to settle your claim. Settlements provide compensation to drivers hit by concrete trucks and other vehicles.
However, insurance companies sometimes refuse to settle a claim. In this case, you can file a lawsuit in court against the driver who struck you. We're here to deal with all your legal challenges after a concrete truck accident in Lancaster.
Speak to a Lancaster Concrete Truck Accident Lawyer Today
Don't wait to get legal assistance after a truck accident in Lancaster. Focus on getting compensation for your losses with a concrete truck accident lawyer in Lancaster. We'll review your specific legal needs. Let us handle your case from the time of your accident until you get compensation. Learn more with a free consultation.
Just call us at (469) 998-4069. You can also complete our online contact form.
Frequently Asked Questions