Lancaster Fatigued Driver Truck Accident Lawyer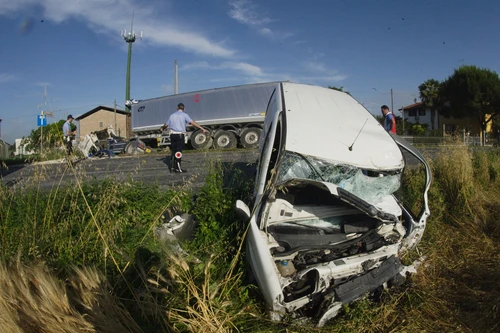 We are standing by to help if you were struck by a fatigued driver in Lancaster, Texas. Members of our team know what it takes to build a claim after a truck accident. We are prepared to help you seek compensation for all your losses, including your healthcare expenses.
You can find out more about your legal options by reaching out to a Lancaster fatigued driver accident lawyer. Contact us easily by calling (469) 998-4069. Let us investigate your accident, build a claim, and work to bring you full damages for your losses.
Risks Associated with Fatigued Driving in Lancaster
Driving while fatigued is hardly an unusual behavior around the country. In fact, it's reported that around 50% of drivers in the U.S. operate a vehicle while they are tired. Many drivers operate vehicles while so fatigued that they fall asleep behind the wheel.
Fatigued driving is also very dangerous, according to the National Safety Council (NSC). Drowsy drivers have problems with their:
Reaction times
Awareness of hazards
Ability to pay attention to the road
Fatigued drivers are actually up to three times more likely to get involved in a collision than well-rested drivers. The impact of fatigue on drivers is often compared to the effects of alcohol. Driving while fatigued is very similar to driving under the influence of alcohol.
Let Us Help if You Were Struck by a Fatigued Driver
You may suspect that you were hit by a fatigued driver after an accident in Lancaster. However, we know that there are not set tests to assess a driver's fatigue. We also understand that driving fatigued is not enough to directly cause an accident.
A fatigued driver must take direct steps to cause your collision in order to be at-fault for an accident. We'll review the facts of your case to show that another driver was responsible for the wreck. Fatigued drivers can:
Drive too quickly and rear-end other drivers
Drift across lanes of traffic
Fail to stop properly at red lights or stop signs
These are only examples of dangerous behaviors demonstrated by tired drivers. Allow a Lancaster fatigued driver accident lawyer to focus on your specific situation. We're prepared to assist with all of your needs, just call (469) 998-4069.
Commercial Drivers and the Effects of Fatigue in Lancaster
Fatigue is often a major concern for commercial drivers throughout Texas. These drivers are expected to stay on the road for a long time. They may even make trips that last multiple days to reach their destinations.
Some truckers become drowsy and even fall asleep behind the wheel. Other trucker drivers use chemical substances to try to stay awake. However, these stimulants can make drivers operate their vehicles more aggressively. This can also end up causing an accident.
We believe any truck accident in Lancaster should receive serious consideration. You can reach out to our Lancaster truck accident lawyers for help right now.
Your Losses for a Lancaster Fatigued Driver Accident
It's natural to want funds to cover your losses if you were hit by a fatigued driver. We're prepared to help you secure compensation for your:
Current and future medical expenses
Wages lost at work during your recovery
Lost earning potential if you are left with a disabling condition
Vehicle repairs
Pain and suffering
Make sure that you save any bills or invoices associated with your medical care or vehicle repairs. We can use this documentation when building your claim.
Build a Claim for a Fatigued Driver Accident in Lancaster
Many drivers file a claim with the insurance company after they are hit by a fatigued driver. This can give you the chance to settle your claim. In many cases, settlements represent the best way to get compensation after a truck accident.
We know the strategies that are effective for negotiating with insurance representatives. We also know that some insurance companies try to deny drivers like you compensation. For that reason, we can also help you take your claim to court. Discuss the steps for filing a lawsuit after a truck accident with us.
Get Help from a Lancaster Fatigued Driver Accident Lawyer
You have legal options if you were struck by a fatigued driver. Find out more by contacting a member of our team for assistance. We provide complete assistance for drivers in your assistance. It's also easy to contact us when you want help. Just call (469) 998-4069. You can also complete our online contact form, right now.
Start working with a fatigued driver accident lawyer in Lancaster today. Go over the facts of your case with a free consultation.
Frequently Asked Questions