Lancaster Moving Van Accident Lawyer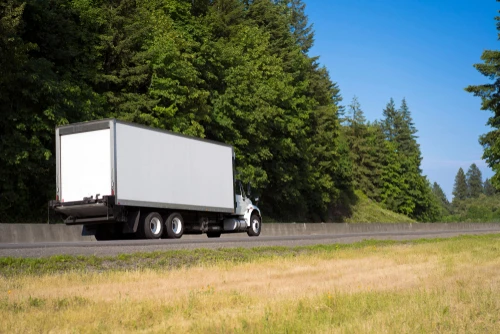 Texas had one of the largest influxes of new residents in the nation in 2017. Many people also moved from one location to another in the state. Any of these individuals could end up causing a moving van accident. This could result in major damage and injuries in Lancaster.
We're here to help if you were hit by a moving van. Call us at (469) 998-4069. Allow a Lancaster moving van accident lawyer to take charge of your legal situation. Focus on building a claim to get compensation for all of your financial losses.
Information About Moving in the State of Texas
As we mentioned, many people have moved to Texas in recent years. According to the U.S. Census Bureau, Texas was one of the top-three states people moved to in 2017. New residents and residents moving within the same state can all drive moving vans.
Some people carry out a do-it-yourself move. This means they can end up driving their own moving van. These vehicles do not handle the same way as a passenger vehicle. Many individuals have trouble driving a moving van because these vehicles are:
Very long
Taller than expected
Wide and heavy
Inexperienced drivers can end up causing a major accident in Lancaster. Does this mean that all movers should hire professionals to help them change houses? Unfortunately, professional moving companies also cause moving van accidents. We're here to help you in either situation.
The Causes of Moving Van Accidents in Lancaster
Sometimes, the causes of a moving van accident in Lancaster are obvious. The causes of your collision could be clear cut if a moving van driver:
Ran a red light and hit you
Swerved across lanes and pushed you off the road
Rear-ended you because they were not paying attention
However, the causes of these accidents are not always as easy to identify. In some cases, a moving van driver could even try to blame you for a collision. In this case, members of our team are ready to step in to help you build a case.
Allow us to investigate the specific causes of your wreck. We'll speak to witnesses and visit the scene of the accident. In some cases, we even work with accident reconstruction technicians. This can allow us to show that someone else was at fault. This allows you to secure compensation for your losses. Start getting legal protection now by calling (469) 998-4069.
Consider Your Losses After a Moving Van Collision
It's normal to want compensation if you were left with a lot of expenses after a moving van accident in Lancaster. That's why we're here to help you build a claim. We understand what it takes to deal with insurance agents after a moving van accident.
We are prepared to assess your losses following a wreck. Depending upon your situation, you could get compensation to cover your:
Medical bills
Costs to repair your vehicle
Time off at work
Diminished earning potential
Pain, suffering, and mental anguish
In Texas, you receive compensation based on your percentage of fault for an accident. This means that you receive more compensation if you are only 10% at-fault for an accident than you would if you were 20% at fault.
Our team is prepared to show that you were not responsible for a moving van accident in Lancaster. We're also ready to show that the accident caused your injuries. Just reach out to our truck accident lawyers in Lancaster for assistance.
Prepare Your Claim After a Lancaster Moving Van Accident
A truck accident claim allows you to seek compensation after a moving van collision. We're ready to help you file a claim with the insurance company after a collision. We'll negotiate on your behalf and work to settle your claim.
You can also contact us if you want to file a lawsuit. Lawsuits allow you to seek compensation through the court system. However, it can take longer to resolve a case if you take your claim to court. There are also court fees associated with a lawsuit. You can reach out to us to review the pros and cons of a lawsuit after a moving van wreck.
Work with a Lancaster Moving Van Accident Lawyer
Contact a Lancaster moving van accident lawyer to build a claim after a collision. Members of our team are standing by to address your legal needs. We're ready to discuss your unique needs with a free consultation. Allow us to handle your legal situation while you focus on your recovery.
You can fill out our online contact form. You can also call us at (469) 998-4069.
Frequently Asked Questions