Lancaster Personal Injury Lawyer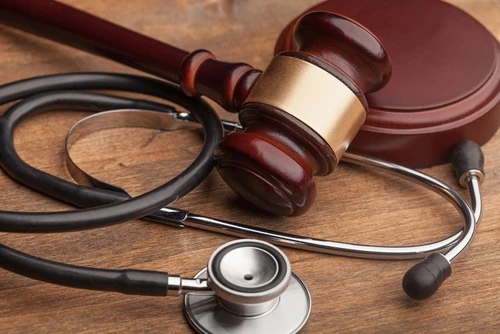 When a person is injured due to the fault or negligence of someone else, they are usually eligible to seek compensation from the person who harmed them. Sometimes, though, the at-fault party can deny responsibility and a lawsuit becomes necessary. Though the law is on the side of the injured person, personal injury claims can be difficult to manage during the recovery process. Certain legal steps must be taken, such as collecting and preserving evidence, filing paperwork on time, submitting the proper forms for discovery, and a host of other issues that most laypeople are unfamiliar with.
our firm is a law firm that can come to the aid of injured people. Our Lancaster personal injury lawyers have helped clients recover the money they deserve from incidents like car crashes, collisions with tractor-trailers, pedestrian accidents, insurance claims, and even wrecks involving rideshare companies like Uber and Lyft. Speak with our attorneys today to schedule a time for us to check out and evaluate your claim.
Getting the True Value of My Claim
Not all personal injury claims are equal, and some are worth more than others. Regardless, you want to make sure you catalog all of the various harms your experience as a result of your injury so that your Lancaster personal injury law firm can work toward an appropriate compensation package. The first step in this process is to understand the kinds of damages for which you can sue.
Economic Damages
Items that come with an objective monetary value are called economic damages because they are direct financial harms. For example, you can sue for economic damages like your medical care costs, lost wages due to missing work, lost earning capacity if your injury prevents you from working at your previous level of income, car repair bills, and similar issues.
Non-Economic Damages
Other forms of harm are more subjective and can vary significantly from person to person. These non-economic harms include things like your physical pain, mental anguish, loss of consortium or companionship with your spouse, and the like. It may be necessary for a skilled Lancaster personal injury attorney to work with expert witnesses who can attest to the correct value of these kinds of harm.
Exemplary Damages
A third, rare form of compensation also exists. Called exemplary damages, this extra money is awarded by the judge or jury as a punishment to the at-fault party for, particularly malicious or negligent behavior. For example, some cases of drunk driving accidents or texting while driving accidents may qualify for exemplary damages. The jury is legally limited to awarding the higher of the following two amounts as exemplary damages.
$200,000
Twice the value of your economic harms, plus up to $750,000 of the value of your non-economic harms
Fault and the Value of My Claim
Another important factor in getting the true value of your claim and maximizing your recovery is to consider the effect of fault. The law in Texas prescribes a system called proportionate responsibility when handling claims that contain more than one at-fault party. This system is used, for example, when both you and the opposing party share blame for the event that led to your injury.
In this situation, you are both awarded a percentage of fault. Let's say that your total damages come to $100,000 and the court says that you are 10% responsible for your injury. In that case, you also are considered to be responsible for paying $10,000 of your own damages. Your total compensation gained from the opposing party, then, is also reduced by 10%, and you walk away with an award of $90,000. Though this is much better than the contributory negligence standard in other states, which does not allow a person to recover any compensation if they are even one percent to blame for their injury, it still means that your Lancaster personal injury lawyers must work to reduce your percentage of fault as much as possible in order to increase your eventual payout.
You Deserve a FREE Consultation
our firm is dedicated to providing injured people an avenue to the compensation they deserve. That is why we do not collect a fee unless we win your compensation, and it's also why we provide all our clients with a 100% FREE initial consultation to discuss the merits and potential value of each claim.
Get in touch with skilled Lancaster personal injury lawyers today by calling our office at
469-998-4069 or enter your information into the form on our contact page. We're waiting to help you!
Frequently Asked Questions