What Percentage Do Truck Accident Lawyers Take?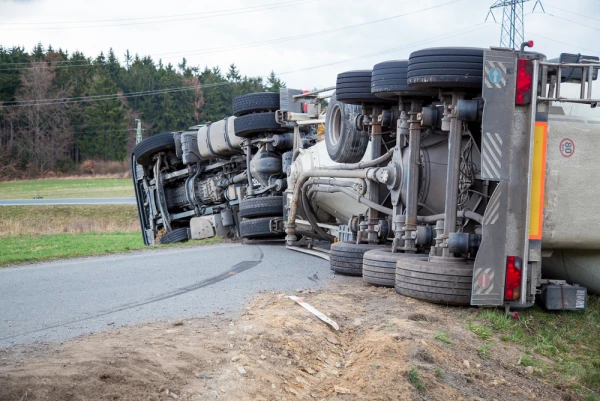 You may be able to get compensation for the losses you sustained in a car accident in Dallas. However, if you work with a lawyer, they will be awarded a percentage of your compensation. What percentage of the compensation for a car accident case do accident lawyers take in Texas?
The amount of money you are required to pay to a lawyer after resolving your car accident case in Dallas may vary. However, many lawyers charge a standard percentage of around 33% for their services.
Standard Percentage Payments for Contingency Lawyers
Many car accident lawyers in Dallas handle claims for their clients on a contingency basis. This means that the lawyers only receive payment for attorney's fees if they earn their clients compensation through a settlement or courtroom verdict.
Generally, these lawyers expect their clients to pay around 33.3%. However, there is not a standardized fee for accident lawyers in the state. You could end up paying higher fees, in some situations. Generally, an attorney increases the percentage you pay if your claim goes to court, for example.
Depending upon the level of competition in your area – and the experience of the law firm you selected for your claim – the percentage payment for your lawyer could be lower. However, this rate would be subject to negotiation.
Once you and your lawyer agree on a contingency rate, the lawyer will provide you with a contract. After you sign your contract, you are legally agreeing to pay the lawyer the agreed-upon amount should they successfully resolve your case.
Learn More About Flat-Rate or Hourly Rates for Lawyers
You should be aware that not all car accident lawyers in Dallas work on a contingency basis. Some lawyers charge a flat-rate for their services. In these cases, you would agree to pay the legal firm money up-front for them to handle your case and would not have to give them a percentage of your compensation.
Other law firms charge hourly rates for the legal services they provide. This means that you could end up paying a small amount if your case is simple. However, a more complicated case – or a case that must go to court – could end up greatly increasing your bill with your lawyer.
You should discuss the amount of payment that would be expected if you work with a flat or hourly rate lawyer in the Dallas area. Discussing your payment situation before the lawyer begins working on your claim may help you avoid unpleasant surprises later.
Consider the Costs of Expenses for Lawyers in Dallas
It's important that you understand that not all pay for a lawyer in Dallas will be covered by the percentage they take from your compensation. Some costs are considered legal expenses and you must pay for them in addition to the contingency fee charged by your lawyer.
There are many administrative costs associated with building a legal claim, including the costs for copying paperwork and mailing legal documents. You may also be expected to cover the costs for:
Working with expert witnesses
Handling accident reconstruction
Paying survey teams
Fees to access medical records or your police report
Additionally, you could be responsible for handling all court costs if your case cannot be settled with the insurance representatives for the other driver. Discuss the fees you are expected to take care of with your lawyer before you sign any paperwork to ensure you understand the costs associated with your claim.
Benefits of Working with a Dallas Car Accident Lawyer
Thus far, we've discussed the costs of working with a car accident lawyer in Dallas. Many drivers consider handling their own claims in order to avoid the fees and expenses associated with working with a lawyer.
However, a lawyer may be able to help you handle all aspects of your case here in Texas. Your lawyer may be able to investigate what happened in order to demonstrate that another driver caused your accident and your injuries. A lawyer could help settle your case outside of court and even stand up for you in court.
Get in Touch with an Accident Lawyer in Dallas
Your truck accident lawyer in Dallas may charge a percentage of your award. They may take between 33-40% of your compensation in many cases. You can discuss the rates for your claim right now by contacting a Dallas car accident lawyer. Get answers about the cost for an attorney to take on your case by calling (469) 998-4069 or completing our online contact form.
We're ready to discuss your situation right now with a free consultation.
Frequently Asked Questions