Should I Admit Fault For Car Accident In Dallas?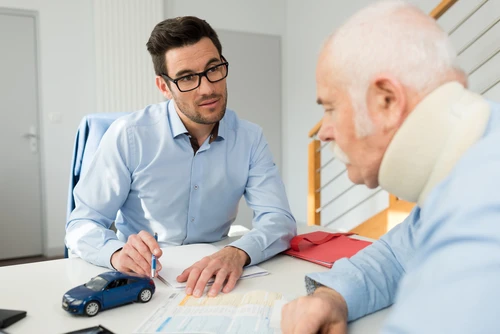 "Fault" is a legal determination about the person responsible for a car accident. As such, it is never wise to admit fault at the scene of an accident or in conversation with insurance agents. In fact, an admission of fault may be used as a way to nullify an injured person's right to compensation. If you are in a car accident of any sort in Dallas, never admit to being at fault for the crash.
Dallas Car Accident Lawyers is a law firm that helps injured people get the compensation they deserve. Before admitting to any fault, and even before discussing the crash with the insurance company of the opposing driver, it is best to consult with our skilled and experienced Dallas attorneys.
Why Fault Matters in My Car Accident Claim
An admission of fault matters because fault determines who is responsible for paying compensation for the damages in a car accident. If you are found to be totally at fault, the result is that you or your insurance company will have to pay for issues like your medical care, your property damage, and similar ills that befall both you and the other drivers involved in the crash. Even if you are not 100% responsible for the accident, an admission of fault can have serious effects on your compensation package due to Texas' system of proportionate responsibility.
Some Fault Does Not Bar My Recovery
On the positive side, Texas is a state that recognizes modified comparative negligence. This means that you are allowed to pursue compensation from the other driver or responsible party in your accident as long as you are no more than 50% at fault for the wreck. This is different than the system in some other states, which do not allow a person to seek recovery if they have even 1% of the fault.
Any Amount of Fault Reduces My Recovery
On the other hand, any percentage of fault attributed to you will reduce your total compensation by an equal percentage. For example, if you are 10% responsible for the accident, your compensation package will be reduced by 10% as well. In other words, an admission of fault or guilt on your part may not mean that you are barred from recovery, but it may result in you losing a portion of your claim's value.
The Value of My Claim
The best way to understand the value of your claim is that it is the total of all the damages you suffer in your car accident. These damages are usually confined to two categories, which are listed below.
Economic Damages
This first category of harm includes all of the monetary sufferings you experience from your accident. Examples can include the cost of replacing or repairing your vehicle, your medical bills, wages lost as a result of having to miss work, and even future earnings lost because of complications related to your injury. For many of these, and for medical expenses especially, you are limited to recovering the exact amount of money that you paid or were charged for the services by Texas Civil Practice and Remedies Code §41.0105.
Non-Economic Damages
The other side of the calculation of your claim's value consists of your non-economic damages. These are the more subjective ills that befall you as a result of your accident, and they do not have clear monetary values attached to them. Unlike economic harms, they do not come with bills or receipts. Also unlike economic damages, there is no limit to the amount you may recover for these damages. Examples of non-economic harms include issues like your pain, mental suffering, loss of enjoyment in life, the emotional toll of becoming disfigured, and other ways that your injury may affect your daily life. With help from expert witnesses brought into the case by knowledgeable Dallas car accident attorneys, you can put a reasonable and realistic value on these damages.
Additional Damages That May Apply to Me
Another reason never to admit fault for an accident is because you do not know what the other driver was doing at the time of the crash. For example, they may have been driving drunk. They may have been texting while driving. Both of those situations can be seen as especially egregious and may be cause for assigning that driver all or the majority of fault. Additionally, the jury may find these actions so reprehensible that they decide to award you extra compensation known as exemplary damages. This compensation is limited to the higher of the following two amounts.
$200,000
Twice your economic damages, plus up to $700,000 of your non-economic damages
I Can Get a FREE Consultation With Qualified Attorneys Today
Do not admit fault and potentially miss out on the full value of your claim! Instead, get in touch with the attorneys at our firm, a Dallas car accident law firm, for a FREE initial consultation. Call us at (469) 998-4069 to start building a strong case, or fill out the form on our contact page and we will respond as soon as possible.
Frequently Asked Questions