What If the Other Driver Is Uninsured in Dallas?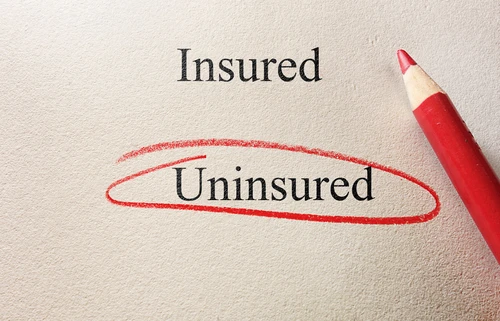 According to data from the Insurance Research Council, as reported by the Insurance Journal, more than 14% of drivers in Texas are uninsured. This is despite the fact that Texas law requires drivers to have liability insurance in order to drive legally on Texas roadways. In other words, there is more than a one in 10 chance that the driver with whom you wreck has no insurance from which you can recover compensation for your injuries.
The situation may look dire, but there is hope. Dallas Car Accident Lawyers may be able to help you pursue compensation from your own insurance company through Uninsured/Underinsured Motorist Coverage (UM/UIM). Our attorneys have worked on many different personal injury claims and have experience understanding the often complex language of insurance policies. After speaking with us, we can advise you on how to proceed to get value for your injuries.
Insurance Requirements
Not only are drivers legally obligated to carry liability insurance, but there are strict regulations regarding the kinds of coverage that must be offered by insurance companies. UM/UIM coverage must be offered to you in your policy, per Texas Insurance Code §1952.101. The law serves as a minimal form of protection in case the drivers that crash into your vehicle are uninsured or have below the necessary amount of insurance coverage to match all of your post-accident damages.
Rejecting Coverage
Still, it is not guaranteed that your policy contains appropriate UM/UIM coverage. Under the law, it is possible for you to reject such coverage to lower your insurance premiums. However, such a rejection must be made in writing. If you did not reject UM/UIM coverage in writing, you should be able to recover at least a minimal amount from your own insurance company. Our attorneys can comb through your policy and determine the value of your UM/UIM coverage in order to ensure that you are given the compensation you deserve.
Recovering Directly From the Driver
There is a small possibility that you may be able to recover compensation directly from the opposing driver even if they do not have liability insurance. Instead of recovering from their insurance carrier, as is the case in most claims, you would sue against the driver's own wealth. While there may be some situations in which this is possible, usually drivers lack proper insurance because they cannot afford it. Thus, it is unlikely that a driver who cannot afford liability insurance would be able to pay your compensation out-of-pocket.
The Value of My Claim
The reason that most car accident claims are covered by insurance policies rather than out-of-pocket is that the true value of your damages can be immense. When most people think about car accident damages, they think strictly in terms of immediate economic harms like repair costs, replacement costs, and medical bills. While these are all valid harms, there is much more to the value of your claim.
Other Economic Harms
You may suffer more financial woes due to your car crash than you realize. For example, you can recover compensation for items like lost wages and reduced earning capacity for the future. In some cases, you may need to seek help from an attorney who can bring in an expert witness to evaluate these potential damages.
Non-Economic Harms
On the other hand, not all of your damages are financial in nature. Some are more subjective but just as devastating. For example, it is possible to recover compensation for your physical pain, mental anguish, psychological turmoil due to disfigurement, loss of consortium with your spouse, and more.
Getting in Touch With Skilled Attorneys
One of the most important steps you can take in any personal injury claim is to contact an experienced and compassionate attorney who can help you get the compensation you and your family deserve. Dallas Car Accident Lawyers has worked with clients just like you, who have suffered extreme injuries like paralysis, lost limbs, Traumatic Brain Injuries (TBIs), spinal cord trauma, and more. In addition to accidents with uninsured or underinsured drivers, we have also worked on crashes with some of the following fact patterns.
Motorcycle crashes
Pedestrian accidents
Truck accidents
Drunk driving wrecks
To help you in your search for the best lawyer to represent your interests, we offer a FREE consultation with no strings attached. We also do not collect any fee unless and until we win you the compensation you and your family need. The sooner you get in touch with our attorneys, the sooner we can work toward significant compensation.
Call us today at (214) 305-8277 or fill out the form on our contact page to schedule your appointment.
Frequently Asked Questions