What Do I Do if I Get Hit by an Uninsured Driver?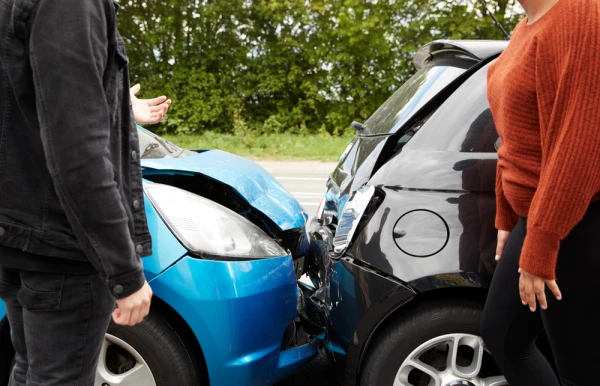 About one in eight drivers is uninsured, according to the Insurance Research Council. If one of these uninsured drivers hits you, you need to know your options. Below, we'll cover what you should do.
After an uninsured car accident, everything feels uncertain. To get tailored help and advice, contact a lawyer. We can connect you with the best uninsured car accident lawyer for your needs.
To get a FREE consultation, call (469) 998-4069 or contact us online. You won't pay a fee unless we win you money. Call today to learn more for FREE.
Determine Who's to Blame
Before you can take legal action, you need to know who is at fault. In most states, the at-fault driver is responsible for accident costs.
If you're reading this, it probably means the uninsured driver caused your accident. How you handle this will depend on where you live.
No-Fault Versus Fault States
There are fault states and no-fault states. Most U.S. states are fault states, but 12 follow a no-fault system.
In a fault state like Texas, the driver who caused the accident is responsible for the damages. If another driver hits you, their insurance company normally pays your costs. (However, that's not an option if the driver has no insurance. More on that below.)
In a no-fault state, everyone handles their damages. If another driver hits you in a no-fault state, your insurer will pay for your losses. The at-fault driver's insurer would pay for their damages. If you live in a no-fault state, an uninsured driver isn't as big of a deal.
Call the Police
After the accident, call the police. Tell them that the other driver hit you and is uninsured. The police will create an accident report on what happened.
Even when you file a claim with your own insurer, the insurance company might doubt you. Calling the police will create a record of the accident. The report helps show the other driver caused the accident.
Get Evidence at the Scene
Once you've notified the police, talk to the other driver. Exchange the following information with them:
Full names
Phone numbers
Addresses
Insurance information (if applicable)
Driver's license number
Some drivers will have some insurance coverage, but not enough. If they have any coverage at all, get the policy information.
Also, document the scene as much as possible:
Take pictures of the accident, your injuries, and your vehicle damage.
Talk to any eyewitnesses and get their contact information.
Note where the accident happened.
You might also snap a photo of the uninsured driver and their vehicle. Uninsured drivers are more likely to hit-and-run if they are hiding something. Picture evidence can help you identify them.
Keep in mind that merely gathering information isn't enough. Always call the police right after the accident. The other driver might give you false information if they are worried about getting caught. Police officers can confirm or deny whatever the driver provides.
Keep Track of Your Damages
After the accident, get medical treatment as soon as possible. Get your vehicle evaluated for damage. Keep track of all costs and losses you have from the crash.
More evidence against the driver is always better. Insurance companies are often skeptical about uninsured motorist claims. You will need to provide proof of the accident and your damages.
File a Claim with Your Insurance
If the other driver has no insurance, you can't file a liability claim. You'll have to turn to your own insurance company. You might have a few different options.
Uninsured Motorist Coverage
Uninsured motorist (UM) coverage pays for expenses if the at-fault driver has no insurance. There are two types of UM coverage:
Uninsured motorist bodily injury coverage (UMBI): Helps cover your medical costs. In some states, it covers medical expenses for passengers of a family member driver.
Uninsured motorist property damage coverage (UMPD): Helps cover your vehicle repairs.
Some states will also offer underinsured motorist (UIM) coverage. UIM coverage helps if:
The at-fault driver has less than the minimum required insurance coverage.
The driver's liability limits are less than or equal to your UM coverage limits.
Some states only require UM coverage or UIM coverage. Other states require both. In Texas, insurance companies must offer you UM/UIM coverage. If you don't want it, you have to tell the insurer in writing.
If you have UM or UIM coverage, you can file a claim with your insurance. Do this as soon as possible. Most insurance companies require you to file within 30 days of the accident.
Collision Coverage
Your insurer might also offer collision coverage. This insurance helps pay to repair or replace your car. Collision coverage is available no matter who caused the accident.
Personal Injury Protection Coverage
Personal injury protection (PIP) coverage pays for you and your passengers' medical costs. PIP can also help cover lost wages and other non-medical expenses.
All Texas insurance policies include PIP, according to the Texas Department of Insurance (TDI). You must tell the insurer in writing if you don't want PIP coverage.
Medical Payments Coverage
This coverage helps pay medical costs for you and your passengers. It also applies if an uninsured driver hits you while you were walking or biking.
To access the above coverage, your insurer must accept your claim. Unfortunately, the process is not always easy. That's why it's vital to report the accident and keep track of your damages.
You can also protect yourself by contacting an uninsured car accident lawyer. A lawyer can help you gather evidence and build a strong claim. They can also handle the insurer if they question your claim.
Consider Taking the Driver to Court
Uninsured motorist insurance only covers a certain amount of your damages. If your claim doesn't provide enough, you can take the uninsured driver to court.
Talk to your lawyer about going to small claims court. An uninsured driver probably won't have many available assets. Many drivers forgo purchasing insurance because they can't afford it. Make sure suing is worth the time and money it will require.
Talk to an Uninsured Car Accident Lawyer for Free Today
If an uninsured driver hits you, we can help. Our uninsured car accident lawyers know how to build a strong case. We also do not charge a fee unless we win you money.
To get a FREE, no-risk consultation, call us at (469) 998-4069, or contact us online today.
Frequently Asked Questions