Lancaster Improper Passing Truck Accident Lawyer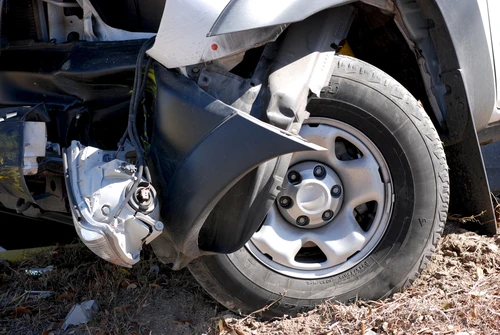 Drivers have to obey the rules when passing other vehicles in Lancaster, Texas. This means drivers have to wait until they are legally allowed to pass. They also have to leave enough space around other vehicles when passing.
Unfortunately, some drivers disregard these regulations. They pass aggressively and can end up causing accidents. Our Lancaster improper passing accident lawyers are here to step in to help you get compensation if you were hurt in a collision. Let us start working on your claim right now, just call us at (469) 998-4069.
Find Out More About Improper Passing in the U.S.
Improper passing is considered a kind of aggressive driving, according to the Governor's Highway Safety Administration (GHSA). Improper passing can occur if drivers try to pass other vehicles:
Around a turn
On a solid middle line
While there is traffic coming from the other direction
Note that these are only examples of times when it is dangerous or improper to pass. It's also dangerous to pass other vehicles in an intersection, for example. Drivers should only pass on stretches of road where it is clearly allowed.
We are here to help if you were struck by an aggressive driver who was trying to pass you. Contact us right now to consider all of your legal options.
Steps to Take After a Lancaster Improper Passing Accident
It's important that you handle an improper passing accident in Lancaster the right way. There are a number of steps you should take after a collision. Before you leave the scene of your accident, make sure that you:
Get contact information from the driver who hit you and any witnesses
Take pictures of the damage to your vehicle and your injuries
Contact the police and inform them of the accident
You should also seek medical care if you were hurt in a collision caused by improper passing. Getting medical care quickly helps to show that the accident directly caused your injuries. This is important when it comes to securing compensation for your losses.
Finally, it's a good idea to reach out to a lawyer for help after an accident in Lancaster. A lawyer can provide you with in-depth and personalized suggestions after your accident. Your lawyer can also step in to protect your rights after a wreck. Find out more by contacting an improper passing accident lawyer in Lancaster now. Just call (469) 998-4069 to get started.
Truck Accidents Caused by Improper Passing in Lancaster
Improper passing accidents can get caused by any kind of vehicle in Lancaster. Sometimes, large commercial trucks cause improper passing accidents. These vehicles take a long time to pass other vehicles because they are so long. This makes passing more difficult.
Large trucks also take longer to stop. This means they could end up rear-ending another vehicle if they try to change lanes to pass and there is another vehicle in that lane. We understand all of the challenges associated with truck accident claims in Lancaster.
Make sure you reach out to us quickly if you were struck by a large vehicle. You only have a limited amount of time to file a claim after a collision. The statute of limitations in Texas runs out after two years for most accidents. Let us get to work for you today.
Seek Compensation After an Improper Passing Accident
We're here to take charge of your legal case after an improper passing accident. We can work to bring you compensation if you want to:
Settle with the insurance company
Take the driver who hit you to court
The majority of truck accident claims in Lancaster end in a settlement. However, there are times when insurance companies refuse to offer a fair settlement. In this situation, a lawyer can advise you to file a lawsuit. Either a settlement or a lawsuit can help you get damages for your:
Medical expenses
Vehicle repairs
Pain and suffering
Lost wages
Diminished earning potential
We'll help you consider the best ways to handle your unique claim in Lancaster. Allow us to help with all the legal challenges you face after a collision.
Speak to a Lancaster Improper Passing Accident Lawyer
You have legal options to secure damages after you are hit by a driver who was passing improperly. Begin working on your claim now with a member of our team. We'll go over your needs with a free consultation. Get the legal help you want from an improper passing accident lawyer in Lancaster.
Find out how we could help by calling (469) 998-4069. You can also complete our online contact form.
Frequently Asked Questions