Lancaster Speeding Accident Lawyer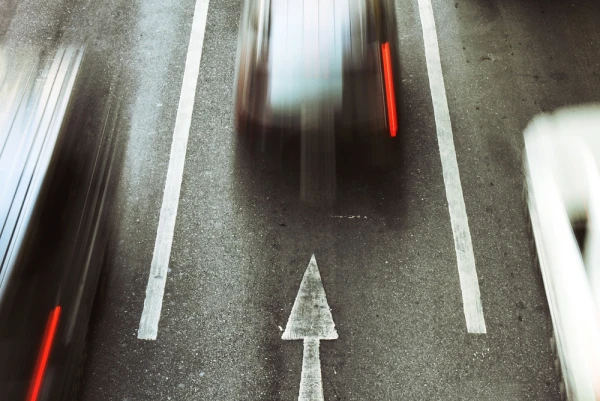 Take charge if you were struck by a speeding driver in Lancaster, Texas. Work to get compensation for all of your losses after a collision by reaching out to us. A Lancaster speeding accident lawyer is prepared to step in to assist with your claim.
We know how to deal with insurance agents here in Lancaster. We'll work to review all of your losses to make sure they are properly covered. Just call us at (469) 998-4069. We'll focus on bringing you compensation and showing that someone else caused your accident.
Learn About the Dangers of Speeding in Lancaster
Speeding is a dangerous action often taken by reckless drivers. Many accidents are caused by speeding every year. The National Safety Council (NSC) defines speed-related crashes. These crashes occur if any of the following were contributing factors to the accident:
Racing
Driving too fast for conditions
Exceeding the posted speed limit
Additionally, speed is considered a factor in an accident if a driver is convicted of a speeding offense. You can reach out to a speeding accident lawyer if you were hurt in an accident caused by driving fast. So, what is speeding considered dangerous? Speeding is hazardous because it:
Means drivers will need more time to stop
Reduces reaction time for drivers
Can result in a driver losing control of their vehicle
Reach out to us right now if you were struck by a driver who was driving too fast. We're here to help you immediately.
Outcomes of a Speeding Accident in Lancaster
Speeding accidents often have very serious results here in Lancaster. A collision caused by a driver who was going too fast may lead to major injuries, such as:
Broken bones or fractures
Damage to internal organs
Cuts, abrasions, or burns
Head, brain, or back injuries
These accidents often result in more serious injuries if they involve large commercial vehicles. Large trucks can decimate smaller passenger vehicles, especially if they are speeding. You can end up hurt and with a totaled vehicle.
There are often less obvious outcomes associated with speeding collisions in Lancaster. For example, you could face mental anguish and pain after your collision. We know that you could be unable to return to work while you are recovering from your injuries.
Our truck accident lawyers in Lancaster are ready to step in and help with all of your losses. Call us at (469) 998-4069 so we can get to work on your claim. We'll focus on gathering evidence about the losses you sustained in order to secure compensation for you.
Focus on Compensation for a Speeding Accident
As we've discussed, a speeding accident in Lancaster could result in serious losses. Fortunately, you have legal options when it comes time to seek compensation for your losses. We are ready to step in to build your claim after a collision. This can allow us to bring you damages for your medical expenses, including:
Emergency treatment
Hospitalization
Surgeries and other procedures
Medications
Rehabilitation
Physical therapy
You can also get damages for your lost wages and vehicle repairs. We'll even work to bring you non-economic damages for your pain and suffering. We understand the best steps to take to help you secure compensation for all of your losses.
Start Working on a Speeding Accident Claim in Lancaster
You don't automatically get damages after a speeding accident in Lancaster. Instead, you must seek damages through legal channels. Your first option will be filing a claim with the insurance company This can allow a lawyer to bring you a settlement.
Your lawyer can work to settle your claim after you receive all necessary medical treatment. Make sure that you do not agree to a settlement before you recover from your injuries. If you settle too quickly, you can end up denied full compensation for your losses.
You can also allow a speeding accident lawyer to review all settlement offers made by insurance agents. We know what a fair settlement looks like for drivers in your situation. We're also prepared to take your claim to court if the insurance company won't treat you fairly.
Contact a Lancaster Speeding Accident Lawyer Today
Find out how to get help after a speeding accident by contacting us. It's easy to reach out to a speeding accident lawyer in Lancaster when you want assistance. Just call (469) 998-4069. You can also complete our online contact form right now. We'll get to work on your claim quickly.
Focus on your options to secure compensation right now with a free consultation.
Frequently Asked Questions