Rowlett Speeding Accident Lawyer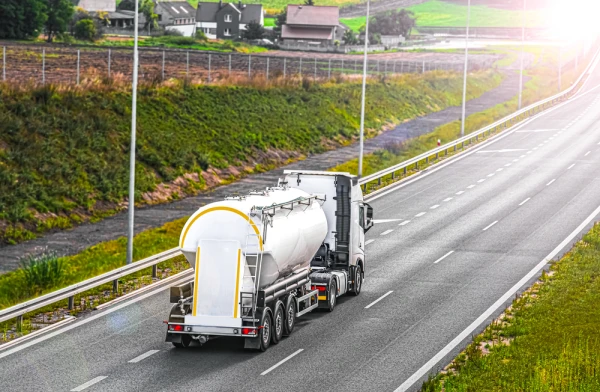 A Rowlett speeding accident lawyer can step in to help if you were hurt in a truck accident. Members of our team know that speeding is a dangerous behavior here in Rowlett, Texas. Speeding makes it more difficult for drivers to control their vehicles. It is an example of aggressive or reckless driving.
You can take steps to get compensation if you were struck by a speeding driver. We're standing by to handle a claim for you. Call us at (469) 998-4069. Allow us to handle your legal needs while you recover from your injuries.
Learn About the Hazards of Speeding in Rowlett
Drivers who speed have a harder time controlling their vehicles. Speeding reduces a driver's reaction time. It also takes longer for a driver to stop if they are speeding in Rowlett. This can be especially dangerous when a driver is operating a large truck.
Commercial vehicles are already very heavy. This makes them harder to handle and it makes it harder for them to slow down. Truck drivers who speed can easily end up losing control of the truck. This can result in an accident.
Speeding also makes it more difficult to handle a vehicle in poor weather, according to the National Safety Council (NSC). The NSC reported that speeding played a role in fatal crashes in all kinds of weather. In 2018, speeding was tied to:
37% of fatal accidents when the road was snowy or slushy
41% of fatal accidents when the road was icy
45% of fatal accidents on dirt or gravel roads
We understand the dangers associated with speeding here in Rowlett. Contact us right now to get help on your side.
Get Help Following a Speeding Accident in Rowlett
You can seek assistance if you were hurt in a speeding accident in Rowlett. Members of our team are standing by to help you right now. We'll go over your legal needs. You can also seek help by:
Reporting your accident to the police
Getting medical treatment for your injuries
Contacting your insurance company
It's often a good idea to work with a Rowlett speeding accident lawyer before you contact insurance agents. A lawyer can provide you with guidance on how to handle insurance agents, as what you say to them can negatively impact your claim. We can even deal with all communication on your behalf.
It's generally advised that you do not provide a recorded statement to insurance agents after a collision. This is especially true for the insurance company representing the other driver. Find out more about how to handle insurance representatives by calling us at (469) 998-4069.
Your Losses and a Rowlett Speeding Accident
Accidents caused by speeding can result in serious losses here in Rowlett. This is especially true if you were struck by a large truck. You can sustain a number of serious injuries after a collision. Make sure that you get medical care if you are dealing with:
Broken bones or fractures
Head or brain injuries
Back, neck, or spinal cord injuries
Burns or abrasions
Some drivers cannot go back to work right away after a collision. This can cause you to lose wages. You can also face high costs to repair or replace your vehicle. We are here to help you get compensation for all of these losses. Contact us today so we can get to work helping you.
A Rowlett Speeding Accident and Your Legal Claim
Getting compensation after a speeding accident in Rowlett generally requires you to take legal action. You can choose to file a claim with the other driver's insurance company. We are ready to step in and help if you want to file a claim.
Our team knows the strategies that work to handle insurance agents. We'll negotiate on your behalf. This can let us bring you a settlement. These agreements provide you with compensation while allowing you to stay out of court.
Insurance agents do sometimes treat drivers unfairly after a speeding accident in Rowlett. In this situation, we're ready to step in and help. We can help you take your claim to court. Go over the steps for filing a lawsuit with our team.
Contact a Rowlett Speeding Accident Lawyer Now
Allow members of our team to help if you were hit by a speeding truck in Rowlett. We'll go over your case and work to bring you compensation. Our speeding accident lawyers in Rowlett can offer you legal guidance and experience. Contact us right now and get a free consultation. This allows you to go over your legal situation.
Find out more by calling (469) 998-4069. We're ready to work on your claim after you complete our online contact form.
Frequently Asked Questions