What to Do After a Truck Accident?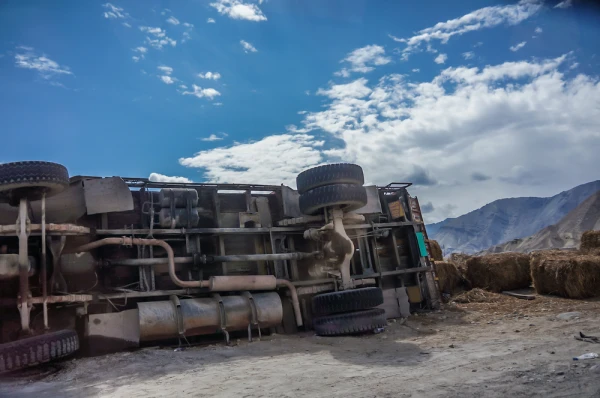 What should you do after a truck accident in Dallas? You may need to report your accident, talk to witnesses, get medical attention, and more. Use this article to review some of the actions you should take in the immediate aftermath of a collision and in the days that follow your accident.
Steps to Take Immediately After a Truck Accident
There are a few things you should do before you even leave the scene of a truck accident in Dallas. Taking these steps could help you get compensation for your losses in some cases. Take charge of your future by:
Recording the Accident Scene
A lot of drivers in Dallas carry cell phones that have cameras in them. You can use these cameras to record information about the scene of your accident. Take pictures of your injuries along with the condition of your motor vehicle.
Speaking with Witnesses
If anyone saw your truck accident, you should take the time to speak with them before you leave the scene of the accident. Witnesses may be able to support your version of what happened. Get contact information from everyone who witnessed the accident.
Contacting Law Enforcement
Many truck accidents in Dallas should be reported to the police. This is especially true if you were injured in the truck accident. An officer may come out to the scene of your accident and file a report regarding what happened in your collision.
Seek Medical Treatment Following a Truck Accident
If you were hurt in a truck accident in Dallas, it's important that you seek treatment for your injuries. You may need to seek medical care as quickly as possible to show that your injuries were caused directly by the accident.
Note that, if your injuries are very severe, you may need to call an ambulance for transport to a medical facility. If your injuries are less serious, you may be able to drive yourself to a hospital to seek healthcare treatment. Some of the common injuries caused by truck accidents in Dallas include:
Broken bones and fractures
Head and brain injuries
Back, neck, and spine injuries
Burns, cuts, and abrasions
Make sure you get medical treatment for your injuries if you are hurt. Sometimes, injuries may be more serious than they initially appear after a truck accident in Dallas.
Reach Out to a Lawyer Following a Truck Accident
You may want to contact a truck accident lawyer if you were hit by an 18-wheeler or semi-truck in Dallas. A lawyer can help you build a claim that could allow you to secure compensation for your losses. Generally, it is advisable to speak to a lawyer quickly after your accident.
For example, you may want to contact a lawyer before you speak to insurance agents representing the other driver. These insurance agents may push you to settle your claim quickly if you are not working with a lawyer. They may try to get you to accept a subpar settlement offer. They could also try to get you to accept fault for the collision.
A lawyer can handle all communication with insurance representatives on your behalf. Your lawyer will stand up for you if insurance agents try to get you to provide a recorded statement or if they attempt to offer you a settlement that does not cover all of your losses.
Prepare Your Legal Case After a Dallas Truck Accident
You should be aware that you only have two years to seek compensation for a truck accident in most cases in Dallas. This two year period is considered the state's statute of limitations and once it expires you cannot receive damages.
A lawyer may be able to quickly begin working on your case to help you get compensation. Your lawyer can bring you a settlement from insurance agents in some cases. In other situations, a lawyer could help you file a lawsuit in court against the individual who caused your truck accident in Texas. Find out more by reaching out to a Dallas truck accident lawyer.
Speak to a Lawyer After a Truck Accident
What should you do after a truck accident in Dallas? You may want to report the accident, seek medical care, and speak to a Dallas car accident lawyer. Begin building a claim to get compensation after your accident right now. Reach out to us to get a free consultation regarding your legal options after a truck collision.
You can contact us by filling out our online contact form or calling (469) 998-4069.
Frequently Asked Questions