How Do I Find a Good Motorcycle Accident Lawyer?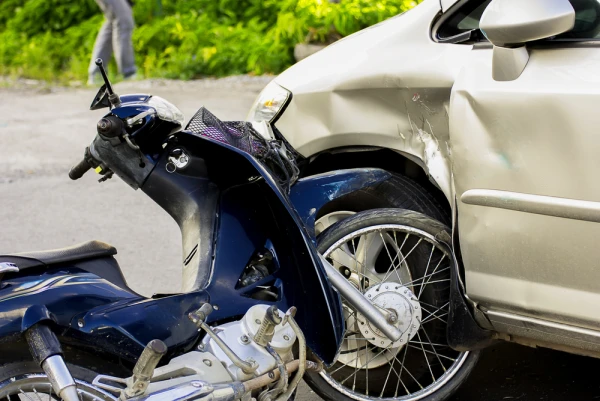 Motorcyclists often want to work with a lawyer after a collision with another driver in Dallas. However, not all motorcycle accident lawyers bring the same skills to the table. You want to work with a lawyer who is able to help you. So, how do you find a good motorcycle accident lawyer?
You can start by looking for a lawyer in the right places. You should also focus on interviewing any potential lawyer before you accept their help. You can speak with an experienced motorcycle accident lawyer for free by calling (469) 998-4069.
Find out more about what to look for in a Dallas motorcycle accident lawyer in this article.
Look for a Dallas Motorcycle Accident Lawyer in the Right Place
You need to know where to look to find a good Dallas motorcycle accident lawyer. You have several options to locate lawyers who could help you. You may identify some lawyers by:
Asking your friends, family, and co-workers for recommendations
Asking for a referral from other lawyers you know
Looking into an online lawyer directory
You may even work with the local Dallas Bar Association to get a recommendation for a lawyer. The Dallas Bar Association offers a lawyer referral service. This service could connect you with a motorcycle accident lawyer to handle your case.
Finally, you can use a web browser to search for lawyers in your area. Many web browsers allow users to rate different law firms. Go over the reviews that are available to select law firms who may provide you with the services you want.
Speak with a Lawyer to Determine Whether They're a Good Fit
You may quickly get a list of potential law firms to work with in Dallas. You need to narrow your list down to one choice after a motorcycle accident. Narrowing down your choices may be easier if you speak with the different law firms.
Many motorcycle accident lawyers in Dallas offer free consultations for clients. Your lawyer may review the facts of your case at this consultation. You can also use this consultation to ask the lawyer questions. Try to learn more about:
The amount of time the lawyer has been working in Dallas
The number of motorcycle accident cases the lawyer handles
Who exactly will be handling your motorcycle accident claim
How many other cases the lawyer is currently working on
How many motorcycle claims the lawyer has settled
Whether the lawyer will take a motorcycle accident claim to court
Getting answers to these questions may help you select the right motorcycle accident lawyer. Pay attention to the way the lawyer answers your questions and their general demeanor. Make sure that they are willing to treat your motorcycle accident claim seriously.
You should also speak to the lawyer about their fees during your consultation. Many motorcycle accident lawyers charge a contingency fee. This means they only charge you for legal costs if they resolve your case successfully. You should always get specific information about the lawyer's fees before agreeing to work with a law firm.
Benefits of Working with a Good Motorcycle Accident Lawyer
Finding a good motorcycle accident lawyer in Dallas is important. A lawyer may be able to help with all aspects of your claim. Your lawyer could:
Investigate Your Accident
Determining what happened in your accident is important after a collision in Dallas. Your lawyer may speak with witnesses who saw the collision. A lawyer could also work with accident reconstruction specialists. Lawyers investigate your accident to show that another driver caused the collision.
Work to Bring You a Settlement
Many motorcycle accident claims in Dallas are settled outside of court. You could settle a claim with the other driver's insurance company. Settling a claim could allow you to get compensation for your:
Healthcare expenses
Motorcycle repairs
Lost wages
Lost earning potential
Pain, suffering, and mental anguish
Start working to settle your claim with a lawyer today.
Take Your Case to Court
Some motorcycle accident claims are resolved in court in Dallas. A lawyer could help you file a lawsuit against the driver who caused your accident. This could allow you to get damages to cover your losses.
Get Help From a Good Motorcycle Accident Lawyer in Dallas
You may want to find a good motorcycle accident lawyer after a collision. Take steps to start getting legal help by working with a Dallas car accident lawyer. You could begin working on your claim with a lawyer right now. Find out how by calling (469) 998-4069. You could also complete our online contact form.
Discuss the specifics of your case with a free consultation. Get help on your side now.
Frequently Asked Questions