What Should You Expect In A Fatal Motorcycle Accident Case In Dallas?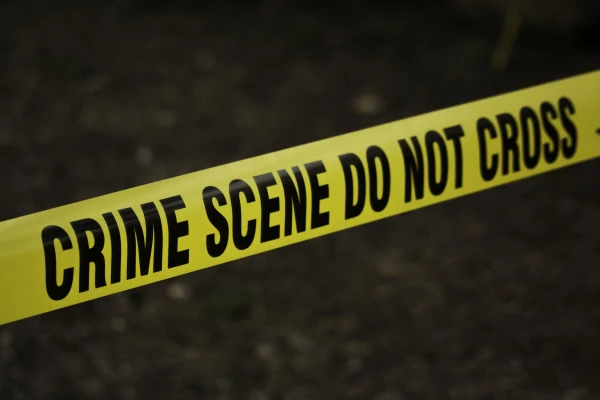 Motorcycles are notorious for being "dangerous" or "risky." Even though many motorcyclists exercise caution when driving, it is still true that these vehicles offer very little protection in the case of wrecks. Unlike a car or truck, motorcycles are prone to causing serious injuries even in minor crashes due to this lack of protection. In some cases, unfortunately, the driver of the motorcycle may pass away as a result of their injuries. When the wreck is the fault of some other individual, certain members of the deceased motorcyclist's family may be eligible for compensation in a wrongful death lawsuit. As skilled personal injury attorneys, our firm, a Dallas car accident law firm, can help clients understand what to expect after a fatal motorcycle accident.
Legal Procedures
There are certain legal procedures and regulations that must be followed to have a wrongful death case that remains viable. In the months immediately following a loved one's death, our firm a Dallas car accident law firm, knows that family members will be grieving and often will not want to handle the extreme hassle of a courtroom battle. Instead of going it alone, let our experienced attorneys handle your case for you.
Knowing Whether or Not I Can Sue
One of the most important elements to consider after a fatal motorcycle accident is whether or not you are eligible for compensation. Not all family members qualify in a wrongful death situation, but our attorneys can help you evaluate your eligibility. According to Texas Civil Practice and Remedies Code §71.004, you qualify for compensation if you relate to the deceased motorcyclist in the following ways:
The executor or administrator of the deceased person's estate also may bring the claim to court in certain situations, unless instructed not to by the above family members.
When I Should File My Claim
After determining your eligibility to bring your lawsuit to court, the next step is to ensure that you do not exceed the deadline for filing a wrongful death claim. Throughout Texas, the statute of limitations for a wrongful death claim, including those resulting from fatal motorcycle crashes, is two years. This means that a person who fails to file a claim in court within two years of their loved one's death may lose the ability to pursue compensation from the at-fault person.
In wrongful death cases, there is an additional deadline as well. After three months from the date of the loved one's death, the executor of the estate may file the claim in court if the eligible family members have not filed the claim and unless those family members tell the executor not to do so.
These deadlines can be confusing, especially in the wake of a terrible tragedy such as a fatal motorcycle accident. While you and your loved ones focus on grieving, healing, planning the funeral, and tending to other important necessities, let our wrongful death lawyers at our firm, a Dallas car accident law firm, ensure that your claim is handled properly.
Getting Compensation
In a wrongful death case, the purpose is to supply the deceased person's family with compensation from the at-fault party to offset the financial and emotional burdens that they endure. While nothing will bring a loved one back, justice can occur when the at-fault driver is held responsible for their actions. Some of the items for which a wrongful death claimant can sue include:
Forecasted earnings of the deceased
Loss of companionship
Mental and emotional pain and anguish
Loss of any inheritance
By providing evidence of these damages, our wrongful death attorneys can help your family receive the compensation you deserve.
Compensation and Fault
Your claim hinges on the notion of fault or responsibility. One of the difficult factors in a fatal motorcycle accident is the perception of motorcyclists as inherently risky or dangerous drivers. It may be difficult to convince a jury that the opposing driver was at-fault for your loved one's accident, so it is best to trust your case to a skilled, knowledgeable attorney like the ones we have at our firm, a Dallas car accident law firm, .
The reason this notion of fault is so important is that it can affect the amount of compensation you are eligible to receive. Due to Texas' rule of proportionate responsibility, you would be unable to pursue damages from the other driver if your loved one was more than 50% to blame for the accident that caused their death. Also, the amount of compensation is diminished in direct proportion to the percentage of blame attributed to the victim. For instance, your compensation would be reduced by 20% if your loved one was found to have been 20% responsible for the accident.
A wrongful death action can be complex and difficult. Not only do you have to understand the local legal system and complicated procedures, but you also are dealing with extreme grief and loss. We understand this at our firm, a Dallas car accident law firm, , which is why we seek to make the process as easy as possible for you and your family.
We offer prospective clients a FREE consultation and do not collect a fee unless we win you the compensation you justly deserve. To get in touch with us, call us today at 469-998-4069 or fill out the form on our contact page and we will get in touch within 48 hours.
Frequently Asked Questions