Plano Speeding Accident Lawyer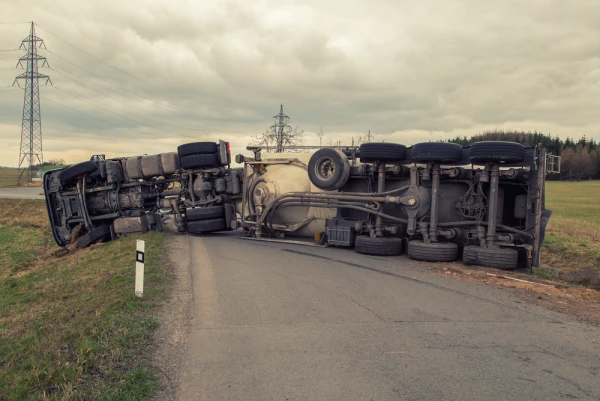 Help is only a phone call away if you were hurt in a speeding accident in Plano. Reach out to a law firm right now to get help working on your claim. A Plano speeding accident lawyer can take steps to help you get compensation for all of your losses right now.
You can reach out to us for help if you call (469) 998-4069. Let us focus on showing that someone else caused your accident. We're also ready to show that the accident caused your injuries here in Plano. Focus on getting compensation for all of your losses right now.
Speeding Is a Dangerous Activity in Plano
Drivers speed when they exceed the posted speed limit. They can also speed if they drive too fast for conditions. This means drivers could speed even if they are below the speed limit. This could occur if the weather is very bad, for example.
Speeding is often considered a kind of reckless or aggressive driving. Drivers who exceed the speed limit can endanger themselves and others. In fact, the National Highway Traffic Safety Administration (NHTSA), reports that there were around 10,000 fatalities associated with speed in 2018.
This means that speeding is responsible for close to a third of motor vehicle fatalities. Speeding can prove especially dangerous if drivers are operating large vehicles. Large trucks – like semi-trucks – are very heavy. This means that it takes them longer to stop, even when they are driving at low speeds. Speeding trucks often cause major accidents here in Plano.
Get Fast Help After a Plano Speeding Accident
You don't have to try to get compensation on your own after a speeding accident in Plano. You can reach out to members of our team for assistance right away. Getting fast help lets your Plano speeding accident lawyer begin working on your case quickly. Your lawyer can:
Visit the scene of your accident
Speak to witnesses before their memories fade
Review your police report
Work with accident reconstruction specialists
Taking these steps can help your lawyer build a strong case for you quickly. Your lawyer can also step in to handle all communication with insurance agents after a collision. Insurance agents may try to get you to accept a subpar settlement after your accident.
Let a lawyer deal with insurance representatives on your behalf. Call (469) 998-4069 so we can review your situation and provide you with personalized support.
Types of Compensation for Speeding Accidents in Plano
You can receive compensation if someone else caused your speeding accident in Plano. The driver who caused the collision could supply you with compensation for economic damages. Economic damage covers direct losses you sustained as a result of the collision. This includes your:
Medical expenses
Lost wages at work
Costs to repair your vehicle
You could also receive compensation for non-economic damages after a collision in Plano. A lawyer can work to bring you a recovery for your pain and suffering, for example. In some situations, you can get exemplary damages. These are damages designed to punish the driver who caused your accident.
Focus on reviewing the compensation you could receive by reaching out to a Plano speeding accident lawyer. Allow us to review your losses and focus on bringing you damages to help you recover.
Methods to Handle a Speeding Accident Claim
Not all speeding accident cases in Plano are resolved in the same way. Sometimes, you can get compensation through a settlement with the insurance company. In fact, many claims are resolved with a settlement, instead of a court case.
Your lawyer can negotiate with insurance representatives on your behalf. A lawyer could also assess any settlement offers made by the insurance company. It's important that you understand that some settlement offers might not cover all of your losses.
A lawyer might suggest that you file a lawsuit against the truck driver who struck you in some cases. This could let your secure compensation through a verdict in your favor. However, a trial could result in court fees. It can also take longer to get compensation through a lawsuit in Plano.
Talk to a Plano Speeding Accident Lawyer Today
Speak with a speeding accident lawyer in Plano right now to get legal help on your side. A lawyer from our team could begin building your claim right now. We're ready to provide you with comprehensive legal assistance. Just call us at (469) 998-4069. You can also complete our online contact form. Discuss all aspects of your case now.
Find out more about your legal options with a free consultation.
Frequently Asked Questions