Plano Wrongful Death Car Accident Lawyer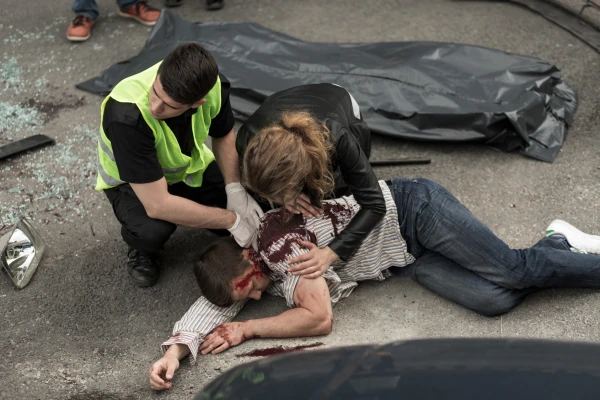 Car accidents can lead to damage to your motor vehicle, serious injuries, and even the death of a loved one. No one can fully understand the grief of losing a spouse, parent, or child in a car accident, but there are legal options available to you as you deal with your loss.
You may be legally entitled to compensation if a loved one is killed in a car accident in Plano. The Wrongful Death Act gives you the right to fight for compensation that can help you pay for medical bills and funeral expenses.
However, the other drivers involved in the accident can fight you in court. Insurance companies may try to prevent you from getting the compensation you need. You can get help fighting for the damages you deserve from an experienced wrongful death car accident lawyer in Plano.
Plano's Wrongful Death Laws and Car Accidents
Dealing with a wrongful death suit in Plano can be difficult. The laws are complicated and the loss of your loved one can make focusing on a legal battle especially frustrating. Keep in mind that wrongful death suits can only apply if someone caused the death of a:
You cannot move forward with a wrongful death suit for a friend or for any other family members. You could be entitled to two kinds of damages from a wrongful death claim:
Actual Damages
Exemplary Damages
Actual damages are intended to compensate you for:
Financial Losses
Mental Anguish
Loss of Inheritance
Loss of Positive Social Benefits
The state of Texas uses exemplary damages as a way to punish individuals. This means that exemplary damages are not supposed to directly compensate you for a loss. Instead, they are designed to penalize
the individual who caused the wrongful death of your loved one.
There is a statute of limitations for wrongful death suits in Plano. You generally only have two years to file a wrongful death suit after the loss of a loved one. If you wait longer than that, you will not be able to seek damages for your loss.
Winning a wrongful death suit requires you to prove that another individual caused the death of your family member. This legal challenge can be incredibly difficult without experienced help on your side. A wrongful death car accident lawyer can support you as you face this difficult time.
Let a Wrongful Death Car Accident Lawyer Help You
Wrongful death charges can result in legal and emotional challenges that can be difficult to overcome. Getting the professional help you need can boost your chances of success. Our wrongful death lawyers can give you support and expert legal advice.
Working with a wrongful death car accident lawyer can strengthen your case. We understand how to:
Collect Evidence
Negotiate with Insurance Companies
Interview Witnesses
Our team can even reconstruct the accident that led to your loved one's wrongful death if it is necessary. We'll deal with any legal issues that can arise and work with skilled investigators and expert witnesses to build your case.
You can improve your odds of winning your wrongful death case by working with a skilled legal team. The faster you seek out professional help, the more likely you will be to end up with a successful verdict. Don't wait to build your case until it's too late.
Find the Wrongful Death Car Accident Lawyer That's Right for You
You have a wide range of options to choose from for legal representation in Plano. Law groups that understand how to treat wrongful death cases can provide you with focused help for your unique situation.
Dealing with the aftermath of a loved one's death can leave you feeling especially vulnerable. Getting help from someone you trust and feel comfortable with can make your legal battle easier. You can contact the our Plano wrongful death car accident lawyers today for a FREE consultation to ensure we're the right fit for you.
A Plano Wrongful Death Car Accident Lawyer Can Help You
No one wants to imagine the wrongful death of a loved one. Legal battles can feel like an overwhelming burden as you grieve. We can offer you the support and professional help you need during this difficult time.
Our lawyers have experience winning wrongful death cases for our car accident clients. Let us deal with insurance companies and legal hurdles. Our skilled wrongful death lawyers in Plano understand how to support you and we're ready to take on your case. Fill out the form on the right or call (469) 998-4069 today so we can get started on your case.
Frequently Asked Questions