Plano Bus Accident Lawyer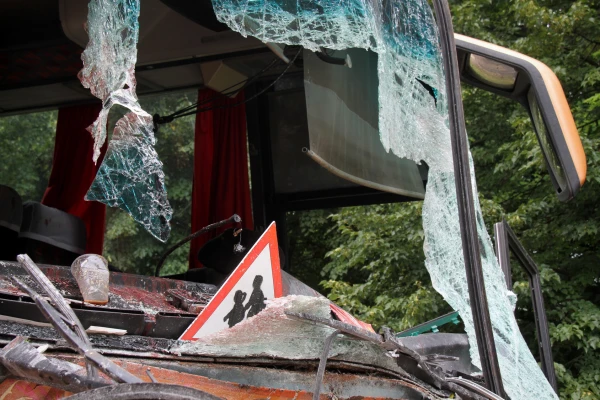 Drivers in Plano have to deal with increasing numbers of cars, trucks, vans, and buses. Busier roads may indicate economic growth, but higher traffic levels also lead to more accidents. A bus accident can result in particularly serious injuries and extensive damage to your vehicle.
You can get the help you need after a bus accident from our Accident Lawyers. Our specialized bus accident lawyers in Plano know how to handle the specific challenges associated with a bus accident. We can help you get the compensation you need to handle medical bills and repair payments for your vehicle.
Bus Accidents and Legal Challenges in Plano
More and more passenger buses are driving on Highway 75 and the Dallas North Tollway (DNT). Dallas Area Rapid Transit (DART) buses also serve the Plano area and make their routes through town. You've probably also seen the Greyhound buses carrying travelers into and out of Plano.
Any of these buses could cause an accident in Plano. Buses are large enough to cause considerable damage to other vehicles and especially to pedestrians. You could be seriously injured in a bus accident and left with high medical bills.
Many bus owners work with insurance companies to try to protect their bottom line. These insurance agents could try to get you to agree to a small settlement while you are still recovering from your injuries. These settlements will generally not cover all of your medical bills and they may require you to agree not to sue the bus company.
Additionally, the bus company may accuse you of causing the accident. Sometimes the company will argue that your injuries were pre-existing, or not as severe as you claim that you are. Any argument that can keep you from getting fair payment may be made.
Getting experienced legal aid on your side right away can boost your chances of getting the compensation you deserve. Take steps to ensure you're not crushed by a high-powered insurance company by hiring a bus accident lawyer today.
Get Legal Help from a Plano Bus Accident Lawyer
Insurance agents for the bus companies are primarily concerned with their bottom line. This means that a bus accident lawyer can sometimes settle your case out of court by providing that it will cost more to fight you than it would to simply pay the damages you're asking for. However, sometimes the bus company will force a case to court.
In order to get compensation for your injuries and any other damages in court, you need to prove that the bus driver was responsible for the accident. This can be tricky because Texas is a comparative fault state. This means that the court can assign blame for the accident to more than one individual. If you are found to be more than 50% at fault, you will not receive any payment from the court.
Your bus accident lawyer can help prove you are not at fault for the accident by:
Looking for Evidence
Questioning Witnesses
Working with Investigators
In some cases, a bus accident lawyer can even reconstruct your accident, to demonstrate that you were a victim of someone else's actions. If you can prove that the bus driver was responsible for your injuries, you may be given damages. A skilled bus accident lawyer can help ensure that you are compensated for:
Medical Bills
Lost Wages
Pain and Suffering
Dealing with a bus company on your own can lead to a big loss in court. Make sure that you're getting the legal support you need by contacting a bus accident lawyer as soon as you can after an accident. The sooner you get help, the higher your chances of winning your case will be.
Pick the Right Bus Accident Lawyer in Plano
Every bus accident is different and so are the bus accident lawyers you can pick to take your case. Selecting a bus accident lawyer that doesn't fit your needs can drag down your case and cost you money. You need a lawyer who has experience and the resources to fight for you.
Finding a lawyer you can trust is also important. You'll be working closely with your law team, so you should pick a legal professional who makes you feel comfortable and at ease. Additionally, you can look for a law group that uses a "no win, no fee" policy to ensure you're not being taken advantage of by someone who should be helping you.
Get the Compensation You Need with a Plano Bus Accident Lawyer
Respond the right away to a bus accident by contacting a lawyer who can help you. We have experience helping clients who were involved in a bus accident. We understand the legal system in Plano and can fight to get you the damages you deserve.
Let our specialized Plano bus accident lawyers take on your case before it's too late. We can provide you with advice now with our FREE consultation. You can fill out the form on the right or call (469) 998-4069 to contact us right away.
Frequently Asked Questions