Plano Tailgating Accident Lawyer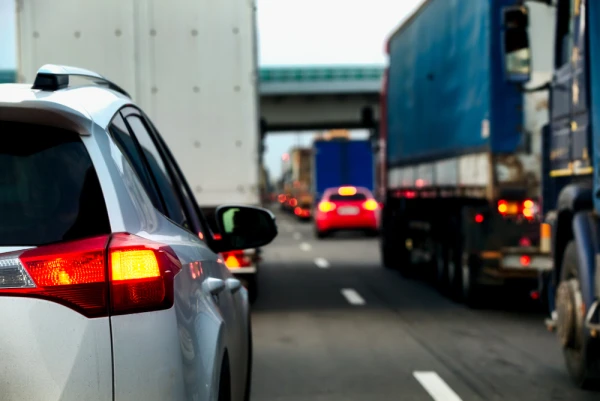 Want help getting compensation after a tailgating accident in Plano? Members of our team are standing by to help you build your claim. It's easy to reach out to a Plano tailgating accident lawyer after a collision. Just call us at (469) 998-4069.
We're ready to assess your case. Let us work to show that someone else caused your accident. Find out how we could help you get compensation to cover your medical expenses and other losses. Don't wait to get help. Reach out to us now.
Information About Tailgating Accidents in Texas
Tailgating is a dangerous driving behavior. Tailgating occurs when one driver follows too closely behind another vehicle. These drivers fail to leave enough following distance, which can increase the odds of a rear-end collision.
Around 23% of all accidents are rear-end collisions, according to the Texas Department of Insurance (TDI). These accidents cause many injuries and fatalities every year. You can get assistance if you were hurt in a tailgating accident. Just reach out to us for help today.
Tailgating Accidents and Commercial Drivers in Plano
Any driver in Plano could cause a tailgating accident. However, many of these accidents involve commercial vehicles. Commercial vehicles require more stopping distance than smaller vehicles. This is because they are very heavy. Therefore, commercial drivers may be more likely to cause a rear-end collision if they tailgate other drivers.
Commercial drivers sometimes engage in tailgating because they are in a hurry to reach their destination. They may also become fatigued while behind the wheel. This could cause them to lose focus, eventually drifting too close to other vehicles.
We're standing by to investigate the specific causes of your accident. Finding out what caused the collision can help you get compensation for your losses. Reach out to us so we can:
Interview all witnesses to your accident
Request access to your police report
Work with accident reconstruction teams
We're standing by to begin working on your claim immediately. You don't have to wait to get legal assistance on your side. Just call us at (469) 998-4069. Let us assess all aspects of your case right now.
Compensation After a Tailgating Accident in Plano
A Plano tailgating accident lawyer can help you get compensation to cover all of your losses. Depending upon your situation, you might be able to get damages to cover your:
Economic Losses in Plano
Economic losses are tied to direct costs associated with your accident. Medical expenses are an example of an economic loss. Any wages you lost at work during your recovery would also qualify as an economic loss. Additionally, the cost to repair your vehicle would be an economic loss.
Non-Economic Losses in Plano
You can also receive compensation for non-economic losses after your tailgating accident. These losses are not tied directly to an expense related to the collision. Instead, this form of compensation covers things like your pain and suffering. Speak with a lawyer to learn more about non-economic losses.
Exemplary Losses in Plano
Finally, you may receive exemplary losses after some Plano tailgating collisions. These damages are designed to punish the driver who struck you. Your lawyer can advise you on the best way to get full damages for your losses after a collision with a truck.
Build Your Case After a Plano Tailgating Accident
You can reach out to a member of our team right away after a tailgating accident. It's also a good idea to report your accident to the police. You might also want to take pictures of your injuries. Make sure that you get contact information from all eyewitnesses and the truck driver as well.
Your lawyer can then begin working to build your claim. A truck accident lawyer in Plano will focus on settling your case with an insurance company first. You can also take your claim to court by filing a lawsuit. In either situation, you could get compensation to cover your losses.
We understand the value of moving quickly after a tailgating accident in Plano. Our team knows the strategies that help clients in your situation secure compensation. Find out more by contacting us for help.
Work with a Plano Tailgating Accident Lawyer Today
Begin taking steps to get compensation for your losses after a tailgating accident in Plano. Focus on your unique situation by reaching out to a member of our team. Just call our team at (469) 998-4069. You can also complete our online contact form.
We are ready to assess your situation with a free consultation, with no risk or obligation, so contact us today.
Frequently Asked Questions