Plano Truck Accident Lawyer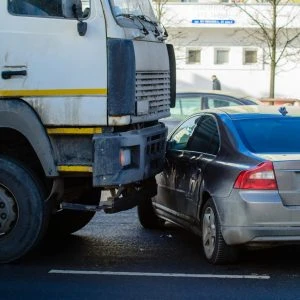 Motor vehicle accidents involving 18-wheelers and semi-trucks can lead to serious injuries. Large trucks can easily total smaller vehicles during a truck accident. Truck accidents commonly result in neck and back injuries along with broken bones, and sometimes even wrongful death. Any truck accident can lead to hospitalization and high medical bills.
Getting the compensation you deserve after a truck accident can be incredibly difficult without professional help. Trucking companies often work with high-powered insurance companies that can fight you in and out of court. Make sure you have expert help in your corner by working with a truck accident lawyer in Plano.
Understanding Truck Accidents in Plano
Truck accidents are becoming increasing common in the U.S. In fact, more than 10% of all crashes in the country involved a truck or a bus in 2015. Many of these accidents are caused by:
Increasing Traffic Levels
Driver Error or Fatigue
Improperly Trained or Unqualified Drivers
Improper Truck Maintenance
Regardless of the reason for the crash, many drivers are lucky to live through truck accidents. You could end up in the emergency room dealing with injuries caused by the crash. In many cases, insurance agents may visit you while you are still recovering. These agents can try to settle before you can fully consider your situation.
You can get protection from predatory insurance companies by working with a skilled truck accident lawyer in Plano. You need to focus on healing after an accident. A truck accident lawyer can handle all communication with insurance companies and other lawyers so you can recover.
You'll also be able to count on a truck accident lawyer to look over any deals offered by an insurance company. Our professional law team has experience dealing with truck accidents and helping clients as they recover.
Get the Compensation You Need with a Truck Accident Lawyer
Accidents involving 18-wheelers and semi-trucks can leave you with tremendous medical bills or repair costs for your vehicle. You must be able to prove that the truck driver was at fault to win your case or get a settlement in Plano.
A skilled truck accident lawyer can investigate your case to find out if the driver was speeding, hauling a load that was unsecured or overweight, or disobeying other traffic laws. Your lawyer can also interview witnesses to see if the driver was:
Drunk
Overly Tired
Driving a Truck That was Improperly Maintained
Keep in mind that many trucking companies are supported by insurance companies. These insurance companies are focused on fighting claims like yours. They can try to argue that you were at fault for the accident, or that your injuries were not caused by the truck driver. Trying to fight a high-powered insurance company on your own can be next to impossible.
You can get the help you need fighting for just compensation by working with a skilled truck accident lawyer. Our lawyers understand the strategies used by insurance companies and will work tirelessly to get you a settlement or to win your case in court.
Select the Right Truck Accident Lawyer in Plano
You had no say in your involvement in a truck accident. Luckily, you can pick the truck accident lawyer who will protect you after an accident. Choosing a law group that has experience with truck accident cases and a history of success can improve your odds of getting the compensation you deserve.
Finding a truck accident lawyer in Plano that you can trust should be one of your first concerns after an accident. You deserve legal representation from someone you can talk to. Any truck accident case could involve working closely with a lawyer for some time, so make sure you pick solid representation.
Be aware that high-quality truck accident lawyers shouldn't make you pay legal fees before they bring you a fair settlement or win your case. You can look for a law group that uses a "no win, no fee" structure to make sure that you're not being taken advantage of by the lawyers who should be helping you.
Take Charge of Your Future with a Plano Truck Accident Lawyer
Truck accidents can total your vehicle and cause you serious injuries. You could end up facing predatory insurance companies and be denied the compensation you need to pay for your medical bills. An experienced truck accident lawyer in Plano can protect and defend you right now.
You can count on our Plano truck accident lawyers support you after a crash. We understand what you're going through and we're here to stand up to insurance companies on your behalf. Find out what we can do for you by contacting us right now. We can take on your case after you fill out the form on the right or call us as at (469) 998-4069.
Frequently Asked Questions