Plano Out of State Drivers Accident Lawyer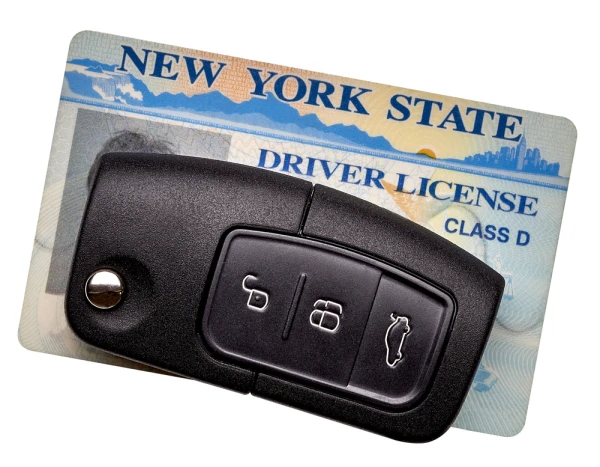 There are many out-of-state drivers on the roads around Plano. Drivers from out of state often visit our city for many different reasons. Some drivers visit to see friends or family. Others arrive for a vacation or even as part of a work trip.
Regardless of their reasons for visiting, out-of-state drivers may cause an accident while they're in our city. In this situation, you should reach out to a Plano out-of-state driver accident lawyer. Let a member of our team help you get compensation for the harm you suffered. Call (469) 998-4069 so we can begin working on your claim.
Motor Vehicle Accidents and Out-of-State Drivers in Texas
The Texas Department of Transportation (TxDOT) keeps track of all accidents around the state. There are many accidents every year in our area. According to the DOT, in the year 2019, accidents resulted in:
Over 250,000 injuries
Over 15,000 serious injuries
Over 3,000 fatalities
A percentage of these injuries and fatalities are caused by drivers visiting from out of state. These drivers may cause accidents because they are not used to our roads or traffic laws. However, all out-of-state drivers are expected to follow the laws of Texas.
This means that drivers are expected to carry insurance before they operate a vehicle in Plano. They are also expected to stop at the scene of an accident. Drivers are not permitted to legally drive away after they strike another vehicle. This is considered a hit and run, even if a driver is from a different state.
Causes of Out-of-State Driver Accidents in Plano
There are many possible causes for out-of-state driver accidents here in Plano. Some accidents occur simply because drivers are unfamiliar with our roads. They may not know where they are going, leading to collisions as they change lanes or make turns without warning. Other out-of-state drivers may cause accidents if they:
Drive too quickly for conditions
Tailgate or drive too close to other drivers
Swerve between lanes
Ignore traffic signals
Drive while distracted or fatigued
Drive after drinking alcohol or using drugs
An out-of-state drivers accident lawyer in Plano can investigate the causes of your accident right now. It's important to determine the exact causes of your accident. You can only get compensation if a lawyer shows that someone else was at fault for the crash. Let us begin digging into the facts of your case now. Just call (469) 998-4069 so we can begin helping you.
Compensation for Out-of-State Driver Accidents in Plano
You can receive compensation if you were struck by a driver from a different state in Plano. Depending upon your situation, a lawyer could work to bring you a compensation package to cover your:
Current and future medical expenses
Wages you lost during your recovery
Lost earning potential
Damage to your vehicle
Pain and suffering
Make sure that you keep all records associated with losses from your accident. This includes medical bills and bills from the vehicle repair shop. Your lawyer can use these documents to show that the accident led to your losses.
Your lawyer can focus on ensuring that all of your losses are covered appropriately after a collision. Note that you should not try to downplay your losses after an accident. This can impact your ability to get full compensation for all of your losses.
Build Your Case After a Collision with an Out-of-State Driver
Accidents with drivers from another state may feel complicated to handle. You should know that these accidents are handled in Texas, even if the other driver is from somewhere else. This means that a Plano car accident lawyer can help you build a claim.
Your lawyer can speak to the other driver's insurance company on your behalf. Members of our team are prepared to help you settle your claim by hashing out appropriate terms with the other driver's insurance. A settlement helps you get compensation for your losses without a trip to court.
However, you have the legal ability to file a lawsuit if you were struck by a driver from another state. We understand the complicated nature of cases involving drivers from multiple states. Let us get to work on your claim right now. We're ready to help you in and out of the courtroom.
Contact a Plano Out-of-State Driver Accident Lawyer
Focus on getting compensation for all of your losses if you were hit by an out-of-state driver in Plano. Reach out to a member of our team for help by calling (469) 998-4069. You can also complete our online contact form to get in touch with us. Begin working with an out-of-state drivers accident lawyer in Plano now.
We can review your situation with a free consultation and discuss all your legal options.
Frequently Asked Questions