Plano Garbage Truck Accident Lawyer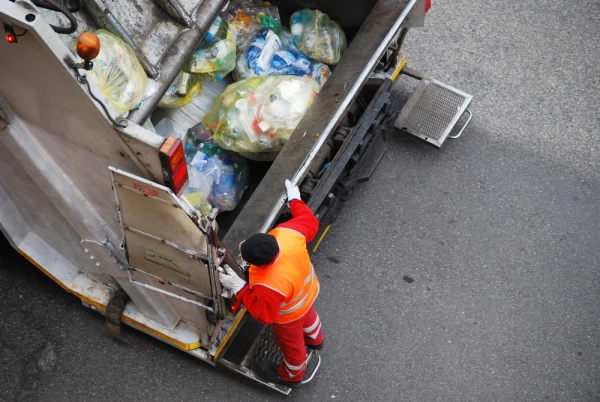 You may want to reach out to a Plano garbage truck accident lawyer after a collision. Garbage truck accidents can have serious impacts on your health and well-being. Your car could get totaled in a collision with a garbage collecting vehicle in Plano, TX.
In this situation, you should call us at (469) 998-4069. Let us help you build a claim to get compensation for all of your losses. Members of our team are standing by to help you right now, so don't wait to get help.
Review the Facts About Garbage Truck Accidents
Garbage trucks are considered a type of cargo truck. They are involved in thousands of accidents on a yearly basis, according to the Federal Motor Carrier Safety Administration (FMCSA). There were over 2,000 towaway accidents involving garbage trucks just in the year 2017.
There were over 1,000 garbage truck accidents that led to injuries in the same year. Additionally, there were over 100 fatal collisions. As you can see, garbage truck accidents have potentially serious results. You may get help on your side if you — or a family member — experienced an injury in a wreck with a garbage truck.
Causes of Plano Garbage Truck Accidents
You can only get compensation for your losses if someone else caused the accident. Many of these collisions are caused by garbage truck drivers or workers. For example, accidents may occur if:
The garbage truck stops without warning on the road.
Workers step around the garbage truck into the road.
The driver operates the truck too quickly.
The driver takes a turn too quickly and overbalances the truck.
Note that these are only some examples of the causes of garbage truck accidents. These accidents might also occur if a garbage truck follows another vehicle too closely. Garbage trucks are large vehicles that weigh a lot, especially when they are fully loaded. This extra mass increases the time it takes them to stop.
Let a garbage truck accident lawyer in Plano investigate the causes of your accident right now. We're ready to dig into the factors surrounding your case after you call us at (469) 998-4069.
Focus on Compensation for Your Losses in Plano
A Plano garbage truck accident lawyer could help you get compensation to cover your losses after a collision. However, you can only get damages if a lawyer shows that your losses were specifically caused by the accident.
Make sure that you get medical care quickly after an accident in Plano. Waiting to get help might allow insurance agents to argue that you were not hurt in the accident. After a collision, you may need to seek treatment for:
Head or brain injuries.
Neck or back injuries.
Internal injuries.
Broken bones, cuts, or burns.
A lawyer could then help you get compensation to cover all of your medical treatment. You may also get damages to cover your time off at work or the costs to repair your vehicle. Speak to a lawyer about all your options to secure damages so you can move forward with your life.
Methods to Resolve a Garbage Truck Accident Claim in Plano
Many drivers are not sure how to get damages for their losses after they're hurt in a garbage truck accident. You have two primary methods to get compensation after a collision. You may:
Settle with the Insurance Company
Many garbage truck accident claims are resolved outside of court in Plano. A lawyer can negotiate with insurance agents for you. This period of negotiations could result in a settlement. Settlements allow you to get direct compensation for your losses. However, insurance agents may not always treat you fairly after an accident.
File a Lawsuit
You also have the option to file a lawsuit here in Plano. A lawsuit allows you to seek compensation through the court system. A judge and jury will assess your situation, and your lawyer will try to bring you a verdict in your favor. Consider all your options by contacting us right now.
Contact a Plano Garbage Truck Accident Lawyer Today
A garbage truck accident lawyer in Plano will help you put together a claim if you were hurt in a collision. Your lawyer can start working on your case today. Just call (469) 998-4069. You may also complete our online contact form. We're standing by to consider your unique needs after you are hurt in a garbage truck collision.
Find out more about how we could help with a free consultation.
Frequently Asked Questions