Plano Accident Caused by a Spillage of Contents Lawyer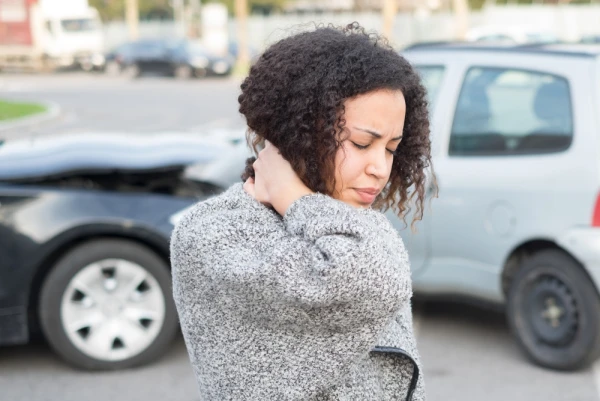 Many large trucks in the Plano area haul cargo and freight. These vehicles may spill their contents if they are involved in an accident. You could sustain serious injuries in a spillage of contents wreck. Fortunately, you can reach out to the Simmrin Law Firm to get help right away in this situation.
A Plano accident caused by a spillage of contents lawyer can start working on your case right now. You should contact us quickly after a collision. Just call (469) 998-4069 and let us focus on bringing your compensation for all of your losses, including your medical expenses.
Learn More About Commercial Accidents in Plano
Commercial accidents involve large vehicles, such as 18-wheelers and semi-trucks. There are many commercial vehicle accidents every year throughout the state of Texas. The Texas Department of Transportation (TxDOT) keeps track of these accidents by county. Plano is located in both Collin and Denton county. In the year 2019, there were:
578 commercial vehicle accidents in Collin county
932 commercial vehicle accidents in Denton county
Many of these accidents caused the commercial vehicle to spill its contents. A spillage of contents may be a relatively minor event in some cases. However, this could become very serious if the truck was hauling toxic or otherwise dangerous contents. For example, a fuel spill after a tanker truck accident could lead to major fires and other hazards.
Focus on Your Health After a Accident Caused by a Spillage of Content
If you were hurt in an accident caused by a spillage of contents in Plano, you need to focus on your physical well-being first. Make sure you are safely away from the accident site if the collision involved hazardous materials. You could be exposed to toxins or other dangerous items after an accident.
However, it's important that you do not just leave the scene of the accident. You might need to report your accident to the police, especially if you were hurt. It's also a good idea to take a few other steps while at the scene of your accident. Make sure that you:
Take pictures of the accident and your injuries.
Get contact information from the truck driver and eyewitnesses.
Finally, make sure that you get medical treatment after an accident. You should visit a doctor if you were hurt. Getting medical care quickly may help show that the accident directly caused your injuries. This could help a Plano accident caused by a spillage of contents lawyer secure compensation for your losses. Find out more by calling us at (469) 998-4069.
Let Us Investigate a Plano Collision Caused by a Spillage of Contents
Members of our team understand what it takes to build a claim after a spillage of contents accident in Plano. You can reach out to us immediately so we're ready to start investigating your situation. It's important that we show that someone else caused your accident. We might be able to do this by:
Reviewing the police report about your accident
Visiting the scene of the collision
Speaking with all eyewitnesses
Working with accident reconstruction specialists
Let us work to gather proof that a truck driver was responsible for your accident. Truck drivers may cause accidents if they break the law here in Plano. For example, they might exceed the speed limit, swerve across lanes of traffic, or otherwise drive in a reckless way.
Build a Claim to Get Compensation in Plano
You may be able to receive damages if someone else caused your accident in Plano. Your lawyer can gather evidence about your case and then file a claim with the truck driver's insurance company for you. This could allow your lawyer to bring you a settlement to cover your losses. A settlement can provide compensation to cover your:
Current and future medical expenses
Lost wages and lost earning potential
Costs to fully repair your motor vehicle
Pain, suffering, and mental anguish
However, we understand that you may not always be able to settle a claim after a spillage of contents accident. Insurance agents might refuse to treat you fairly in some cases. In this situation, it's a good idea to reach out to a lawyer for help with a lawsuit. You can take your claim to court here in Plano if a settlement offer is not acceptable.
Talk to a Plano Accident Caused by a Spillage of Contents Lawyer Now
Focus on securing compensation for your losses after a Plano accident caused by a spillage of contents. Just reach out to us for assistance with all of your legal needs. Call (469) 998-4069 so we may focus on your unique situation. You can also complete our online contact form. A spillage of contents accident lawyer in Plano is standing by to help you now.
Consider all your options with a free consultation.
Frequently Asked Questions