Flower Mound Spillage of Contents Accident Lawyer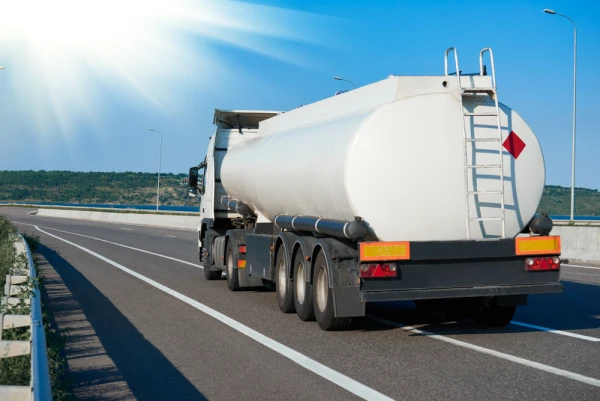 The spillage of contents from a commercial truck can result in devastating accidents. Commercial truck accidents are deadly enough, but adding improperly secured loads into the mix creates an even more fatal scenario. These kinds of accidents can happen anywhere, even in Flower Mound.
If you are a victim of an accident involving the spillage of contents, contact a lawyer today to get compensation. Filing a claim for accidents involving the spillage of contents is not a simple process. There are many avenues of liability and negligence involved, and time is of the essence. Our team can help guide you through the process and assist you every step of the way.
We at our firm have experienced Flower Mound truck accident lawyers that are ready and willing to help you with your case. The main priority for us is to see you win compensation and to recover without stress. We have years of history practicing law in Texas and have helped hundreds of clients reach their goals. Get justice and the compensation you deserve. Contact us today at (469) 998-4069 for a free consultation.
Why Truck Contents Spill
The main culprit behind truck contents spilling is improperly secured loads. Whenever trucks, commercial or otherwise, carry cargo, they must ensure that everything they are transporting is appropriately secured. Movement down the road or on the highway will cause the cargo to move, shift, or rattle around, eventually becoming loose enough to fall out of the truck entirely.
Flatbed trucks are also at a higher risk for content spillage. By inherent design, a flatbed truck's open flat surface is less secure than other types of commercial vehicles. The truck driver and loader must be certain that all truck contents get securely fastened with no risk of falling off.
Drivers are not infallible. Driver negligence causes many accidents on the road. These can range from distracted driving to driving under the influence. Truck drivers and the trucking company should also be trained to spot maintenance issues on their vehicles and drive correctly on the road. While honest mistakes and lapses in judgment may occur, when they cause injury or death, the people at fault must be held responsible.
Dangers of Hazardous Cargo
Cargo inside a truck can vary. Some trucks transport groceries to supermarkets, but others can transport hazardous materials. Some of them include:
Construction materials
Gas
Chemicals
Biohazardous materials
Lumber
Weapons
The spillage of any of these contents is dangerous and potentially life-threatening. Trucks are supposed to take extra steps to ensure that these kinds of hazardous materials are completely secured. Lumber or construction materials can cause serious injuries and chemicals or biohazardous materials can result in lasting health effects to those exposed.
Steps to Take if You Are Involved in an Accident
The first thing to do is to make sure that you are safe. If you are injured severely, call 911 for immediate assistance. Remember to document everything. Retain relevant medical records, take pictures of the accident, and take photos of your injuries. If there were any witnesses to the accident, be sure to get their names and information. If there are any cameras in the area, make sure to obtain any footage of the accident taking place.
Getting legal representation is of the utmost importance as soon as possible. A Flower Mound spillage of contents accident lawyer can help guide you through all the steps of winning your case. Evidence can degrade over time, and under Texas Civil Practice and Remedies Code §16.003, you only have two years from the date of the accident to file your claim.
Whether or not you believe you need legal help, it is best to get a free consultation to understand your options. Fighting a personal injury or accident lawsuit can be long, challenging, and stressful. A reputable lawyer can fight on your behalf and get you the best settlement possible.
Most insurance companies will try to lowball you with their settlement offers early on. You never want to accept the initial offer. Finding a spillage of contents accident lawyer in Flower Mound that can negotiate on your behalf is in your best interest. You did not ask to be involved in this accident. If others are responsible for your suffering and financial burden, do not let them decide how much you should be getting in compensation.
Get Help from Expert Lawyers in Flower Mound
The negligence of others can cost you a lot financially, physically, and emotionally. Getting into an accident that involves the spillage of contents is a scary and traumatic experience. You deserve the proper compensation to cover all of your medical and repair costs. What happened was not your fault. Do not let those who caused the accident to shift the blame onto you.
Our Flower Mound truck accident lawyers have decades of experience helping clients involved in all types of vehicle accidents. We operate with honesty and compassion. We want to help you recover by getting compensation for your damages.
At no risk to you, we offer our assistance so you can get the best settlement possible. If you get no compensation, you owe us nothing. Call us today at (214) 438-3693 and get a free consultation. Don't hesitate. We are here to help.
Frequently Asked Questions