Fort Worth, TX Bus Accident Law Firm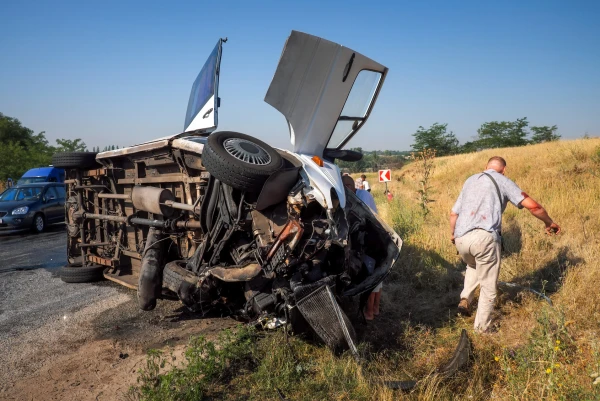 Given that Fort Worth's transportation system, known as The T, has around 40 operable bus routes on any given day, it is not uncommon for bus accidents to occur. When commercial buses and school buses are added into the picture, the risk for bus accidents steadily increases. These accidents can result in severe injuries and property damage, given the size of most buses, but our Fort Worth bus accident lawyers are here to help.
How Does Fault Affect Fort Worth Bus Accidents?
For car and bus accidents that involve private citizens, Texas uses a modified comparative negligence standard. This means that someone who has been injured in an accident, or who has experienced significant property damage, can file a lawsuit against the other party as long as the filer of the lawsuit is less than 51% at fault for the accident. In other words, you must not be the main cause of an accident to file for damages. After this is determined, the overall compensation that the person can receive is reduced by the amount of fault attributed to them.
For example, if Person A is found to be 25% at fault for an accident that has resulted in $100,000 in damages, their total compensation will be reduced by 25%. They will recover $75,000 instead of the full $100,000. This method is used when all parties in the lawsuit are private citizens, but some bus accidents involve The T, school buses, or other government-run bus lines.
Bus Accidents When the Government is Involved
If a person is involved in an accident with a bus that is operated by the government, there are special rules in the Texas Civil Practices and Remedies Code that make the lawsuit different from those involving only private citizens.
Notice of the lawsuit must be given to the government within six (6) months of the bus accident.
Damages that can be recovered are capped at $250,000 per person.
Damages that can be recovered are capped at $500,000 per accident.
These rules limit the amount of money that injured parties can recover as compensation for their injuries. Not all car accident lawyers are familiar with the special rules involving government entities, so it is best to contact skilled Fort Worth bus accident attorneys like the ones at our firm, a Dallas car accident law firm, .
Types of Damages in Fort Worth Bus Accident Cases
Damages that can be recovered by injured parties in Fort Worth bus accidents are separated into two categories: economic damages and non-economic damages. These can include a variety of items, such as:
Current and future medical expenses
Lost wages as a result of the accident
Future lost wages resulting from ongoing complications with injuries
Pain and suffering
Pain and suffering, otherwise known as non-economic damages, can be further separated into more specific issues. These include such things as:
Physical pain and suffering
Loss of enjoyment in life
Loss of consortium with a spouse
With help from experienced Fort Worth bus accident lawyers like those at our firm, a Dallas car accident law firm, , you can evaluate the compensation that you receive, making life with an injury easier.
Reasons for Fort Worth Bus Accidents
There are several common causes of Fort Worth bus accidents, and they can affect the attribution of fault. For instance, driver negligence can result in more fault being attributed to the negligent driver, whereas mechanical faults in the bus can cause fault to be attributed to the entity responsible for the upkeep of the bus. Other causes include:
Drunk driving
Bus blind spots
Confusing traffic patterns
Driver fatigue
Speeding
State and federal laws regulate the manner in which drivers with a Commercial Driver's License, such as bus drivers, must operate. These include strict rules on how many hours they can drive uninterrupted and how often their vehicle must be inspected. In some cases, an experienced Fort Worth bus accident attorney can investigate whether or not these regulations have been followed. If they have not been followed properly, more fault may be attributed to the bus driver, possibly resulting in higher compensation for the injured party.
Contact a Fort Worth Bus Accident Lawyer Today
At our firm, a Dallas car accident law firm, , our Fort Worth bus accident attorneys are standing by to help clients receive the compensation they deserve. If you have been in a bus accident, call our experienced bus accident lawyers in Fort Worth today for a FREE consultation and evaluation of your case. Simply fill out the form to the right of our contact page or call us at (469) 998-4069.
Frequently Asked Questions