Fort Worth Rear End Collisions Accident Lawyer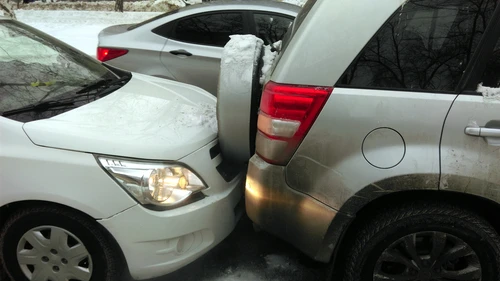 Accidents occur for many reasons on the roads in and around Fort Worth. Many collisions lead to serious injuries and some can even lead to a wrongful death. Some of the most common wrecks we see are rear end accidents.
Getting hit from behind can take any driver by surprise. Rear end accidents can lead to injuries like whiplash and massive damage to your vehicle. You can get help fighting for compensation after this type of collision by contacting a Fort Worth rear end accident lawyer now.
Rear End Accidents Are Common in Fort Worth
Motor vehicle accidents happen everyday in Texas. A startling number of these accidents involve rear end collisions. In fact, the National Transportation Safety Board reported that rear end accidents made up almost half of all accidents from 2012 to 2014.
Read end accidents may occur for many different reasons. Sometimes drivers cause rear end accidents if they are:
Distracted
Fatigued
Driving While Intoxicated (DWI)
Commercial drivers may cause rear end accidents which can be especially damaging, as large 18-wheelers or semi-trucks slam into smaller vehicles. We also see rear end accidents in construction zones and on busy roads as drivers battle through start-and-stop traffic.
Types of Injuries Caused by Fort Worth Rear End Accidents
Rear end accidents often take drivers by surprise. Drivers do not have time to brace for the impact and they can be flung around their vehicle. Depending on the driver's speed at the time of the collision and the size of the vehicles, rear end collisions can lead to:
Whiplash Injuries
Injuries to the Neck, Head, and Back
Broken Bones
Cuts and Bruises
Damage to Internal Organs
Some rear end collisions even lead to a wrongful death. You may be able to seek compensation if you lost a loved one in a rear end accident in Fort Worth. Contact our team of wrongful death accident lawyers if you need legal advice after the loss of a family member.
Compensation for Rear End Accidents in Fort Worth
Drivers who are injured in rear end accidents may be able to get compensation for their losses. A car accident lawyer may be able to help you get full damages for:
Current and Future Medical Expenses
Current and Future Lost Wages
Your Mental Anguish
Any Pain and Suffering You Experienced
Note that you may even be able to get compensation if you were partially responsible for causing the rear end accident. Texas is a modified comparative fault state, which means that multiple drivers may be held accountable for causing an accident.
As long as you are less than 50% responsible for any accident, you may be able to get compensation. However, you will receive fewer damages if you have a higher percentage of responsibility for a collision.
Let a Rear End Accident Lawyer Build Your Case
It can be difficult to get compensation after a rear end accident. Insurance companies often try to avoid paying fair compensation to individuals injured in car accidents. Insurance agents may try to claim that you are not actually injured or they can try to blame the accident on you.
You can boost your odds of beating these allegations by working with a Fort Worth rear end accident lawyer. A professional legal team can take over all communications with insurance companies and aggressively negotiate to get you full compensation.
Your legal team can gather evidence about your accident by:
Investigating the Scene of the Accident
Interviewing Eyewitnesses
Going Over Police Records
Assessing Your Medical Records
A rear end accident lawyer may even reconstruct your accident in some situations. Your legal team will use evidence to fight to get you compensation from the insurance company.
You may be able to get compensation through:
Our team can work tirelessly to make sure you get the damages you need to move forward with your life after a rear end accident. We'll fight for you and we won't take payment for legal fees unless we bring you the compensation you need.
Work with a Fort Worth Rear End Accident Lawyer Today
Drivers in Texas can get immediate help if they are rear ended in Fort Worth. You can reach out to our team of Fort Worth rear end accident lawyers to get legal advice about your unique situation. Let our professional legal team focus on your case with a FREE initial case evaluation.
Get the help you need to fight for compensation after a rear end accident by completing our online contact form, or calling (469) 998-4069.
Frequently Asked Questions