Grand Prairie Bus Accident Lawyers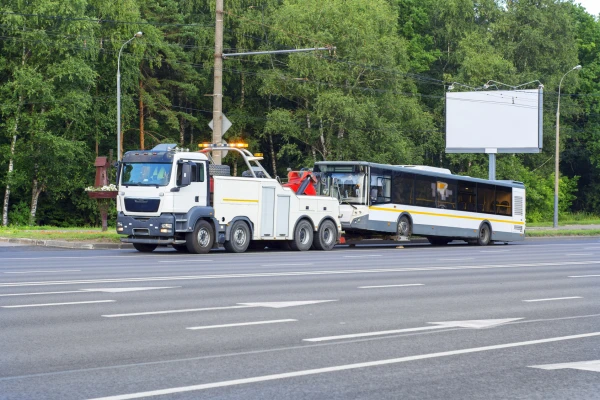 The roads in Grand Prairie are growing increasingly busy. As more people take to the roads, traffic increases and so does the chance of traffic accidents. Bus accidents can be especially dangerous, due to the size of a bus compared to cars and trucks.
Commercial buses regularly make their way through Grand Prairie, including Megabus charters. Drivers in Grand Prairie are also used to seeing Grand Connection buses transporting individuals around the city, on top of school buses carrying students.
An accident involving any of these buses can be extremely dangerous. You could end up severely injured if you are another driver or a passenger on the bus. You can fight for the compensation you need after an accident by contacting a Grand Prairie bus accident lawyer.
What to Do After a Bus Accident
Emergency services will likely be called after a bus accident. You should make sure that you receive medical care for any injuries you sustained in the accident. A record of your medical treatment will make it easier to get the compensation you need later on.
Many individuals are too shaken to think of anything else after a bus accident, but it is also a good idea to take the following steps:
Get contact information from witnesses and other drivers
Take pictures of the scene
Call a bus accident lawyer
Busing companies generally have high-powered insurance agents on their side. If you do not act quickly, these agents can try to offer you sub-par deals. They might also try to accuse you of causing the accident. A bus accident lawyer in Grand Prairie can step in to protect you as you recover.
How Bus Accident Lawyers Can Help You
Individuals who are involved in a bus accident must prove two things to get compensation for their injuries:
The bus driver was at fault
Your injuries were caused by the accident
Proving the fault of the bus driver on your own can be impossible, especially because Texas is a modified comparative fault state. This means that multiple drivers can be blamed for an accident. If you are found to be more than 50% at fault, you will receive no compensation after the accident.
A bus accident lawyer can put in the work necessary to establish the bus driver's fault. This process generally requires your bus accident lawyer to:
Interview witnesses
Gather evidence
Hire investigators
In some situations, a bus accident lawyer will even reconstruct the accident. If your lawyer can prove that the driver was at fault, you may be able to seek damages from the driver, the busing company, or even the city in some circumstances.
Establishing the bus driver's fault is only part of your legal battle. The insurance company for the bus driver can also try to discredit your injuries. Solid records of your treatment and recovery can make it easier to prove that you deserve compensation for your medical bills.
In some cases, you may not have to go to court after a bus accident. If your case is strong enough, the insurance company may settle with you. A bus accident lawyer can look over any deal you are offered and handle any negotiations to make sure you are treated fairly.
Pick a Professional Bus Accident Lawyer Today
Not all bus accident law firms will offer you the same services. You can build a stronger case by working with a law firm that has experience handling bus accident cases successfully. Working with an established legal team can improve your odds of getting the compensation you need.
It's important to find a bus accident lawyer you feel comfortable with. You will be working closely with your lawyer and often times you will need to discuss personal information. Ensuring you trust your lawyer will make building a case easier.
Keep in mind that some bus accident lawyers use disreputable pricing policies. Looking for a law firm that uses a "no win, no fee" policy can help protect you from this danger. You need a team that will only ask for the payment of legal fees after they've brought you a win.
Get the Help You Need with a Bus Accident Lawyer in Grand Prairie
Bus accidents are frightening. You can feel helpless after the accident, when you are trying to recover from your injuries. Get professional help in your corner with a Grand Prairie bus accident lawyer who will protect you while you recover.
You can find the help you need to master your legal battle by contacting our law team for a FREE consultation. Take charge of your future today by filling out the form on the right or calling (469) 998-4069.
Frequently Asked Questions