Lewisville Bus Accident Lawyer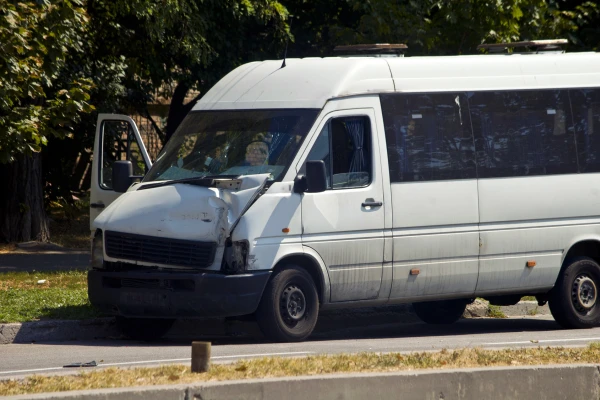 Bus accidents can lead to physical trauma and significant damage to other motor vehicles. Our team of Lewisville bus accident lawyers can help you deal with the challenges associated with these accidents by:
Protecting You from Insurance Companies
Investigating Your Accident
Fighting for Compensation
We offer free consultations around the entire Lewisville area, so it will be easy for you to get the legal advice you need right away.
Let Us Help if You've Been Hurt in a Bus Accident
Lewisville's roads carry an increasing number of buses. This has increased the odds that you or a loved one could be involved in one of the thousands of bus accidents that occur every year. Our legal team has the resources and skills to help you get fair compensation if you've been injured in a:
School Bus Accident
Tourist Bus Accident
Denton County Transportation Authority (DCTA) Bus Accident
We know that bus accidents can lead to tremendous injuries for bus passengers and other drivers. Bus accident victims are often left with high medical bills that can be impossible to pay. Often, bus companies try to get out of paying any form of compensation.
Our bus accident lawyers in Lewisville have experience handling insurance agents and bus companies. We know how to stand up to their strategies. We'll work aggressively to prove the fault of the bus driver or the bus company so you can get relief from the unfair bills you're facing.
Types of Bus Accidents in Lewisville
Bus companies may try to convince you that you don't have a case because of the nature of your bus accident, but this is rarely true. You can count on our legal expertise to help if you're involved in a bus accident caused by:
Mechanical Malfunctions
Rear-End Collisions
Head-On Collisions
Side-Swipe Collisions
We can even take on your case if you are the victim of a hit and run. We know that not every bus accident looks the same. You deserve the help of a dedicated legal team if you were hurt by a bus as:
A Passenger
Another Driver
A Pedestrian
Causes of Bus Accidents in Lewisville
We see a number of common causes for bus accidents in Lewisville. In many cases, the bus driver causes the accident due to:
Distracted Driving. Drivers may be distracted by cell phones, their GPS, the radio, or even eating or drinking while driving.
Impaired Driving. We have handled cases where bus accidents were caused by drivers operating vehicles under the influence or when they were too tired to safely drive.
Inexperienced Driving. Some drivers do not have the training and experience to safely operate a bus. They may be responsible for many bus accidents.
The bus company may also bear some responsibility for the accident. You may be entitled to compensation if the company performed improper maintenance of a bus, or hired drivers that were not safe to be on the road.
Additionally, we may be able to fight the city of Lewisville for damages if the roads were improperly maintained or otherwise a hazard to drivers.
Lawsuits for Bus Accidents in Lewisville
Getting compensation if you are injured in a bus accident involves a complicated legal process. Your Lewisville bus accident lawyer can guide you through each of the following legal steps:
Investigating the Accident
Every bus accident has unique causes. In order to successfully handle your case, your bus accident lawyer may hire investigators and question any eye-witnesses. Our legal team also works with expert witnesses and has the resources to reconstruct your accident if that is necessary.
Working with the Bus Company or Insurance Agents
Many bus accident cases are resolved outside of court after a period of negotiations. You can count on your bus accident lawyer to stand up for you against insurance agents and the powerful bus company. We won't accept any deal that doesn't provide you with fair compensation for your injuries.
Taking Your Case to Court
Sometimes, the bus company will not agree to a reasonable amount of damages after an accident. In this situation, your suit may go all the way to court. Our group of bus accident lawyers has years of experience standing up for clients in front of a judge and jury. We have a reputation for winning bus accident cases here in Lewisville.
A Lewisville Bus Accident Lawyer Can Fight for You Today
Bus accidents destroy lives around the country, but victims don't have to face the future alone. You can get help now from a bus accident lawyer in Lewisville. Our team will build your case and work tirelessly to get you the compensation you need. You can learn more by contacting us for a FREE consultation.
Fill out our online contact form or call (469) 998-4069 to get the help you need.
Frequently Asked Questions