Grand Prairie Drunk Driving Accident Lawyer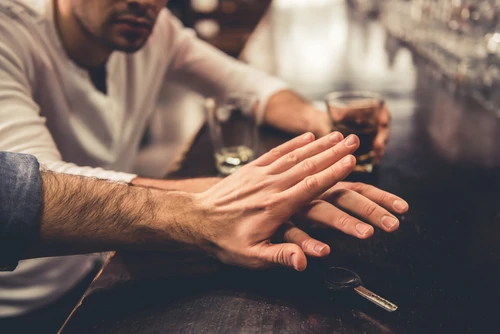 Texas has more than its fair share of drunk driving accidents. In an unhappy statistic, Texas has led the nation more than once in the number of drunk driving fatalities in any given year. According to the Texas Department of Transportation (TXDOT) 2017 Traffic Crash Facts, 1024 people died in drunk driving crashes that year. That's 28% of all traffic fatalities. Eight of those fatalities were in Grand Prairie, and an additional 20 people were seriously injured in drunk driving accidents in 2017.
While many of those fatalities were the drunk driver themselves, many of them were innocent victims. Passengers, drivers and passengers in other vehicles, pedestrians, and bicyclists.
There are a huge number of law firms who promise to help drunk drivers, by getting the charges dismissed or reduced. But that's not who we are. Our drunk driving accident law firm represents victims of drunk drivers. Our goal is to hold the drunk driver responsible and get them and their insurance company to compensate you for your losses.
What to Do After a Drunk Driving Accident
Just like any accident, the first thing to do is call 911. Tell the operator who is injured, whether it's you or a passenger in your car. You can also tell them about the people in the other car if you can tell if they are injured. The 911 operator will then dispatch an ambulance and other emergency personnel.
Record the Scene
If you are able, take photos and videos of the scene. If you are unable, ask someone to do it for you. Record a video if the other driver is noticeably drunk, with slurred speech, or stumbling around. Take pictures of your vehicle and theirs and pictures of your injuries. This may sound gruesome, but pictures that are taken right after the accident help document what happened.
Get Medical Attention
This may be medical attention on the scene, or at the hospital, or both. Don't refuse to be checked out after a drunk driving accident, because you may have injuries that you're not aware of. Pain can be masked by a surge of adrenaline.
Call a Lawyer
You may wonder why you should call a lawyer if you weren't the one who was driving drunk. Having your own lawyer levels the playing field. The drunk driver will have a lawyer who will try and blame you for the accident, and their insurance company may try to blame you, or say your injuries are not as serious as you claim.
Our Garland accident injury law firm will assign you a drunk driving accident lawyer who specializes in these types of cases. While you're recovering from your injuries, we will be making all of the phone calls and handling all of the paperwork involved in filing your insurance claim and negotiating a settlement. We will also be gathering information to present a strong case in court if that is needed.
Some of the things we will do include:
Review the police report and other legal documents associated with your case
Interview witnesses from the scene of the accident and where the driver was drinking before they got behind the wheel
Represent you in dealings with insurance companies
Prepare you and sit with you as you give your statement to police
Represent you in court if needed
Compensation After a Drunk Driving Accident
Frequently, we are able to negotiate an insurance settlement on your behalf that more than covers your losses. This is especially true when the drunk driver is arrested, charged, and convicted.
Sometimes, the driver's insurance company will try to say you were at fault in the accident, so they can deny your claim, or reduce the amount they pay you. Texas is a modified comparative fault state, meaning both drivers can be partially at fault. As long as you are less than 51% at fault, you can seek damages. If you are found to be partially at fault, the amount you receive will be reduced by the percentage at which you were at fault.
Types of Damages You May Be Awarded
You can be awarded several types of damages in an insurance claim, and you may receive additional damages if your case goes to court. Which avenue we take depends on your case and the reasonableness of the insurance company. Damages you can be awarded if you are injured by a drunk driver include:
Compensatory Damages
Compensatory damages reimburse you for your financial losses. These types of damages include:
Reimbursement for medical bills you have already paid
An estimated amount for future medical bills, based on the opinions of medical experts
Repair or replacement of property damaged in the accident, such as your vehicle, a building, etc.
Payment of lost wages or future wages if you missed work or are disabled because of the accident
Other Damages
Other damages are compensation for intangibles and can be awarded by an insurance company in a settlement, or ordered by a jury. They include:
Pain and suffering
Mental anguish
Loss of companionship
Disability
Punitive Damages
Punitive damages, also known as exemplary damages, are only awarded by a jury in cases where your injuries were due to gross negligence. Drunk driving accidents are a classic example, because the driver willfully got behind the wheel of the car, knowing they were impaired. They willfully put the lives and safety of others at risk.
We would have to prove that to the jury, and if they awarded you compensatory damages, they could also award you punitive damages.
Contact One of Our Grand Prairie Drunk Driving Accident Lawyers
Our Garland drunk driving accident lawyers will help hold the drunk driver responsible. We have a record of taking on the insurance companies and winning. We also have a record of winning in court. The drunk driver has a lawyer. So should you. Call our law firm at 469-998-4069 today to set up a free, no obligation case evaluation. You can also use our contact form and we'll get back to you quickly.
Frequently Asked Questions