Grand Prairie Motorcycle Accident Lawyers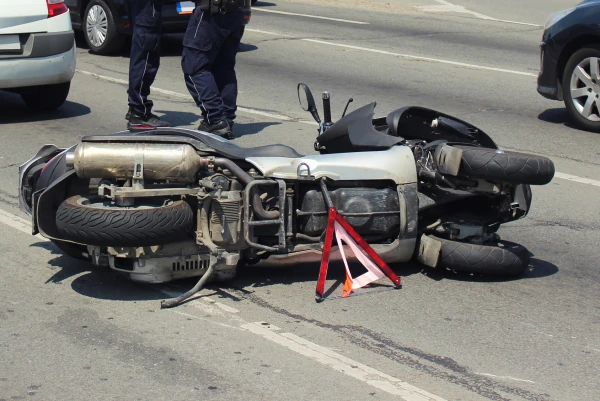 The roads in and around Grand Prairie offer motorcyclists the freedom to drive and take in some beautiful views. They also pose serious threats to the health and well-being of motorcycle riders. You take risks every time you ride your motorcycle around other drivers.
Motorcycles are some of the most dangerous vehicles to drive. The Texas Department of Transportation reported that over 5,000 people were injured while driving a motorcycle in 2016 just in Texas. An additional 496 people died in the state.
Getting the compensation you need if you are one of the many drivers involved in a motorcycle accident can be difficult. Insurance companies for other drivers can try to place the blame for the accident on you. You can get help fighting against these accusations by working with a Grand Prairie motorcycle accident lawyer.
Handling a Motorcycle Accident in Grand Prairie
Motorcycle accidents can be caused by many different factors. Some occur because other drivers are speeding, tailgating, or driving in an aggressive or hostile way. Others take place when a car driver doesn't pay proper attention to the road and fails to notice a motorcyclist.
Regardless of the reason for the accident, you can suffer severe injuries while the driver of a car walks away relatively unscathed. It is important that you handle a motorcycle accident correctly. Motorcycle accident lawyers recommend that you get medical care immediately for any injuries you sustain in the accident.
It is also important to get contact information from any witnesses and the driver that hit you. If you can, taking pictures of the scene can help your case.
You can improve your chances of getting the compensation you need by contacting a motorcycle accident lawyer as soon as possible. A lawyer can help you deal with insurance companies and the court system to get payments for:
Your medical bills
Towing costs
Repairs costs
Our Motorcycle Accident Lawyers are Here to Help You
Dealing with the aftermath of a motorcycle accident on your own can allow an insurance company to treat you unfairly. These companies may try to convince you to take a pay-out that won't cover your medical bills or the damages to your motorcycle.
Insurance companies can also try to place the blame for the accident on you, even though most motorcycle accidents occur when other drivers turn left into the path of a motorcyclist. A motorcycle accident lawyer can take on your case to stand up to the insurance companies.
Motorcycle accident lawyers have the skills and resources to investigate your case, question witnesses, and collect evidence. Your lawyer can use this information to try to prove that the other driver was at fault for the accident.
Note that Texas is a modified comparative fault state. This means that every driver involved in a crash can be assigned some percentage of blame for the accident. A motorcycle accident lawyer can help protect you from unjust accusations of fault.
Choose a Grand Prairie Law Firm with a History of Success
Your case could depend on the skill of the motorcycle accident law firm you pick to represent your interests. You need a law firm that has experience and a reputation for success. Established law firms understand the strategies used by insurance companies and can offer you sound advice.
Make sure you pick a team that can handle negotiations with the insurance company you're facing. Not every motorcycle accident suit goes to court. A motorcycle accident lawyer should be able to argue for you no matter what situation you find yourself in.
If your case does go to court, you need a skilled motorcycle accident lawyer that you can trust. You will likely have to talk about personal information with your lawyer. Make sure you're comfortable with the legal professional representing your case.
Get Professional Help After A Motorcycle Accident
Motorcycle accidents can have serious repercussions for your life. You could end up hospitalized and in need of costly medical treatments. Make sure that you're not taken advantage of while you're injured by working with a Grand Prairie motorcycle accident lawyer.
You can start getting legal advice today with one of our FREE consultations. We're here when you need us. We understand that motorcycle accidents can't be planned for and that you need help immediately. Call us at (469) 998-4069 or fill out the contact form on the right to get the help you need now.
Frequently Asked Questions