If a Truck Driver or Delivery Driver Hits Me Can I Sue the Company in Dallas?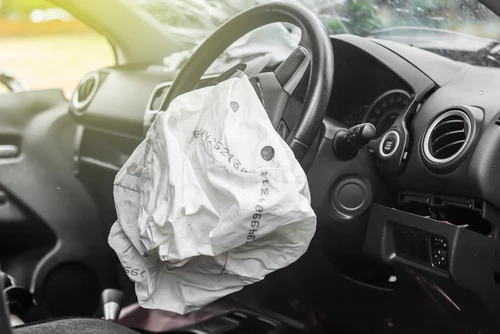 Many people have experienced car accidents that involve another civilian driver, but sometimes wrecks can be more complex than that. A good portion of cars on the roadways are vehicles owned by companies, such as tractor-trailer trucks, or vehicles driven in the course of a person's employment, such as delivery vehicles. If you are injured in a car crash with a vehicle related to a company, you may be able to recover compensation through a lawsuit against that company.
Of course, it is important to discuss the details of your claim with a skilled Dallas car accident attorney before going forward with your case. They may be able to steer you in the right direction regarding who to sue, and their experience in prior cases can help them combat the vast resources at the disposal of many companies and corporations. At Dallas Car Accident Lawyers, our attorneys have represented clients in a variety of cases involving companies, including the following.
Let us take on the burden of your legal case as you and your family adjust to life post-accident and dedicate yourselves to a full recovery from your injuries.
Suing a Trucking Company
There are many federal trucking regulations to which trucking companies must adhere. For example, truck drivers are only allowed to drive their vehicles for a certain amount of hours in a row, and there are mandatory sleep requirements to ensure that truckers are not driving drowsy. Truckers and their companies must keep accurate logs of the miles and hours driven so that authorities can determine whether they have been abiding by these regulations.
Also, truck companies often own the vehicles and are therefore responsible for maintaining the vehicle. If your car crash is the result of a failure by the company to abide by federal or state trucking regulations, the company can be held liable for your injuries. Attorneys who represent injured clients in trucking accidents are familiar with all of the regulations and can work to get you the compensation you need to move on from this event.
Delivery Drivers
If you are in a car crash involving a delivery driver, such as a pizza delivery person or a driver with a delivery app like Door Dash, the situation can be more difficult. Unlike truck accidents, delivery drivers often drive their own vehicles and are responsible for the maintenance of those cars. Plus, there are fewer regulations about these driving habits because food delivery apps are newer to the economy.
However, it may be possible for you to sue the company for which the driver works in specific situations. For example, if their delivery demands are unreasonable and are found to necessitate unsafe driving habits, a court may find them liable for the damage caused by the accident.
Since delivery driver car crashes are fraught with complications, it is best to seek assistance from respectable Dallas car accident attorneys who can guide you through the litigation process.
Types of Damages I Can Be Compensated For
Damages for which you can sue the opposing party are called compensable damages. They come in two forms: economic harms and non-economic harms.
Economic Harms
The first category of harm includes items like your medical expenses related to your injuries. According to Texas Civil Practice and Remedies Code §41.0105, you may recover compensation for medical care costs up to the amount you paid or were charged. Other examples of economic harm include lost wages as a result of missing work due to injury, a reduced ability to earn income in the future due to disability, costs related to vehicle repairs or replacement, and more.
Non-Economic Harms
Other forms of harm that you experience in a car accident are not financial in nature. They can include more subjective issues like physical pain, mental anguish, and loss of enjoyment in life. Unlike certain economic harms, there is no set limit to the amount of money you can recover as compensation for non-economic damages. Usually, your attorney will bring expert witnesses into the case to testify to appropriate values for these harms.
I Can Speak to Lawyers for FREE
If you are injured and suspect that you may have a valid lawsuit against a trucking or delivery company, get in touch with Dallas Car Accident Lawyers today. We provide clients with a FREE consultation to learn more about each case, and we do not collect a fee until we win your claim for you.
Schedule an appointment today. Call us at (469) 998-4069 or enter your information on our contact page and a representative will be in touch shortly.
Frequently Asked Questions