Does a Motorcycle Claim Affect Car Insurance?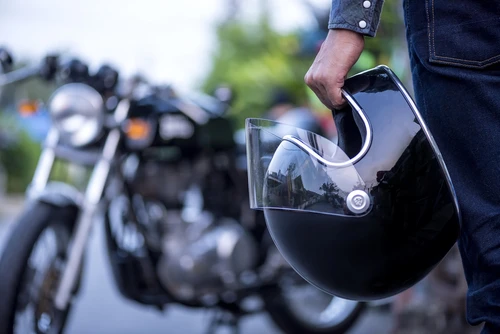 Texas law requires all drivers to have liability insurance in case of a car accident as part of the Motor Vehicle Safety Responsibility Act. This is a good requirement, as it means that people injured in a car wreck are able to pursue compensation for their ills. However, many people in a motorcycle accident may worry about how filing a claim will affect their insurance premiums. The short answer is that, if you are not responsible for the accident, your premiums should not increase. If you are responsible for the accident, the amount your premiums increase will vary based on a variety of factors. It is best to consult with an experienced car accident attorney like those at Dallas Car Accident Lawyers to learn more about how your specific policy will be affected.
When I Am At-Fault for the Accident
Your car insurance may be affected if you are responsible for your motorcycle accident. Research reported by CBS News found that insurance rates across the country increased for at-fault drivers by an average of 41% when a single claim worth $2,000 or more was filed against their insurance. Motorcycle accidents, unfortunately, often have a much higher value of damages due to the fact that these vehicles do not provide much protection for motorcyclists. This means that claims are likely to be much higher than $2,000 in a motorcycle accident, which means that at-fault drivers may experience increases in their premiums of more than 41%.
Factors That Affect My Premium Increase
Insurance companies like GEICO have a list of factors that they consider when raising insurance premiums for drivers at fault for motorcycle accidents. Some insurance companies offer accident forgiveness initiatives in which the first motor vehicle crash may not raise premiums at all for the driver. The following are some of the many issues that may be taken into account by insurance adjusters when deciding on how much to raise your insurance premiums when you are at fault for a motorcycle accident claim.
Your overall driving record
General risk of re-offending
Number of previous claims made against you
The value of the claim against your policy
Your credit history
Your age
All of these factors can influence the likelihood that you will be at-fault for another accident in the future, so the insurance company will consider them when deciding how much they believe they should charge you for coverage. Of course, every driver's details will be different, so it is best to get help from a skilled car accident law firm like Dallas Car Accident Lawyers to learn about how much your particular premiums may increase.
When I Am Not At-Fault for the Accident
If you are the injured party in a motorcycle crash and are not responsible for the wreck, your insurance premiums should not be affected. Actually, you should be able to pursue compensation from the other driver's insurance policy. This is where motorcycle accident attorneys like the ones at Dallas Car Accident Lawyers can make a difference in the compensation package you receive.
Getting Compensation for My Harms
The damages you suffer ought to be compensated by the person responsible for causing your motorcycle accident. There are two categories of damages for which you and your skilled motorcycle crash claim lawyer can argue for compensation. The first of these is called economic harm and includes all of the financial ills that befall you as a result of your accident. For example, you can seek recovery for items like your medical expenses and lost wages due to missing work.
On the other hand, you also can pursue compensation for subjective damages that do not directly impact your financial status. These non-economic damages include harms like physical pain, psychological struggles related to your injury, loss of enjoyment in life, loss of consortium with your spouse, and similar ills. Oftentimes, a well-connected motorcycle accident lawyer will be able to bring expert witnesses into your claim to testify about the values these harms should hold.
Proving the Other Driver's Fault
In order to receive compensation from the other driver's insurance policy, it is necessary to prove that they were responsible for your motorcycle wreck. Any amount of blame attributed to you will reduce your overall compensation package by an equal percentage if the claim goes to court, due to the system of proportionate responsibility set forth in Texas Civil Practice and Remedies Code §33. Your attorney can collect and preserve evidence of the other driver's fault, including the following factors.
DUI test results
Police crash reports
Eyewitness testimony
Cell phone records
Uber and Lyft rideshare data
Traffic camera footage of the accident
I Should Speak With a Lawyer As Soon As Possible
If you are in a motorcycle accident, your claim may or may not affect your insurance rates. For help understanding your legal options, get in touch with the skilled motorcycle accident attorneys at Dallas Car Accident Lawyers for a FREE consultation. Simply call (469) 998-4069 or fill out the form on our contact page to schedule your appointment today.
Frequently Asked Questions