When Will I Get My Settlement Money?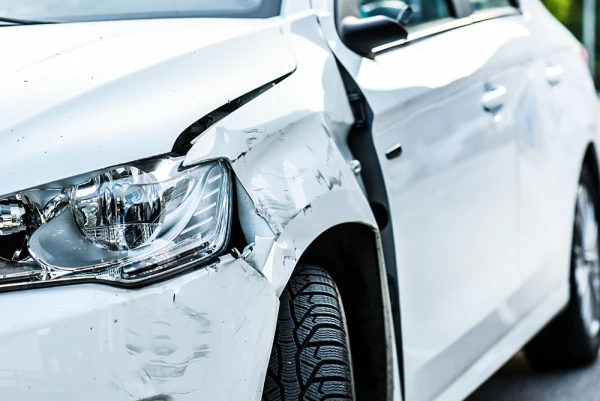 Your insurance company has finally agreed to a settlement. First, accept our congratulations. Second, you might be wondering when you'll get your settlement money.
When you know the money's coming, it can be hard to wait. You have medical bills, missed wages, and more. But it's important to know how long it might take to get your settlement.
When You Can Get Your Settlement Money
Most personal injury settlements in Texas finalize in up to six weeks. But there are a few steps before that. Here's what you can expect.
Step 1: Signing Release Forms
After you and the insurer have agreed on a settlement, you'll sign a release form. This form states that you won't seek additional money for the accident. Some release forms are simple, while others might be more detailed.
Look over the release forms carefully before you sign. Your lawyer can help make sense of anything unclear. If something isn't right, you might need to negotiate with the insurer first. You cannot receive a settlement without signing this form.
There might be additional forms to sign. Your lawyer will let you know what to sign and why. Then, your lawyer will submit the form(s) to the at-fault driver's insurance company.
Step 2: Processing the Release
After you send the insurer your forms, it will process them. How long this takes will depend on:
The insurance company's internal process
Your state's laws
Some states require payment within a specific time. Texas Civil Practice and Remedies Code Section 542.057 covers Texas's guidelines. Once an insurer agrees to pay a claim, they have five business days to send payment.
Step 3: Check Sent to Your Lawyer
The insurance company will send your payment as a settlement check. The check will be payable to you and your lawyer. Your lawyer will probably receive the check first.
When your lawyer gets the check, they'll first deposit it into an escrow account. The State Bar of Texas requires this.
Step 4: Liens and Lawyer Fees
When the check clears, your lawyer will address any liens you might have. (Liens are unpaid debts.)
Unpaid debts you might have include:
Medical bills
Child support
Medicaid or Medicare
Then, your lawyer will deduct their fee and other case costs.
A car accident lawyer takes their fee as a percentage of your settlement amount. You and your lawyer would have agreed on this fee before you started working together. Your legal costs will depend on what expenses your lawyer had while building your claim.
If you have questions about what fees your lawyer takes, talk to them directly. They will be able to clear up any questions or confusion. Also, make sure they provide an itemized list of each cost.
Finally Getting Your Settlement Money
After your lawyer deducts all fees, they will send you your settlement. You will finally have the compensation you need for your losses.
Before the Insurance Company Accepts Your Claim
You might wait longer for your settlement if the insurer takes a while to answer your claim.
After you submit your claim, the insurer has 15 days to let you know they got it. Once they have all the necessary paperwork, they must accept or deny the claim. If the insurer needs longer to decide, they can take up to 45 days. But they must let you know in writing.
Most insurance companies send a settlement within 30 days. However, it depends on the situation. If your injuries are severe, the insurer might take longer to evaluate your damages. If your fault in the accident is questionable, that can also slow things down.
How a Car Accident Lawyer Can Help
Sometimes, insurance companies delay their payments. This can be very frustrating, but your lawyer can help. Keep in regular contact with your attorney so that you get all updates.
Your lawyer might be able to help speed up the process. They can:
Carefully draft up the release form
Make sure you submit all necessary documents upfront
Use expedited shipping to send the form
Request a return receipt so that you know for sure when the insurer got your check
Simply having a lawyer on your side can also speed things up. An insurer is more likely to take you seriously with a lawyer on your side. They know that you aren't afraid to fight for what you deserve.
What About Structured Settlements?
Sometimes, an insurance company might pay you through a structured settlement. A structured settlement means you are getting parts of your settlement money over time.
Structured settlements are rare. They are best only in certain situations. For example, you might get this type of compensation if you are a minor. Or, you might have a catastrophic injury that requires long-term treatment.
For a structured settlement, you usually sign an annuity. This is a contract stating that the insurer promises to send your settlement in fixed, regular payments. While these settlements work for some people, they can be risky. Talk to your lawyer about the pros and cons for you.
Get a Free Consultation with a Car Accident Lawyer Today
If another person caused your accident, you can probably seek a settlement. Our Dallas car accident lawyers can help you. We assist you as a client by:
Gathering evidence from the accident
Showing how the at-fault party caused your accident
Building a strong insurance claim
Dealing with the insurance companies on your behalf
Negotiating for a fair settlement
Making sure you get paid as soon as possible
Working with us is risk-free for you. We do not charge you a fee unless we win your case. You can start working with us free of upfront costs.
No matter where you live, we can match you with the best attorney for your needs. Contact us today, and we'll give you a FREE consultation. We'll answer your questions and get started as soon as possible.
To get your FREE consultation, call us at (469) 998-4069 or contact us online today.
Frequently Asked Questions